Club
Alexander Krylov: "We are on schedule and expect all works to be completed on time"
On January 25 Avangard HC Board of Directors Chairman Alexander Krylov arrived in Omsk on a working visit. In the first half of the day, he visited the construction site of Arena Omsk and evaluated the progress of work.
At the moment, the Arena Omsk technical readiness is 57%. The main works are now being done inside the object. 80% of internal partitions have been installed. Finishing works are in progress in different zones.
Ventilation equipment and refrigerating equipment for ice preparation have been delivered to the site and installed. Delivery of sanitary ware, elevators and escalators has been started.
Construction of façade structures is in progress. Façade cold loop is being erected. Preparatory works for engineering systems installation in the stadium bowl are in progress.
Alexander Krylov, Avangard HC Board of Directors Chairman:
- The readiness of the arena is almost 60 percent. This morning we had a working meeting, it is 57 percent, to be precise, we are on schedule. This winter is not as stressful as the last one, we are fully ready. Everything is in normal operation.
- Is additional financing required to complete the works due to rise in the prices of materials?
- No. Luckily, almost all engineering equipment has beed delivered, so we are operating in a normal mode.
- Can it be said that Avangard will probably start pre-season preparation if not in the arena, then at least in Omsk?
- The team is expected to move to Omsk in the summer and start pre-season preparation here.
- We are in the stadium bowl: there is information that it will be well equipped. Can you tell us more?
- We have already said that this arena is supposed to be one of the most modern, especially in terms of holding hockey games. The bowl itself will be transformed in the spring, when all metal structure works are completed - both on the facade and inside - and the installation of ice preparation equipment begins, which, as I said, has already been delivered in Omsk, in the arena. Therefore, we are working in the regular mode, according to the schedule approved, and we hope that all works will be completed on time.
- Are there any special features?
- There is a special feature of the locker room - as I understand, it will be the first round locker room in the KHL, we'll see how the team will take it. As I see it, when a coach is in the middle giving a speech, or someone else is speaking, the speechmaker is seen and heard clearly.
The next place visited was gymnasium No. 26, where, just like in 9 other schools of the city, the third additional physical education lesson has been included in the general curriculum of the first grades since September 2021, and children are taught to play hockey. The pilot project was named "Hockey at school".
Alexander Krylov, Avangard HC Board of Directors Chairman:
- Great impressions! Excellent atmosphere, kids love it. Everything is perfectly organized. This is exactly what we wanted. After all, at this stage children choose what is interesting for them in life, and of course, such lessons cultivate love for sports, for teamwork, for overcoming difficulties. Just look - quite recently no one here knew how to skate. Several months have passed, and half of the group is already doing good in this difficult sport for their age. What's interesting is that there are a lot of girls. Almost none of them refused and gladly goes out on ice together with the boys. Therefore, I am very pleased.
- What are future expectations from the program?
- In order to outline the prospect, we need to complete the first stage. It was very difficuilt – the organization of such a physical education lesson at school required us to deal with many challenges. We have 46 first grades, more than 1300 children who are into hockey. There is a great deal of organizational moments. And at this stage, we need to work out all the rough edges, and just then restart this program so that more schools in Omsk, and, probably outside our region, have the opportunity to have such a physical education lesson.
So far hockey lesson at school is a pilot project, our goal is to make it a permanent practice in schools of Omsk region, and then the Ice Hockey Federation of Russia will be able to use this example and expand it. It seems to me that this should be done where the winter is long. I have already mentioned the cluster system for the development of sports in Russia: to develop different sports in the regions where they are popular. This is logical, all northern regions can be guided by our developments, methods and the organization of the development process of children's hockey.
Eduard Skubskoy, hockey teacher in gymnasium No. 26, public hockey coach:
- We have hockey lesson every day, and every time kids run here with great pleasure! When the weather is good and the temperature is not lower than -10 degrees, we go outside. Snow, fresh air and skates - this is what you need after sitting behind a desk during lessons at school. In case if it's cold outside, we stay in the hall and set up relay races. Everyone tries his or her best - both off ice and on ice! There are children who don't manage to skate right away. In order to help them, we have a special device - Skate Helper, allowing kids to get used to ice. And when they start doing better, they enjoy it even more!
I wish I had the same experience in my childhood! The project launched by the Academy with the support of the head of the club, Alexander Vladimirovich Krylov, is really promising. Even now, older children are wondering when they will have such lessons. I am sure that next year they will have them, too!
We would like to mention that the implementation of "Hockey at school" project was made possible by the support of "Gazprom Neft" PJSC, the regional Government and Omsk city Administration. And this is not the first joint project aimed at popularization of sports among children in the region: since the 2018/2019 season, public hockey has been developing in the Omsk Region. Currently, in 32 schools, children can play hockey in their free time. The outdoor rinks also became the infrastructure for the "Hockey at school" project. And now this sport is included in the general curriculum. Hockey lessons are also given by public hockey coaches. At the project preparation stage, they completed advanced training courses and received additional pedagogical education.
Currently, hockey lessons are given at schools No. 23, 82, 63, 113, 116, 31, 122 and gymnasiums No. 147, 26 and 43. A total of 46 first grades are involved, the total of 1320 students. The plan for the next year, in addition to attracting more schools to the project, is to give lessons of hockey to children of other age groups. Successful development of the "Hockey at school" pilot project in Omsk region will allow to expand its geography and make it a federal significance program.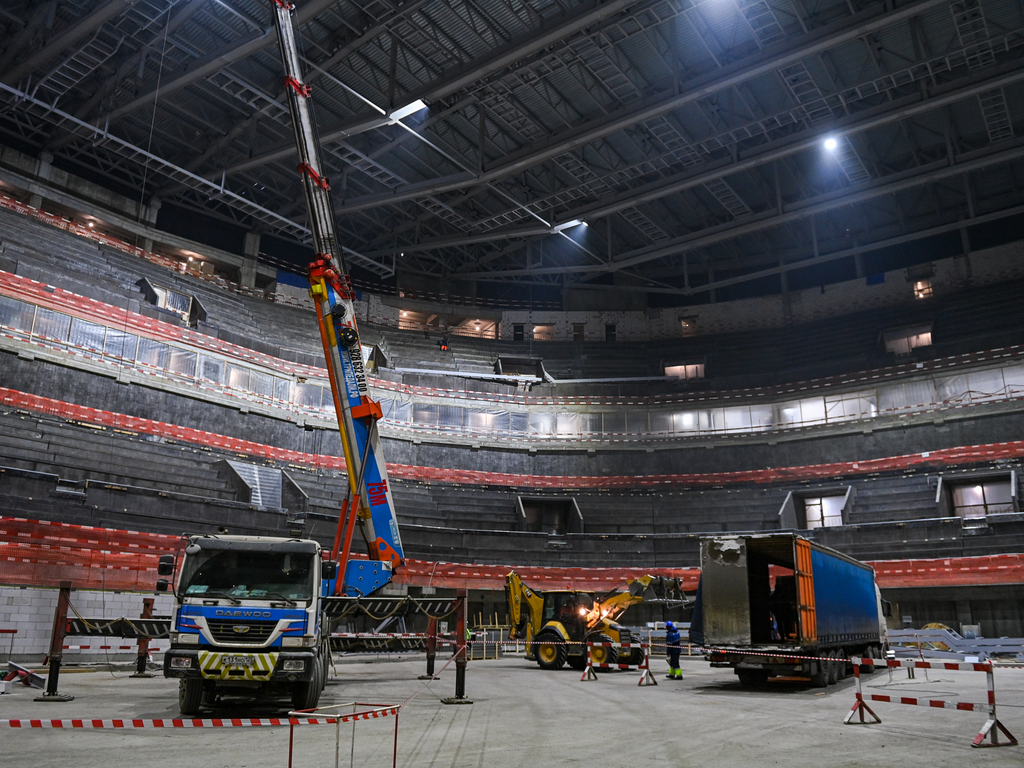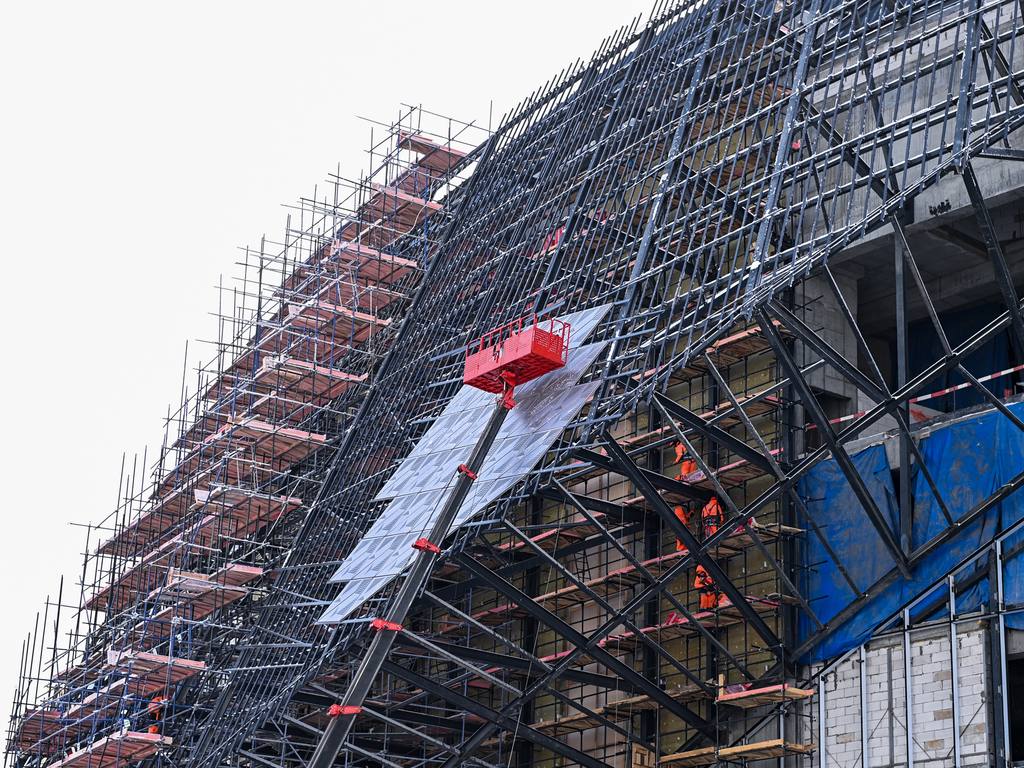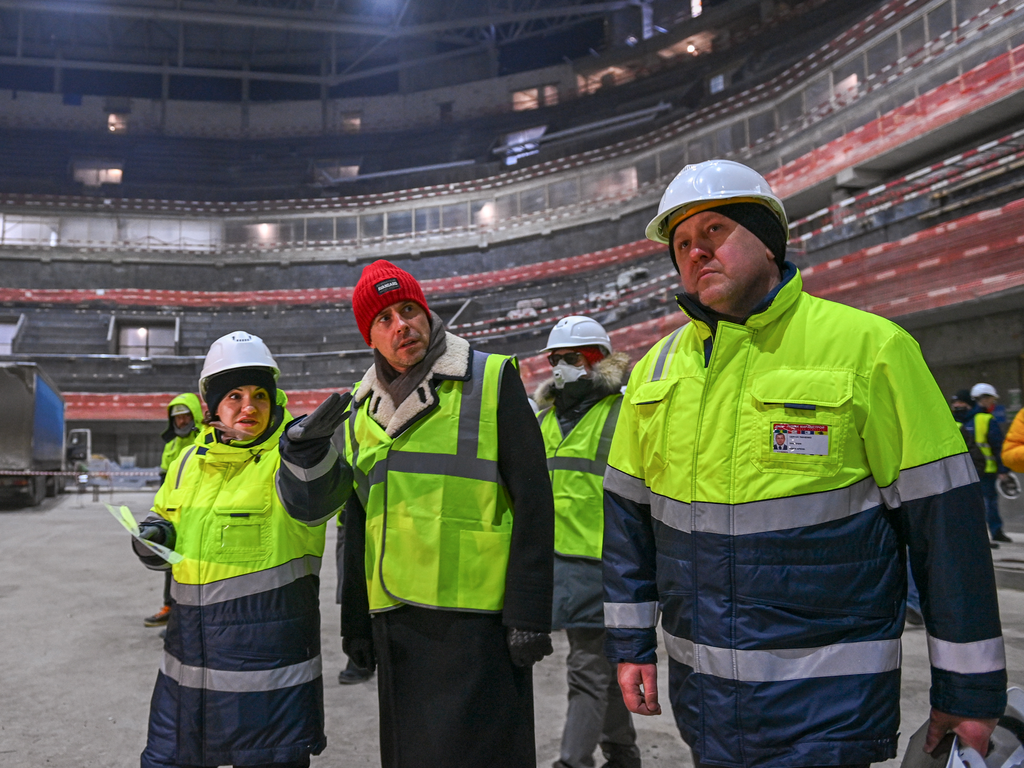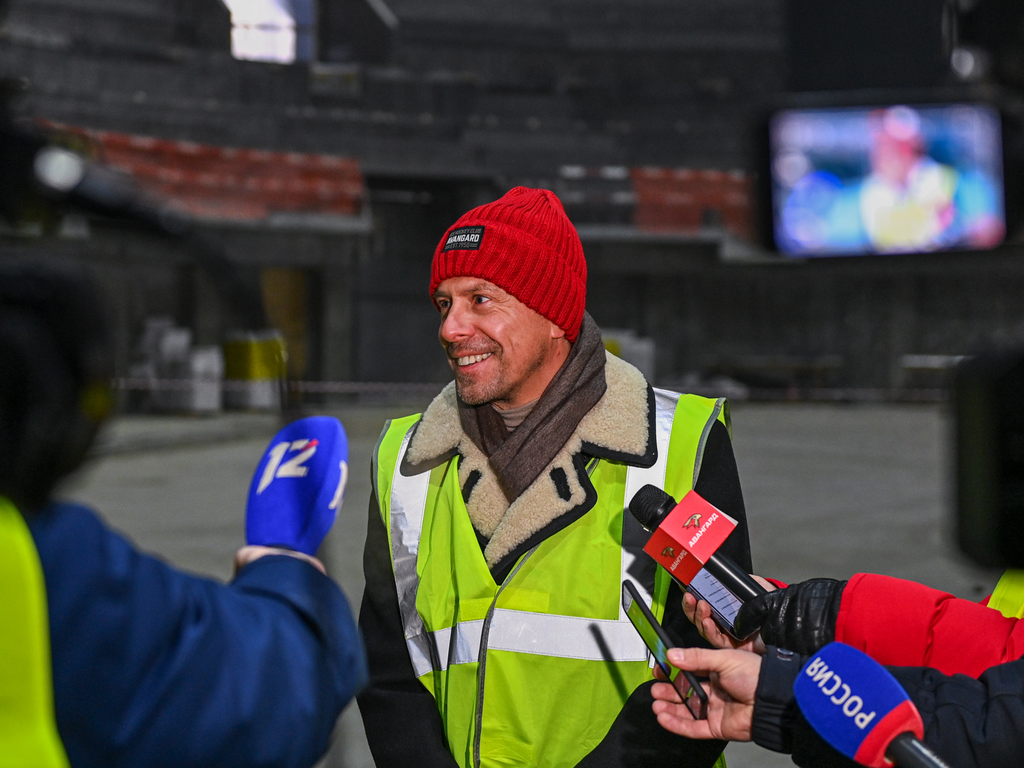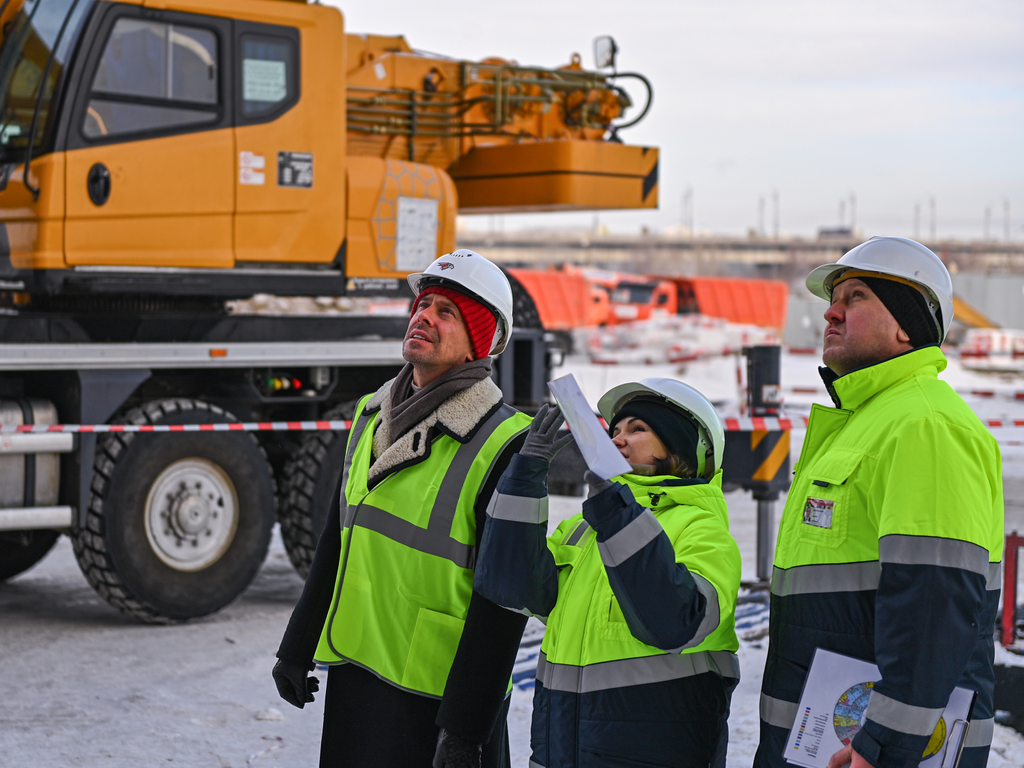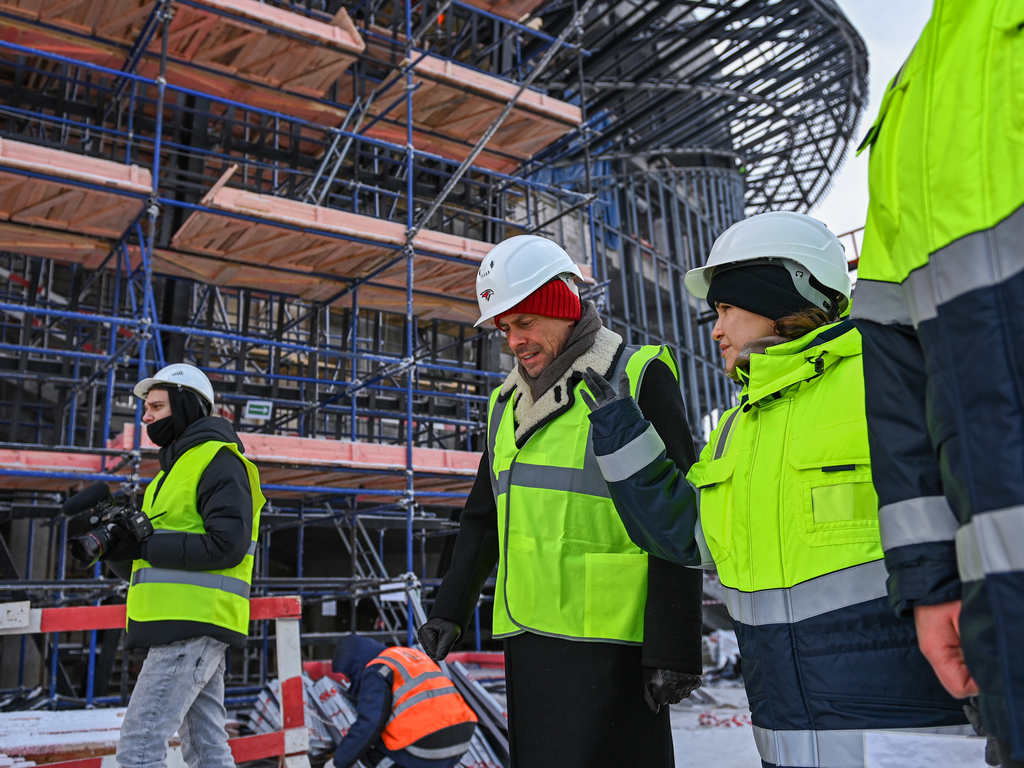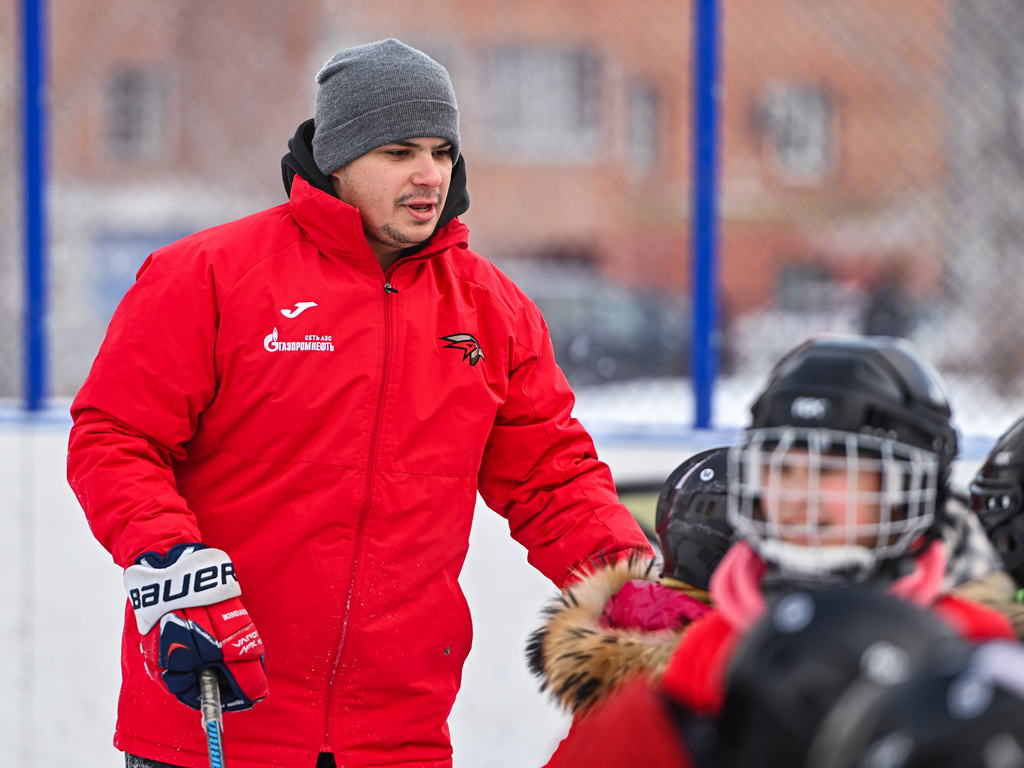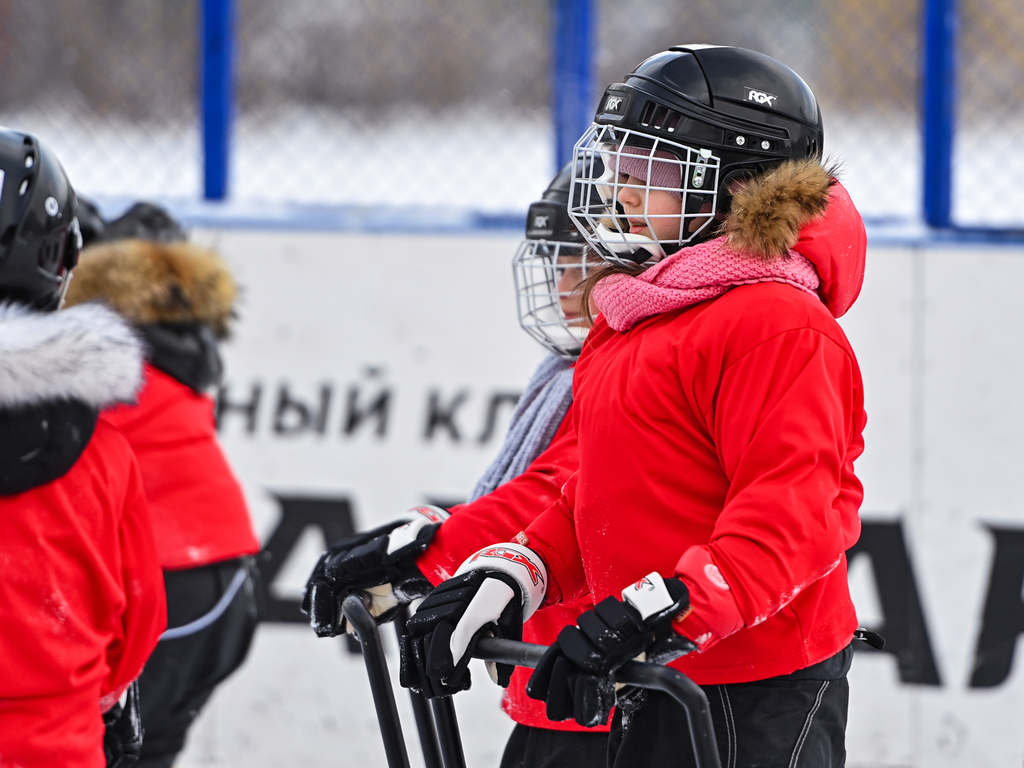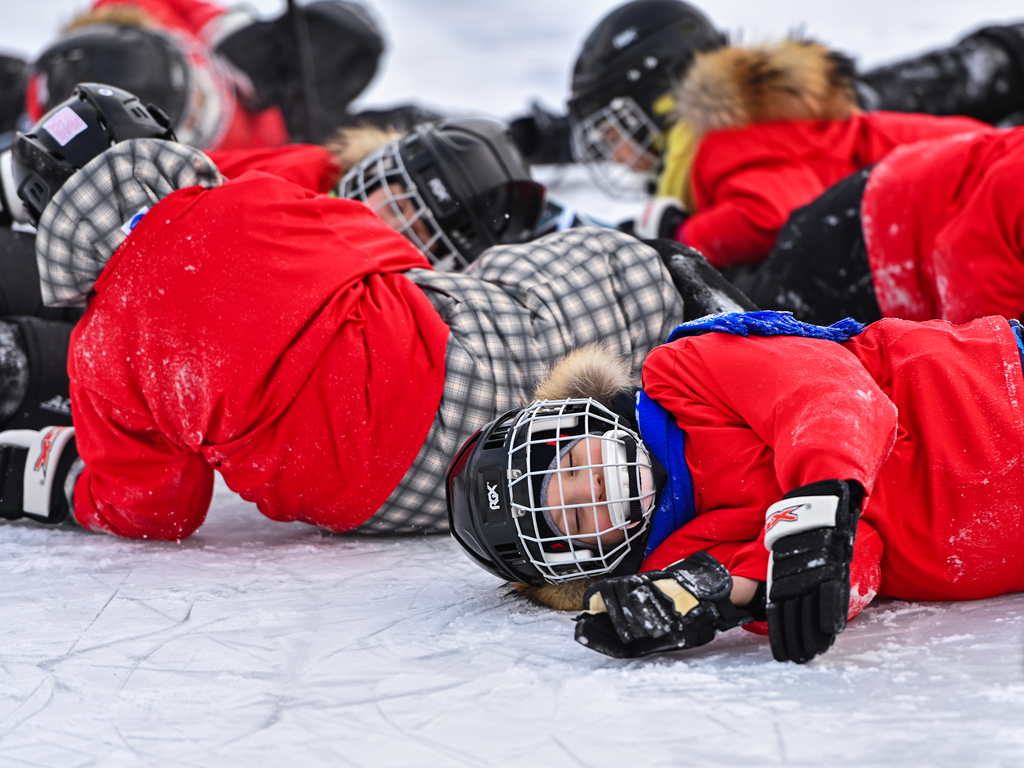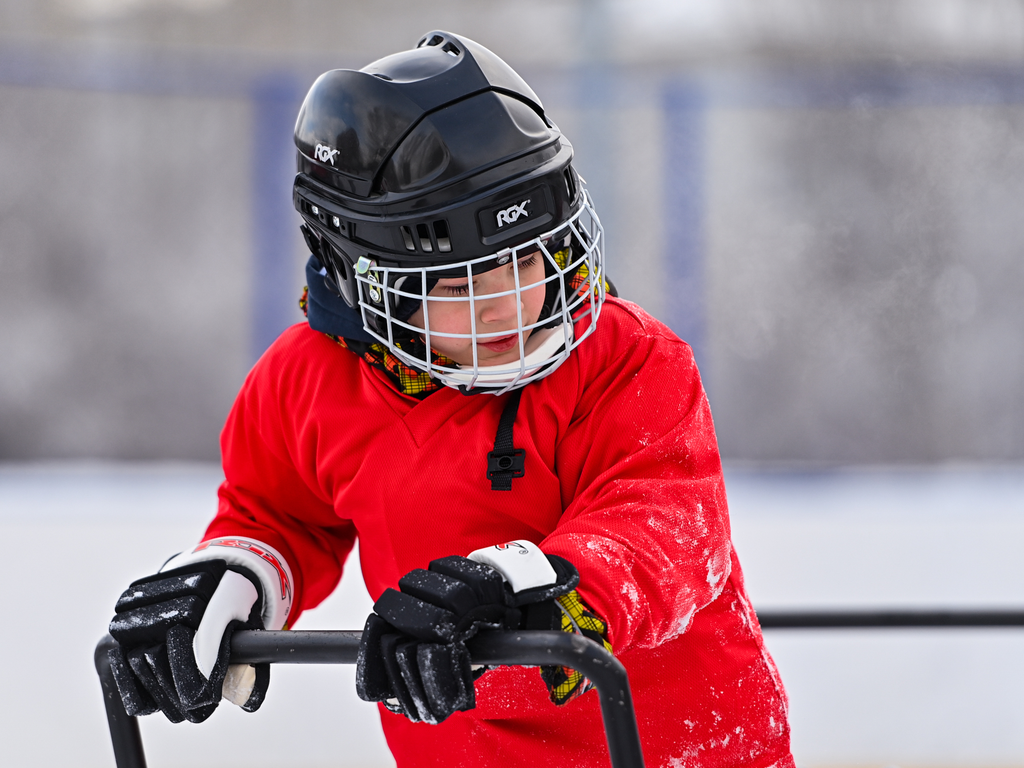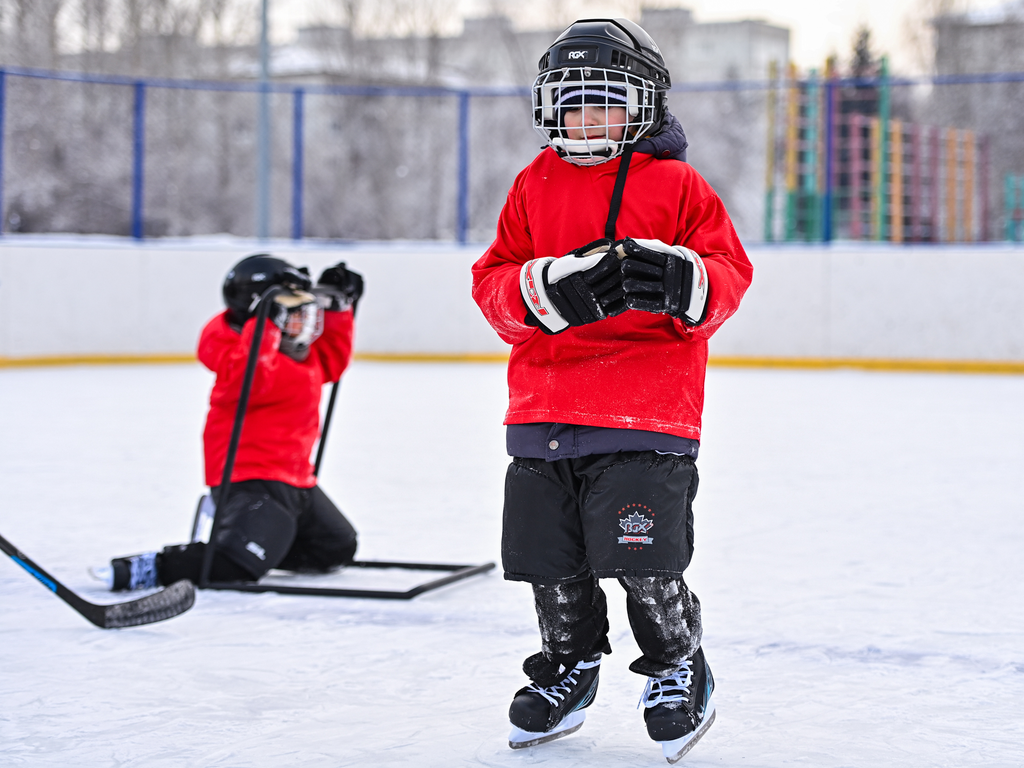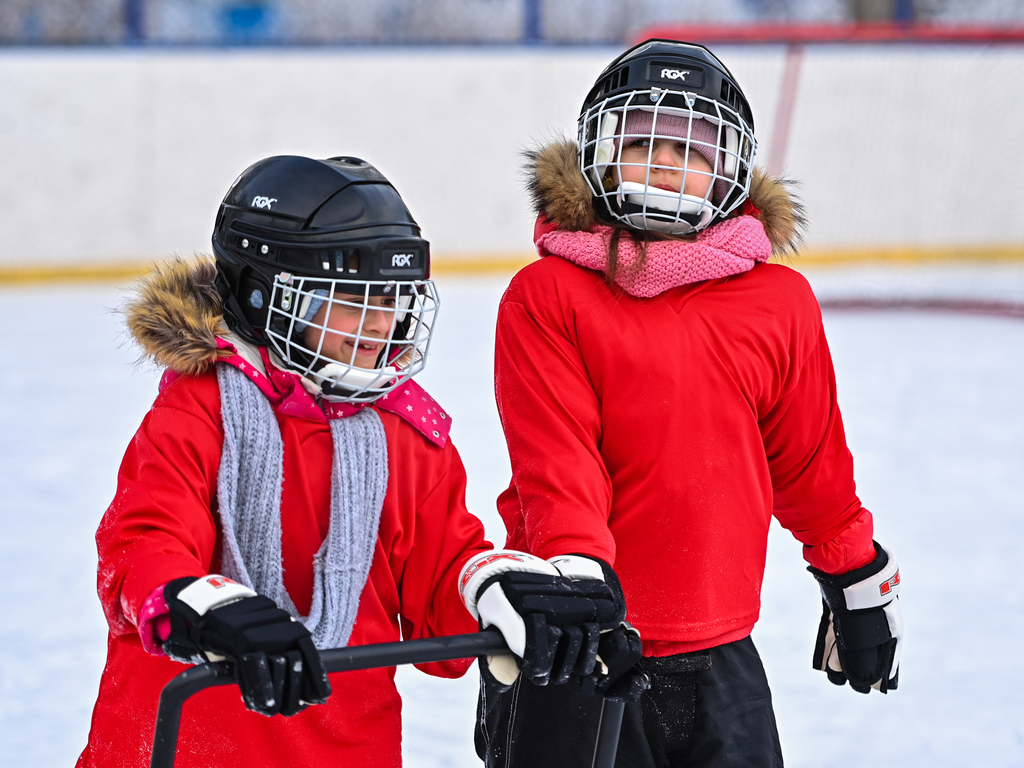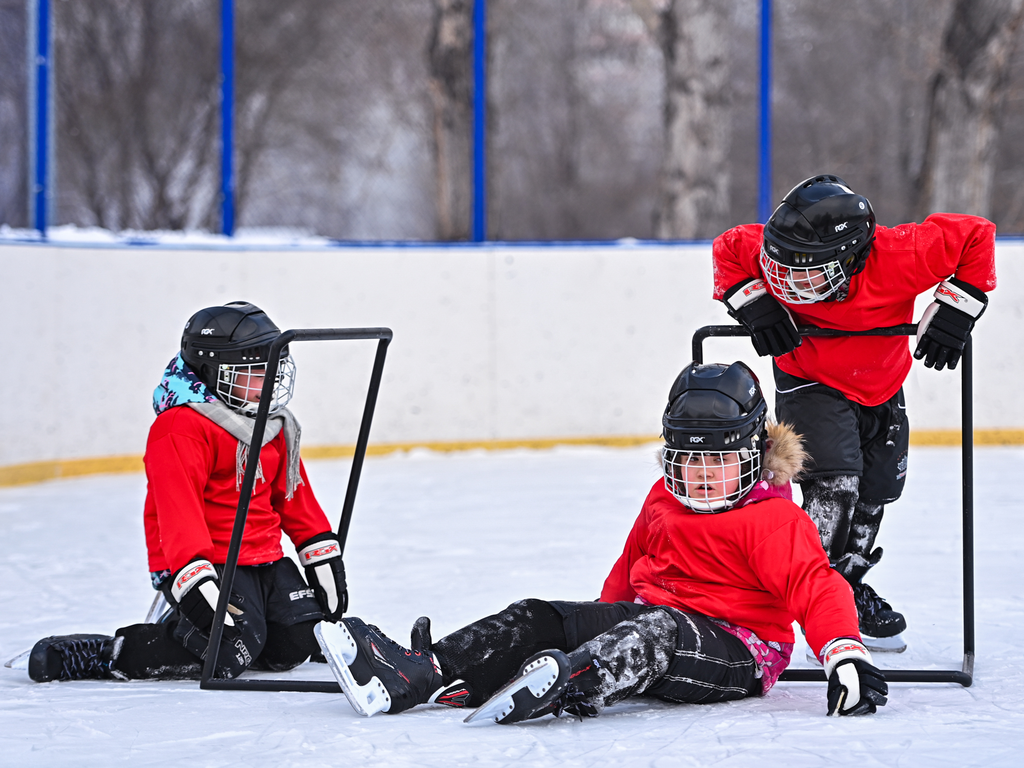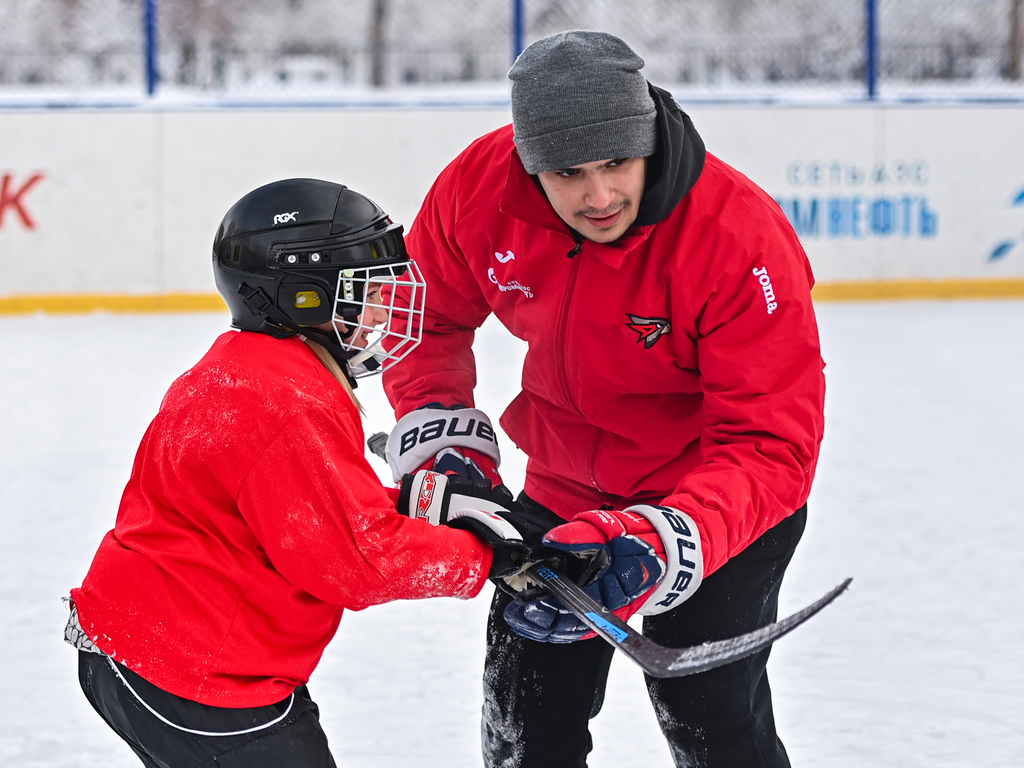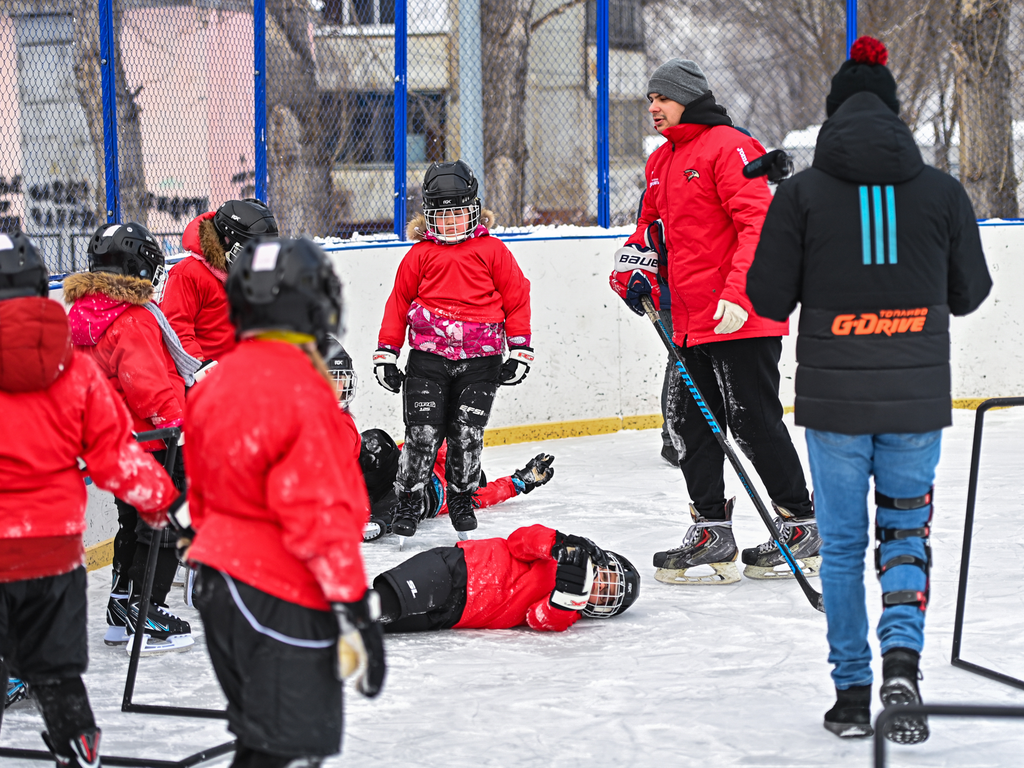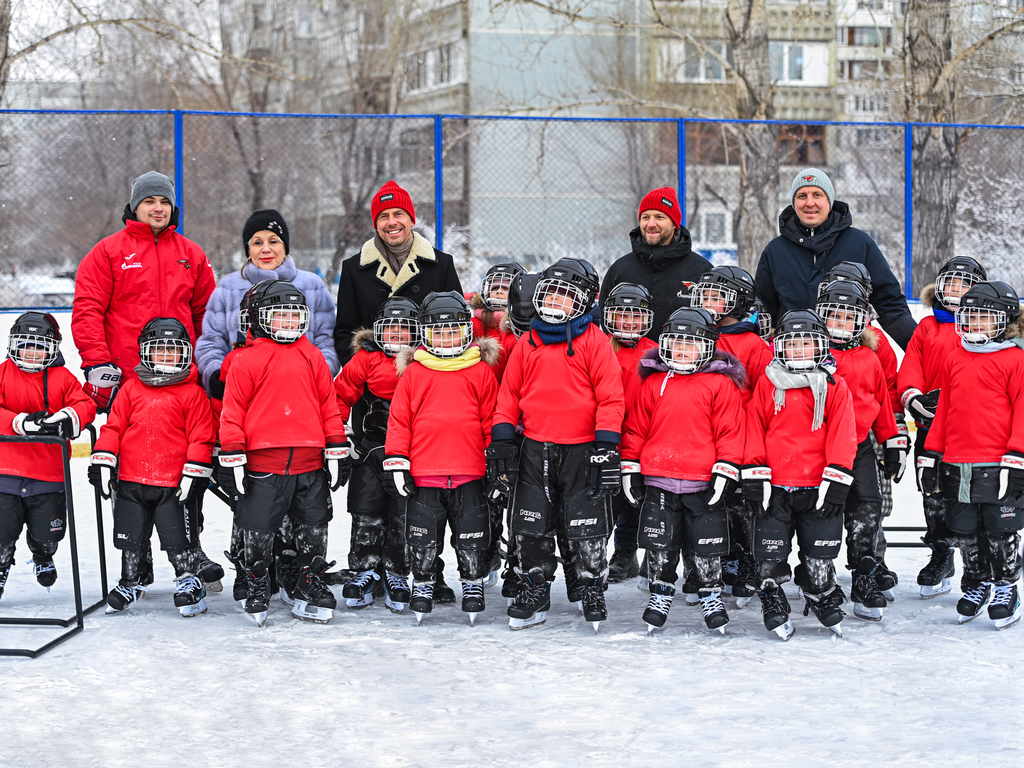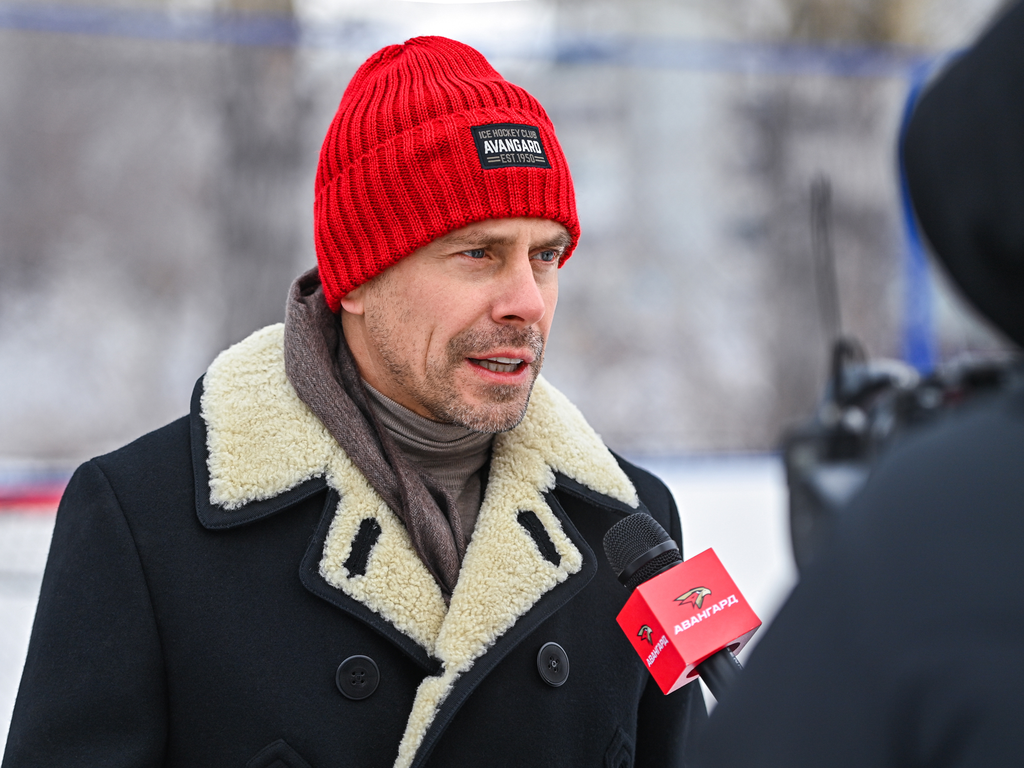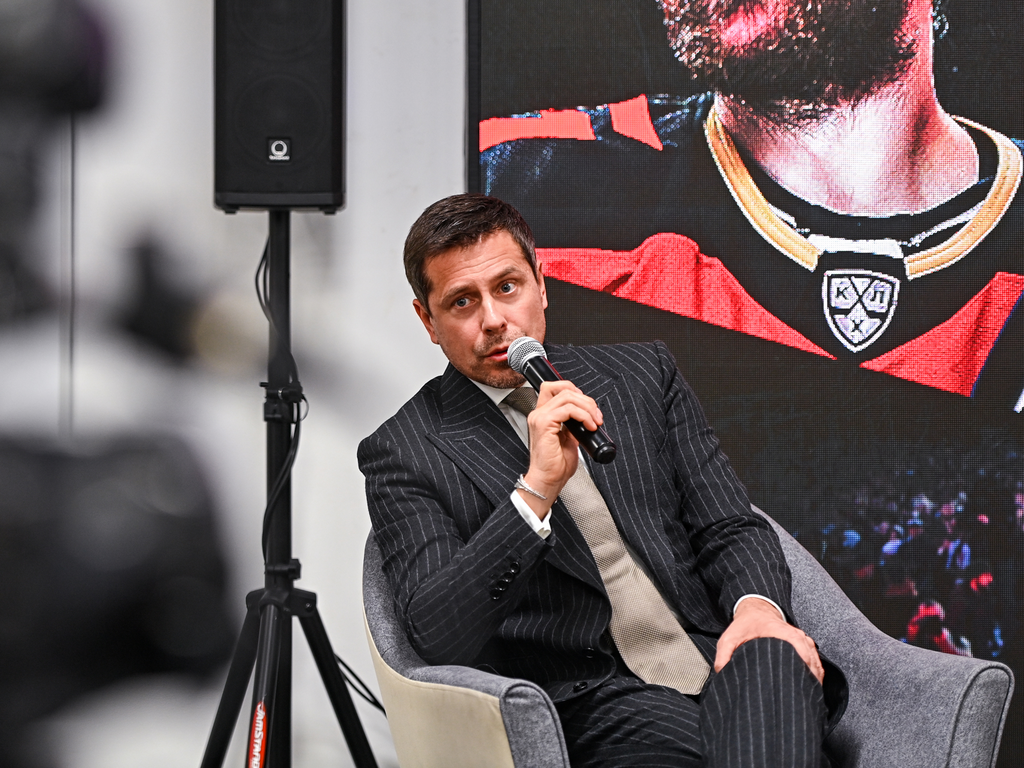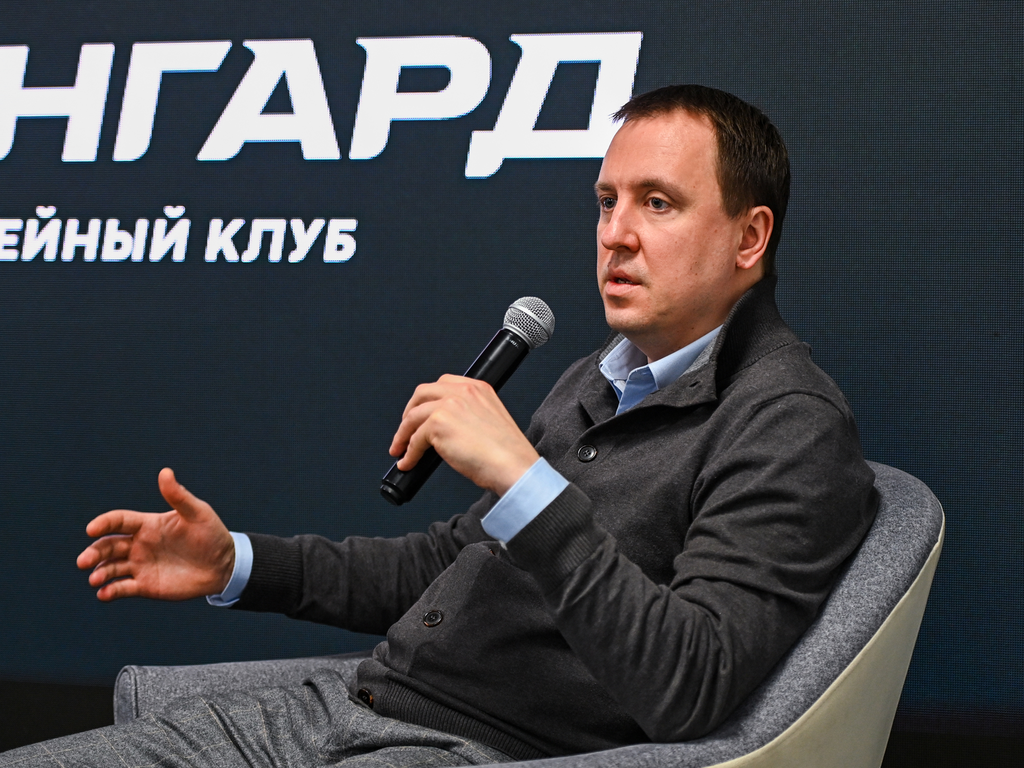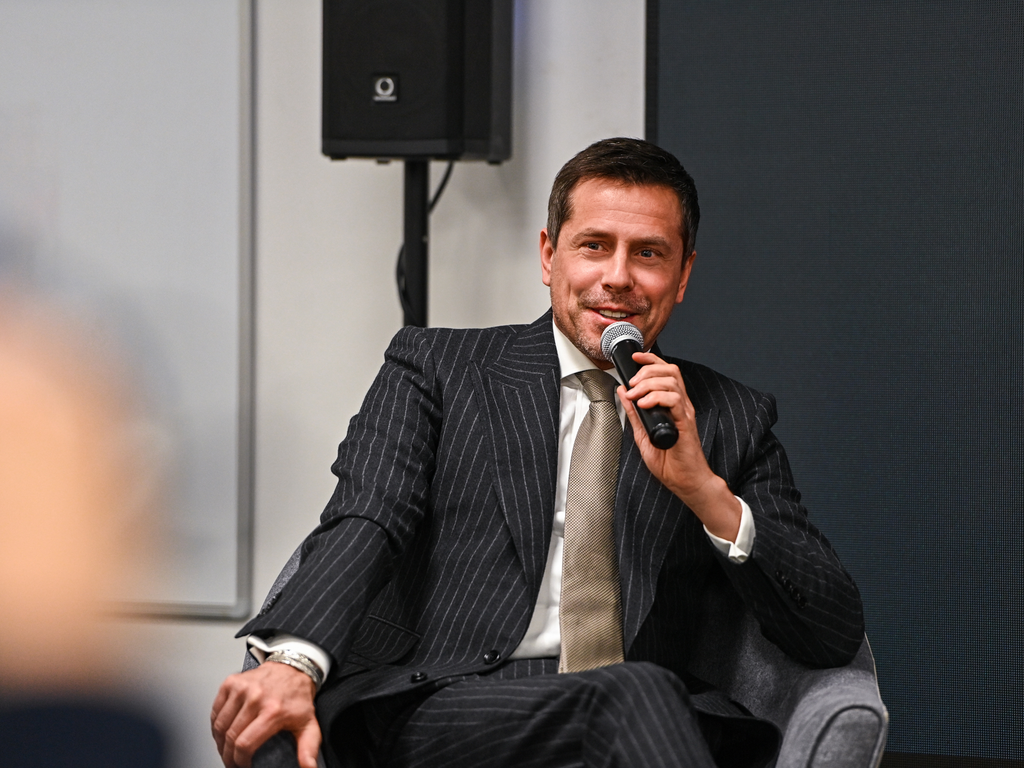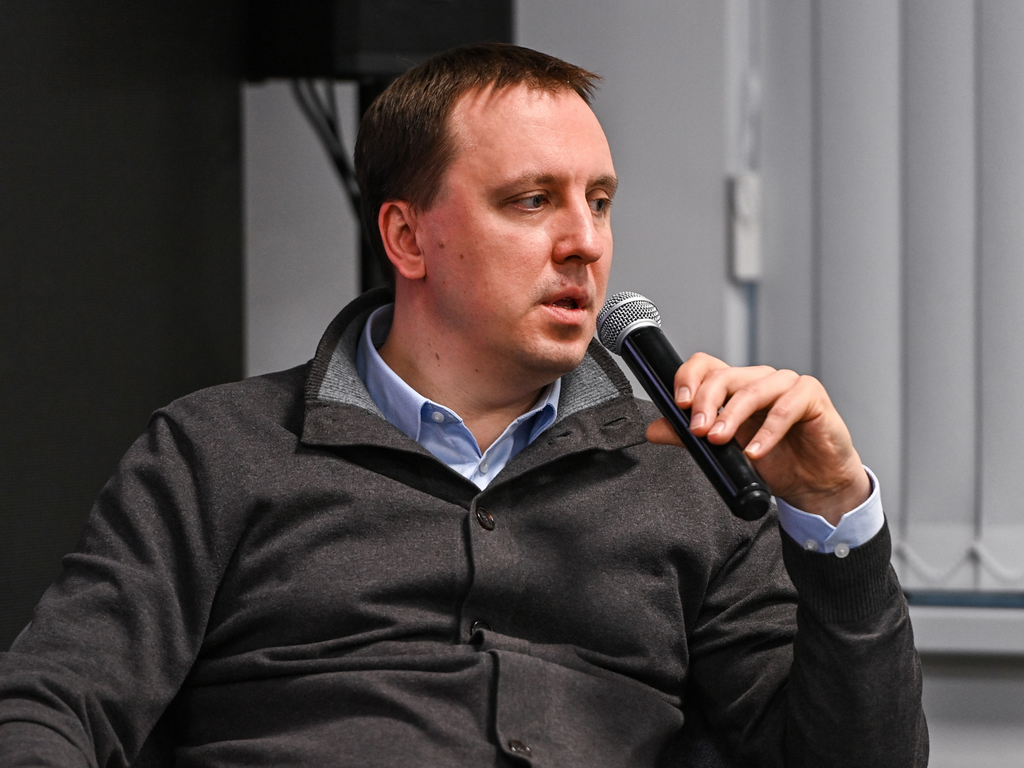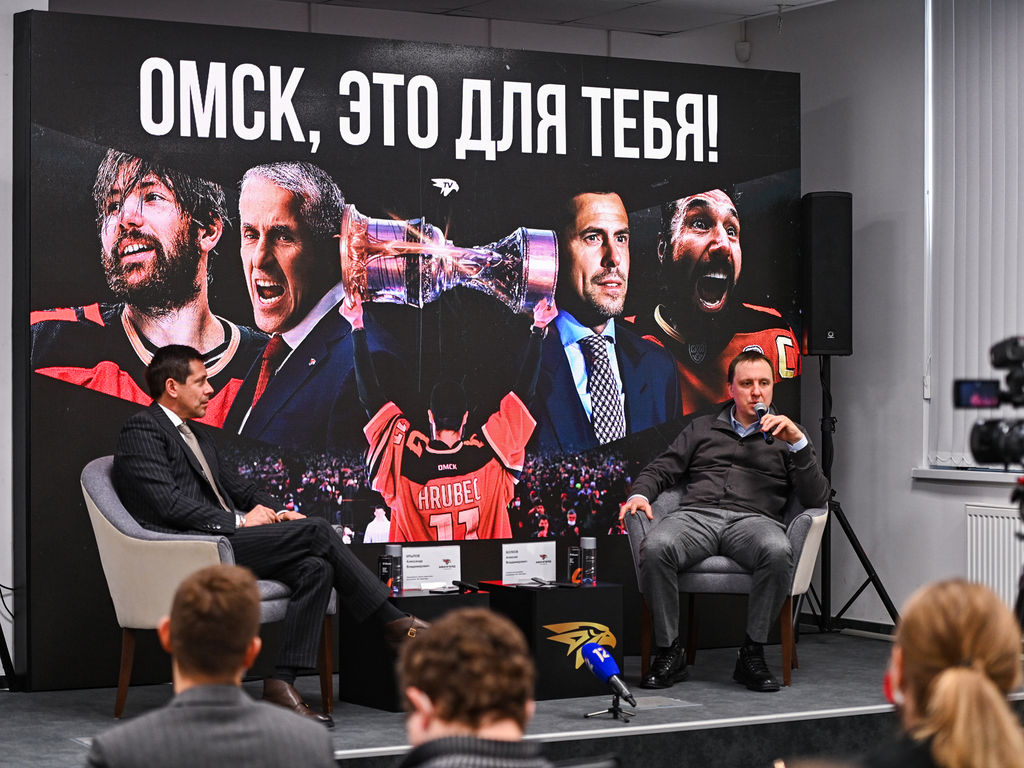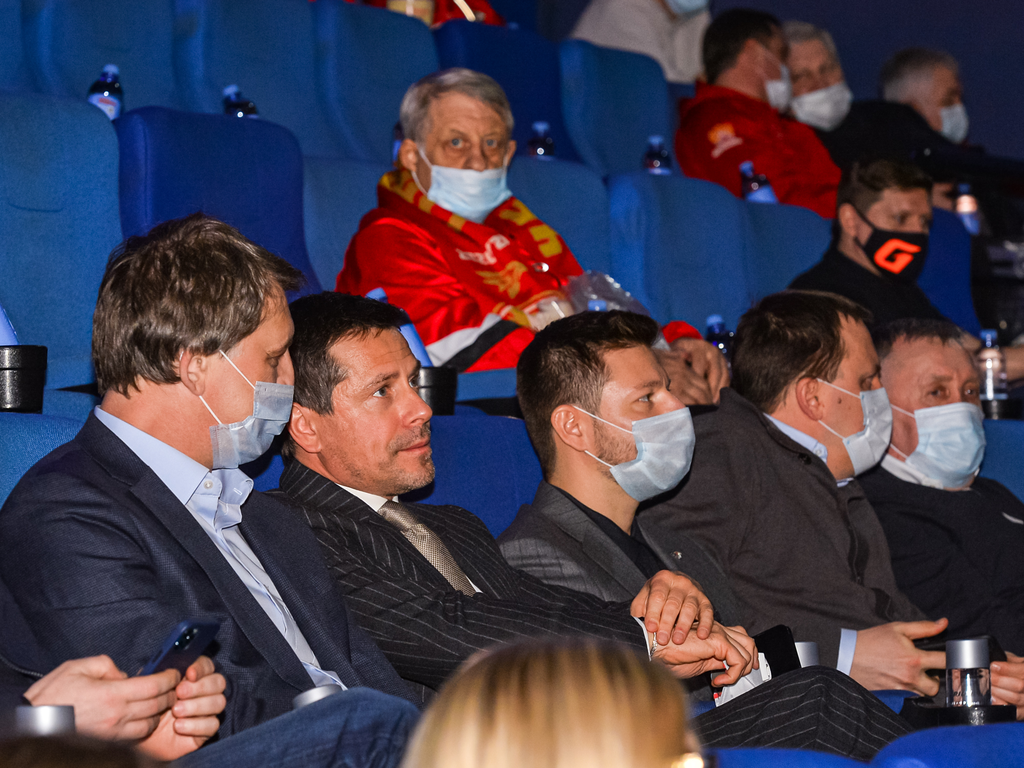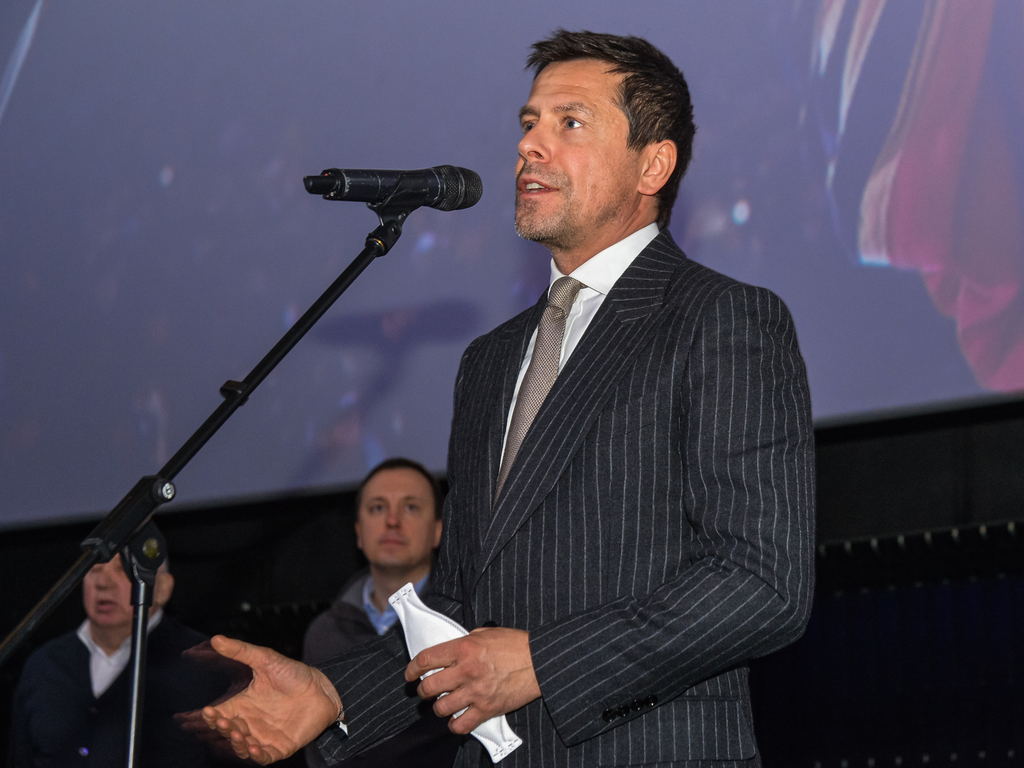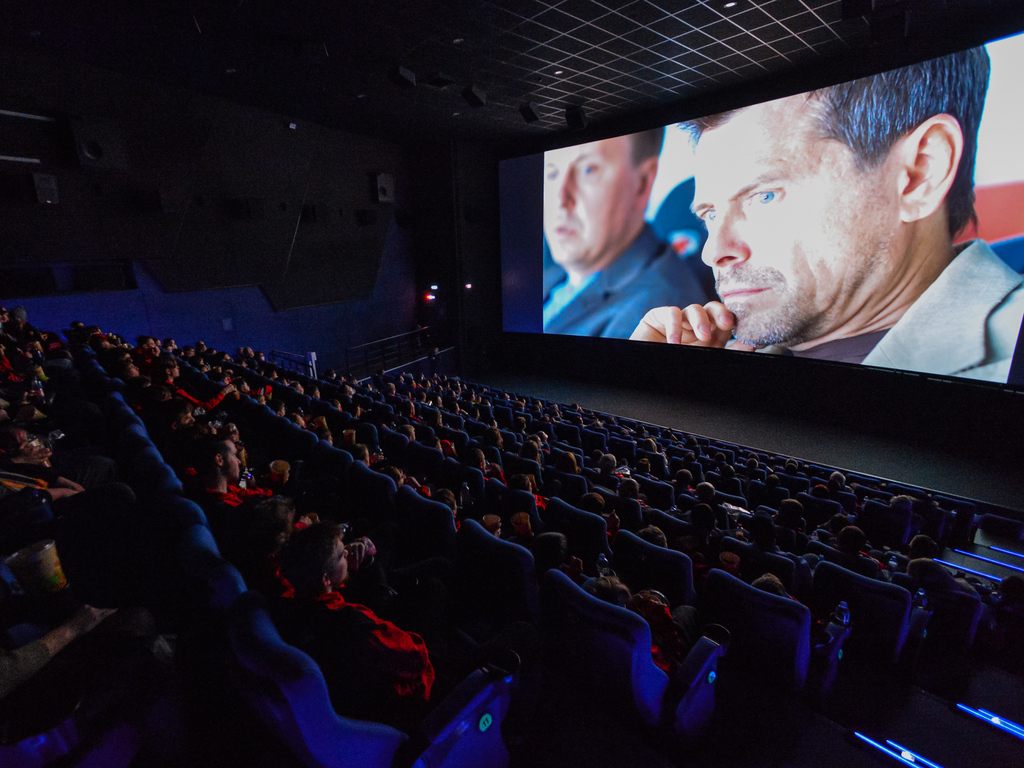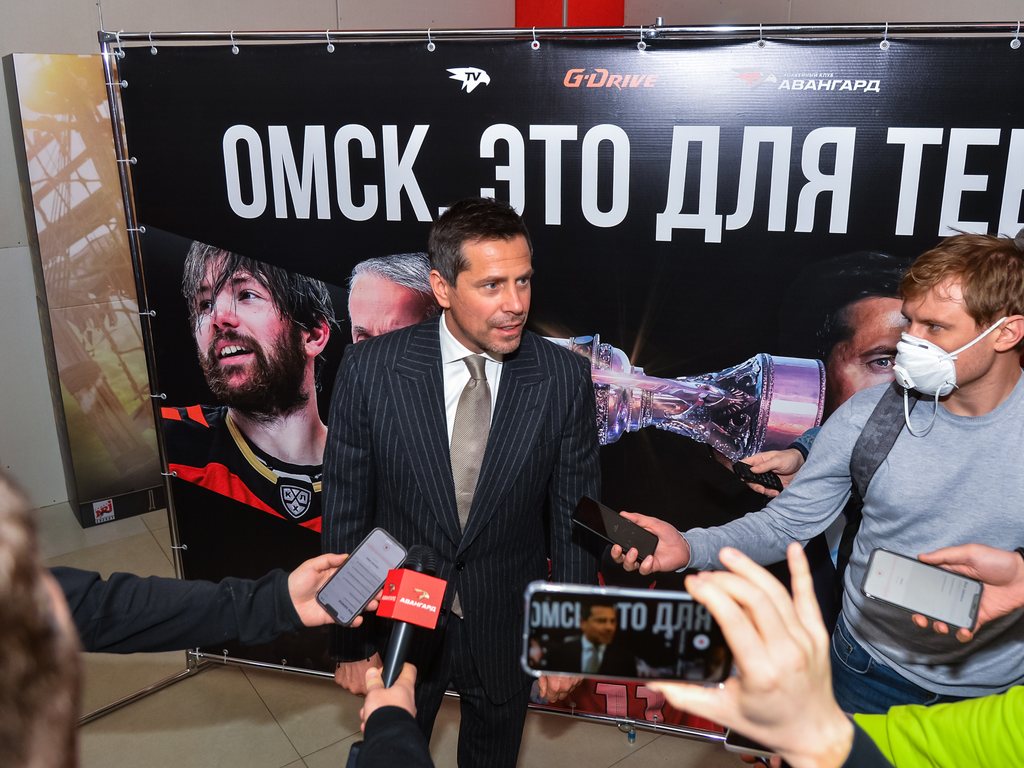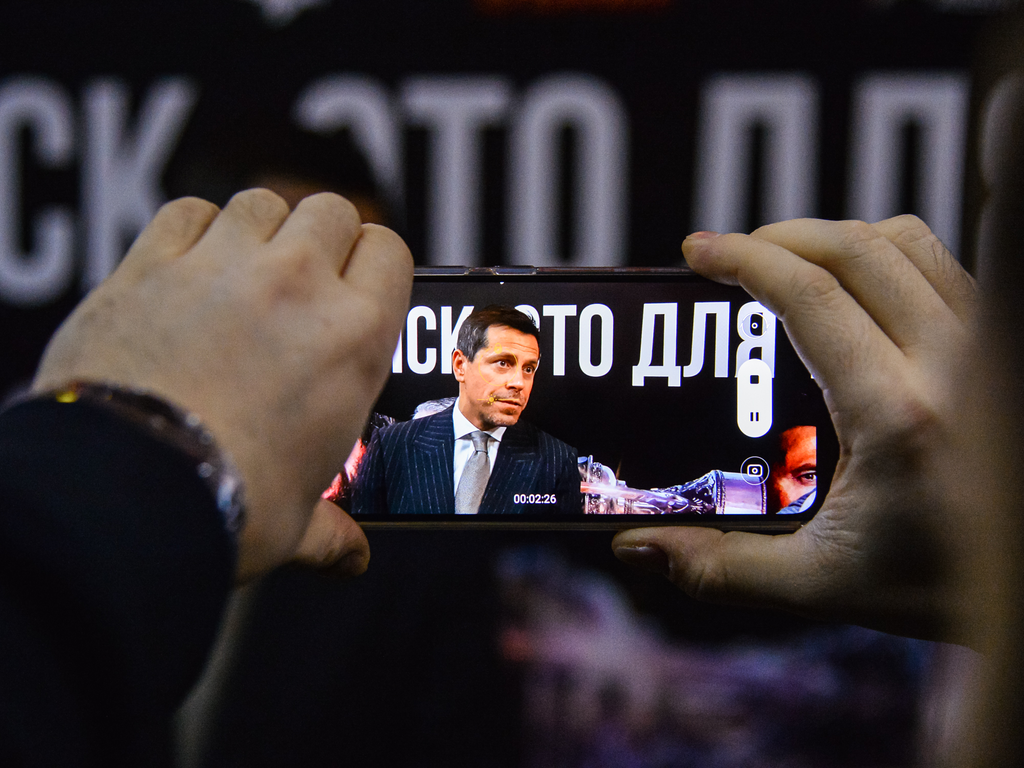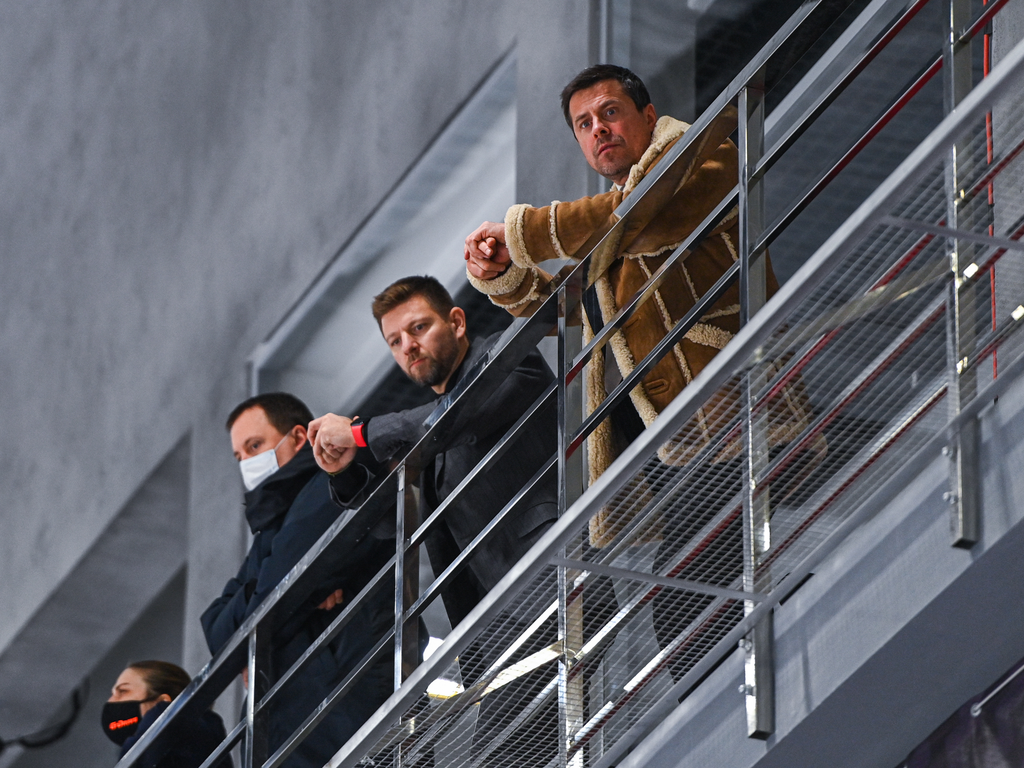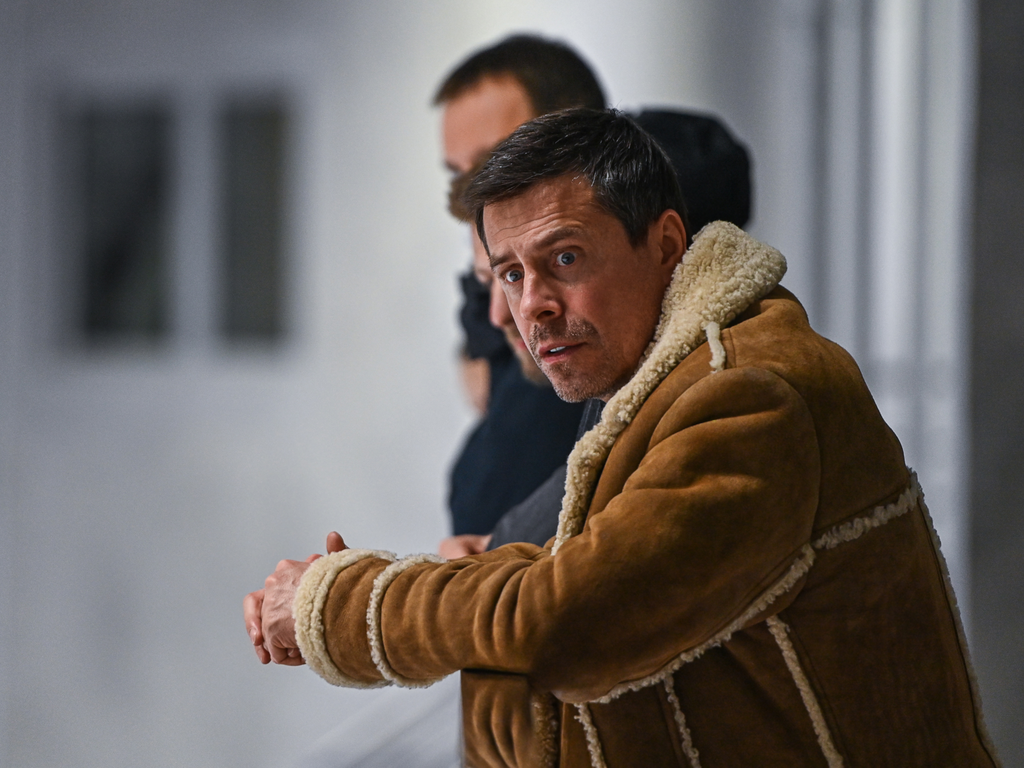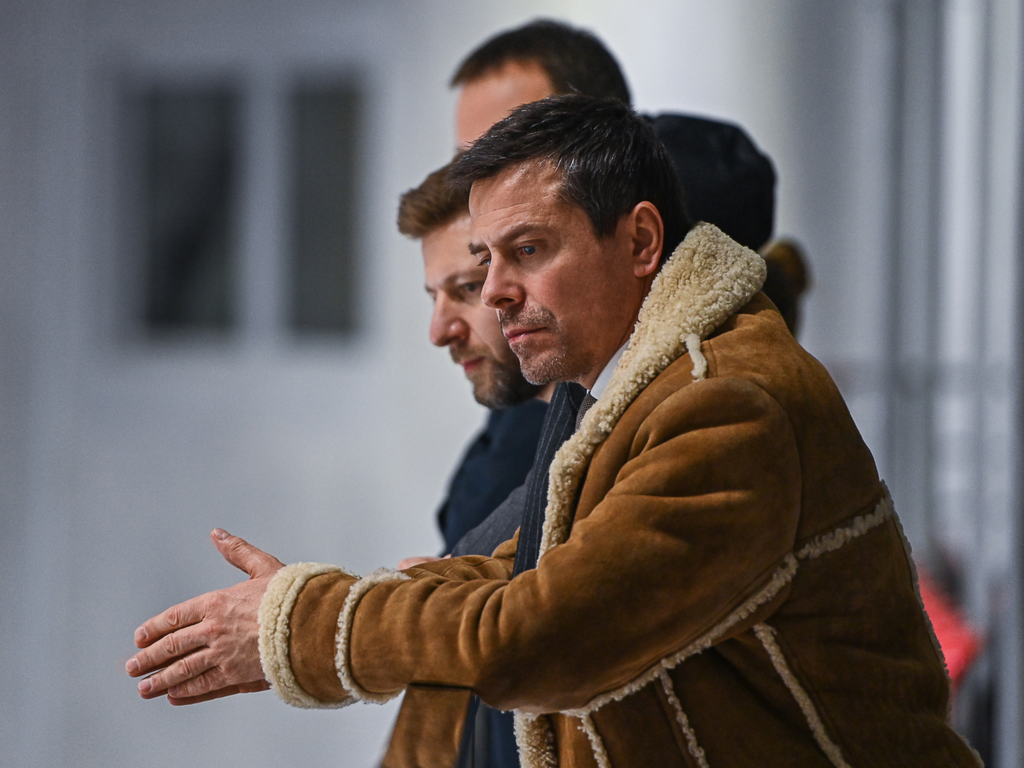 Photo album: Alexander Krylov on a working visit to Omsk
33 Photo
Show