Club
Alexander Krylov: "The Hawk is always in our hearts!"
Dear Omsk people, dear Avangard fans!
Exactly 5 years ago, I accepted Alexander Valeryevich Dyukov's offer to become Avangard HC Board of Directors Chairman. 5 years is a good time frame to look back at and look at what has been done.
Some cool blockbuster could be based on the 5 years' events. We managed to overcome so many challenges together and become a part of a great story. Anyone else would give up in such a situation, but we didn't, because we are Avangard.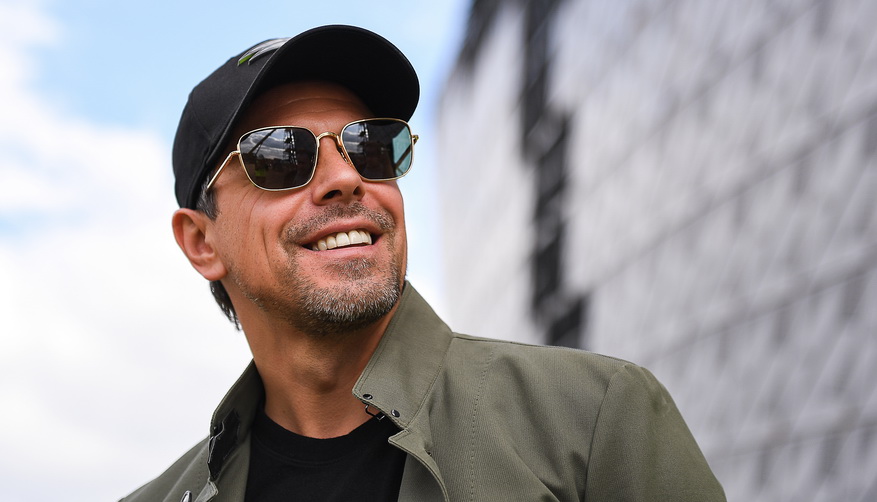 We sticked together in the summer of 2018, when the news broke that Omsk Arena was in disrepair. We became even stronger when the club was on the verge of leaving the KHL. We did not give up and relocated Avangard to Balashikha in the shortest time possible. Right from the first day we believed that our team would return home and we did everything for that. Because Avangard means Omsk.
Even away from home, we were a close-knit family. We believed that those who work hard and follow their dreams will definitely be rewarded. We managed to reach the Gagarin Cup final for the first time in many years, and one year later we raised the coveted Cup. For the first time in 17 years, Avangard became the champion. Yes, we were far away from home back then, but our hearts and souls were always with Omsk, and a few hours after the historic victory we brought the Cup home. Right to the construction site where new Arena was being built.
When I joined Avangard, I said that I wanted to develop kids' and junior hockey. My dream was to make sure that every child in Omsk had the opportunity to play hockey for free, starting from a very young age. And we managed to do it. Today, thanks to our public hockey development program, every district of Omsk has a hockey rink, and every child can start playing hockey coached by our specialists who follow Avangard training procedures.
We took it a step further and ensured that hockey becomes an official part of Omsk schools' curricula. After all, this sport is embedded in the DNA of every Omsk citizen since childhood. For two years now, the youngest schoolchildren have been practicing hockey during physical education lessons. More than 3 thousand children, both boys and girls, are already participating in this project! Those who are interested in playing hockey can make it to one of the teams of our public hockey program, and the most talented kids will then join Avangard Hockey Academy.
The Academy is another thing for us to be proud of. We can be proud of the fact that the best hockey academy in Russia is operating in Omsk. It is the best in terms of conditions created for the trainees, and the results our teams have been showing over the past few years. We take pride in it! One thing is for certain – Avangard has a great future.
We have managed to build a sustainable club structure. Our JHL team has been making Omsk happy with their performance and medals for the last two years. Don't forget that it is one of the youngest teams in the League, these guys have the world before them, and they are already showing great results. Now they need to be prepared to play for the main team. Not so long ago, we built a young VHL team. It is a very important and necessary stage for young guys move up the tiers and make it to the KHL team.
Avangard is in good hands. In my team's hands, which together with you, has been making Avangard the strongest brand not only in Russian hockey, but also one of the strongest in our sports for all these 5 years. It is a team that is not afraid to face challenges. We managed to shirk all the stereotypes of what a hockey club's marketing should be like, and to become role model for others, today Avangard is a trend. Who ever heard of Jose Mourinho attending a hockey game or Dubai people talking about Omsk?
The sports future of our club is left in the hands of a person who has first-hand knowledge of what Avangard is. In the hands of a man who lives for hockey and supports the club with all his heart twenty-four-seven. He is one of the symbols of Omsk hockey. I believe that Anton Kuryanov will cope with this challenge. I see him at a much higher position than that of a general manager. Over time, Anton should take the helm of Omsk hockey and lead Avangard as its president. If not him, who? And you and my team will definitely help him with your support.
And finally, over these 5 years we managed to cope with the most important task – to keep Omsk hockey alive, it was really on the ropes. Moreover, we have made it much brighter and richer. Of course, I mean our beautiful G-Drive Arena. In just 2 years, we have done something incredible - we have built the best multifunctional sports complex in Omsk that has highest attendance among all arenas in Russia. Once again, I want to thank the project office team, each constructor and all of you who believed and waited for this moment from the first day of Avangard's relocation.
October 1, 2022 is one of the happiest days of my life. G-Drive Arena has become a real place of power and a center of attraction for all people in Omsk.
Looking back at the past, I can state with confidence that Avangard has become an elite club again and a flagship of Russian hockey. In 4 seasons, we have won KHL medals three times. It is the best result in Avangard's history.
In fact, now it is difficult for all of us to appreciate the scope of work that has been done over these 5 years. Because monumental things are always better seen over a distance and when they are put into perspective. We have done our best to inspire Avangard and Omsk with new life. We have done everything to ensure that our club never faces such problems as 5 years ago. I hope each of you will remember and cherish this so as not to lose it. Because we wouldn't be able to succeed without you, our best Omsk fans. Do not forget about it!
Today is the day when the club should be in the hands of a person who has all the required sports expertise, who lives for hockey and is ready to take responsibility for his work – this person is Anton Kuryanov. Now he will be leading Avangard the way, just like he used to do on the ice. I need to focus on my business projects, which require my full involvement. I am no longer able to give the club as much attention as I should. Deceiving myself, my colleagues and you, our dear fans, would be a betrayal, and I have no tolerance for betrayers. But, as I noted before, I leave Avangard in good hands. The Hawk is always in our hearts!
P.S.
Make sure to show your love to Omsk more often. Trust me, the city deserves it. I know it first hand :)