Club
Kirill Alexeyev appointed Head of Avangard Hockey Academy
Alexeyev has been the head coach of Avangard Academy from July 2022 till present. Prior to that, he worked for more than 5 years for Dynamo HC (St. Petersburg). He coached the Russian U18 team and was the head coach of Tambov HC (VHL). Alexeyev is a coach of the first qualification category.
Murmansk hockey alumnus, defenseman. Spent four years in the Quebec Junior Hockey League (Canada). Played for Sibir (Novosibirsk), Khimik (Voskresensk), Amur (Khabarovsk), Traktor (Chelyabinsk), and other teams.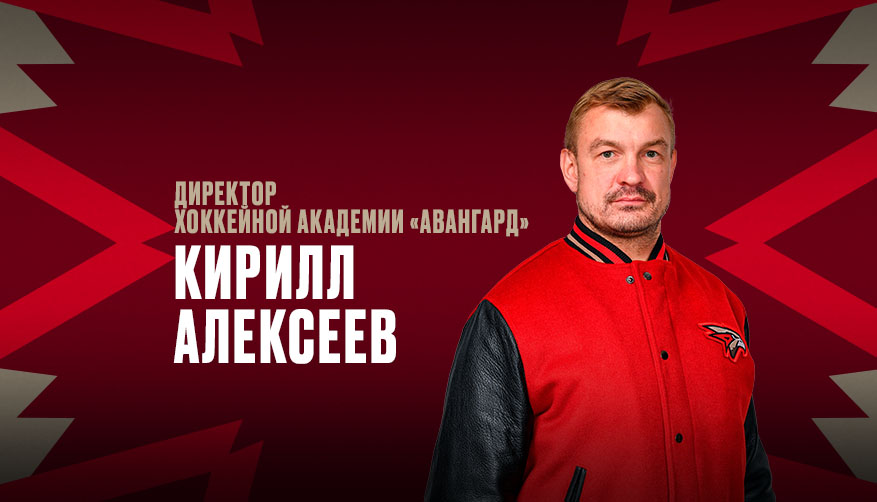 Kirill Alexeyev:
— Throughout the previous season, we were in close cooperation with Evgeny Khatsei. With his strong work ethic, self-dedication to the cause, goal commitment Evgeny Vladimirovich laid significant groundwork for the Academy, improved and implemented many things. We are simply obliged to hold the bar high, to continue the implementation of the Academy development strategy adopted by the Board of Directors - all the extensive work begun by him - in memory, respect and gratitude. It is important to maintain a high level of all-around training for young players and the status of one of the best and most productive hockey schools in Russia. Efforts are to be made to train the coaching staff, to develop the public hockey program and the "Hockey at School" project.
Congratulations to Kirill, we wish him much success in achieving all the goals set!