Club
"I felt like a kid, it was pure happiness!". Avangard holding its All-Star Game on the Red Square
On February 7, Avangard held its own All-Star Game at the GUM Skating Rink on the Red Square in Moscow. Avangard players, veterans, star athletes, club Academy trainees and fans made up four teams that competed in the Master Show and then played 4-on-4 games.
Avangard HC Board of Directors Chairman Alexander Krylov played for Levyi Bereg team and took part in several competitions. Coaches Bob Hartley and Dmitry Ryabykin were the referees on ice who conducted the process. The fans were able to see a number of veterans at the GUM Skating Rink: Yuri Kuznetsov, Stanislav Shalnov and Nikita Nikitin, and star athletes - skier Alexander Legkov and football player Dmitry Sychev. In the course of the competition program, many were surprised by Yaroslav Kosov who won the hardest shot competition with a slapper at 169.35 km/h!
Aviagorodok beat Moskovka 1:0 in the third-place game, and Levyi Bereg beat Nefty 2:1 in the final game.
Avangard All-Star Game results:
1. Levyi Bereg
2. Nefty
3. Aviagorodok
4. Moskovka
Alexander Krylov, Avangard HC Board of Directors Chairman:
- What is your opinion about today's event? Did it help to cheer the team up a little?
- I would like to thank all our fans who came here to support us today. Such great support brightens any event, brings festive and playful mood. Many thanks to everyone who made time to come to the Red Square to support us. As for the event itself, of course, it was a success. It's great that it is already becoming a tradition: you know that last year we played in Balashikha, and this year the outdoor rink was transformed into an indoor one, so we would not be able to get the feeling of outdoor hockey there. And here everything is just excellent, plus I promised Bob that he would play on the Red Square, so we got it done. Next year we will definitely hold such an event in Omsk.
Bob Hartley, Avangard HC Head Coach:
- Bob, what are your impressions of this event?
- I think this is a historical moment for Avangard Omsk. We all remember our history, when four years ago we lost our arena and had to move to Balashikha. Now we are here, in the very center of the capital of Russia and we are skating on the Red Square. It's incredible. As a child, when our teacher asked us to draw a place we would like to visit, some kids were drawing mountains, others - some buildings, I was drawing St. Basil's Cathedral. Now I am able to see it with my own eyes. I have been coming here for four years with my wife. For me, seeing this is really special.
As part of the All-Star Game, the Gazprom Neft filling station network fuel brand G-Drive converted each goal scored into 300 liters of fuel for ambulances and other medical vehicles of the Regional Children's Clinical Hospital in Omsk. It will help doctors to reach patients and provide medical care quicker. The best results of competitions and relay races were also counted and converted into fuel for fueling the vehicles of the Regional Children's Hospital in Omsk.
As a result of the All-Star Game, the teams earned 2400 liters. G-Drive added another 10 thousand liters. In total, the Omsk hospital will get 12400 liters of fuel.
The partners of the event — G-Drive fuel, GUM Skating rink and Bosco.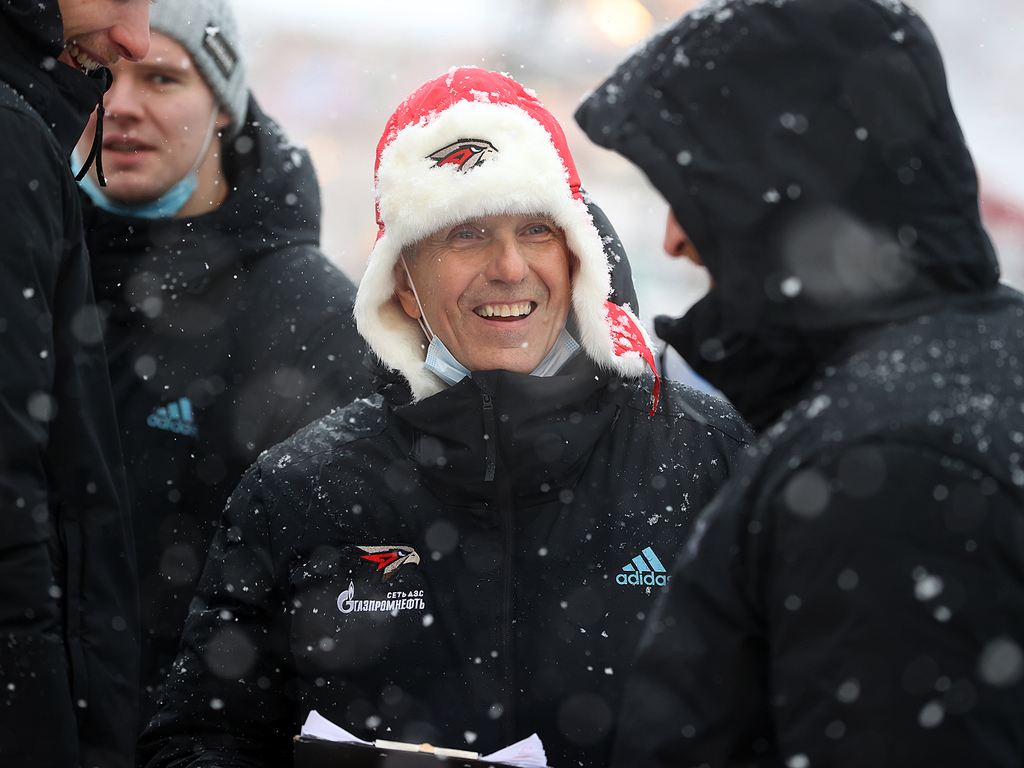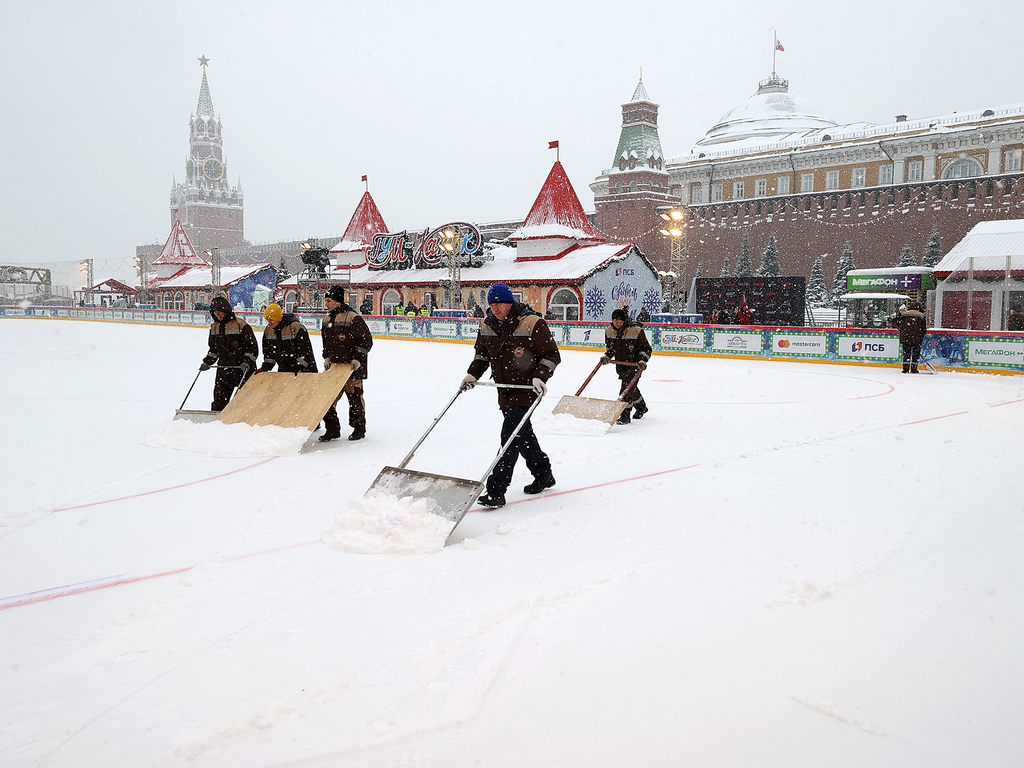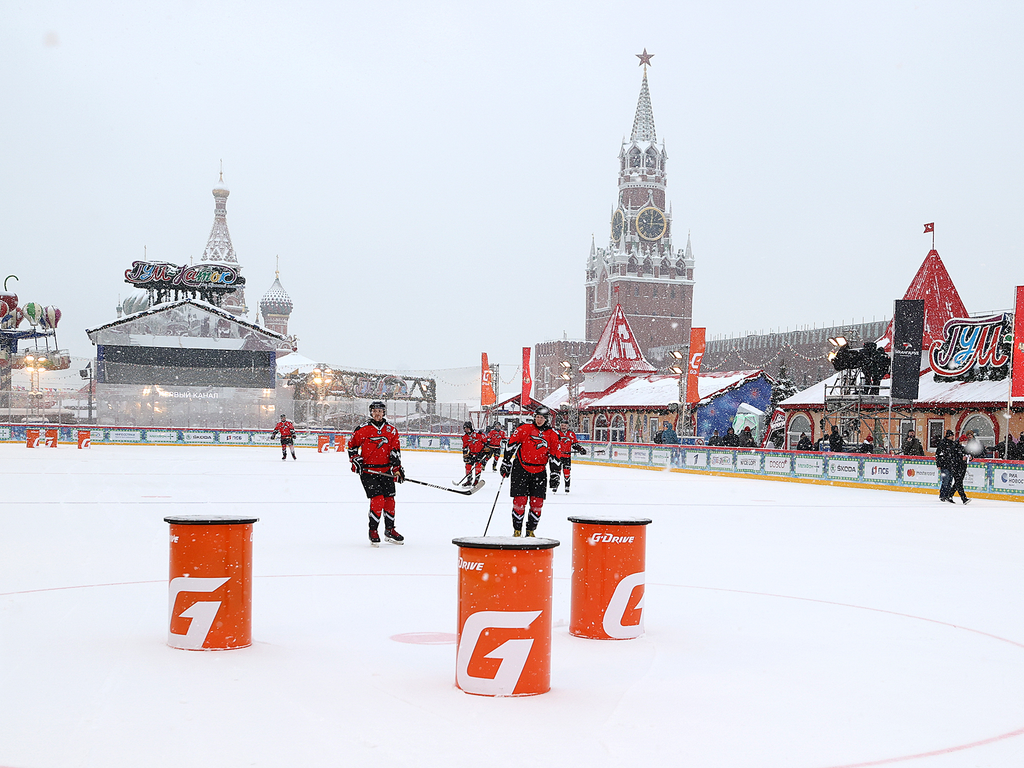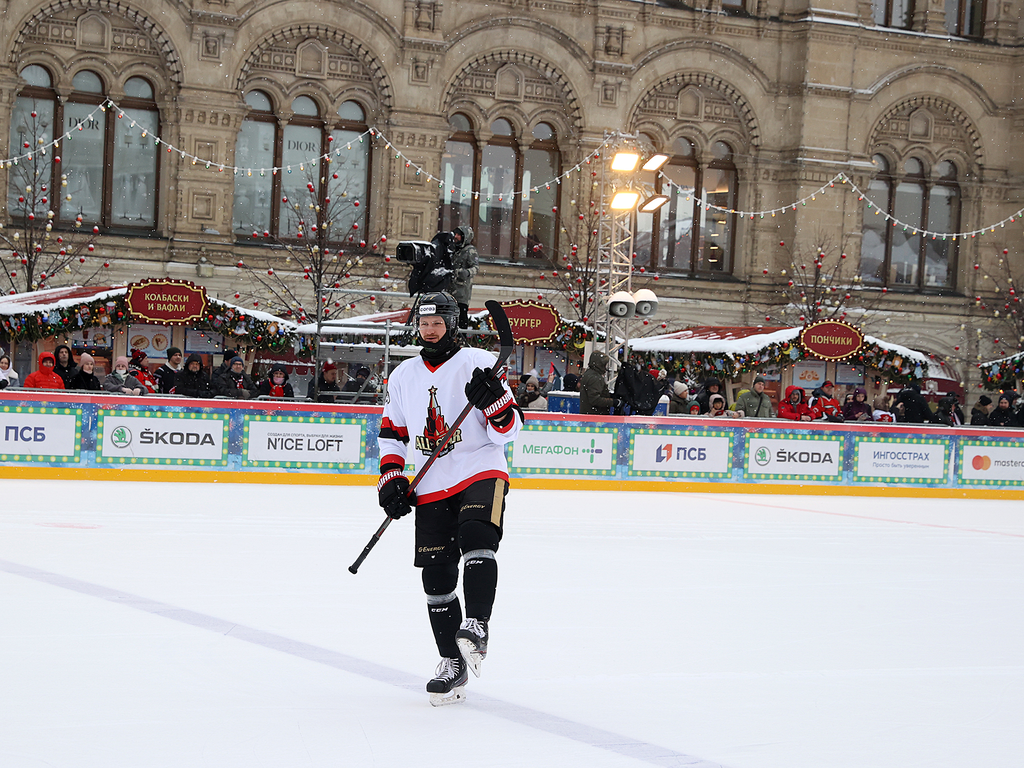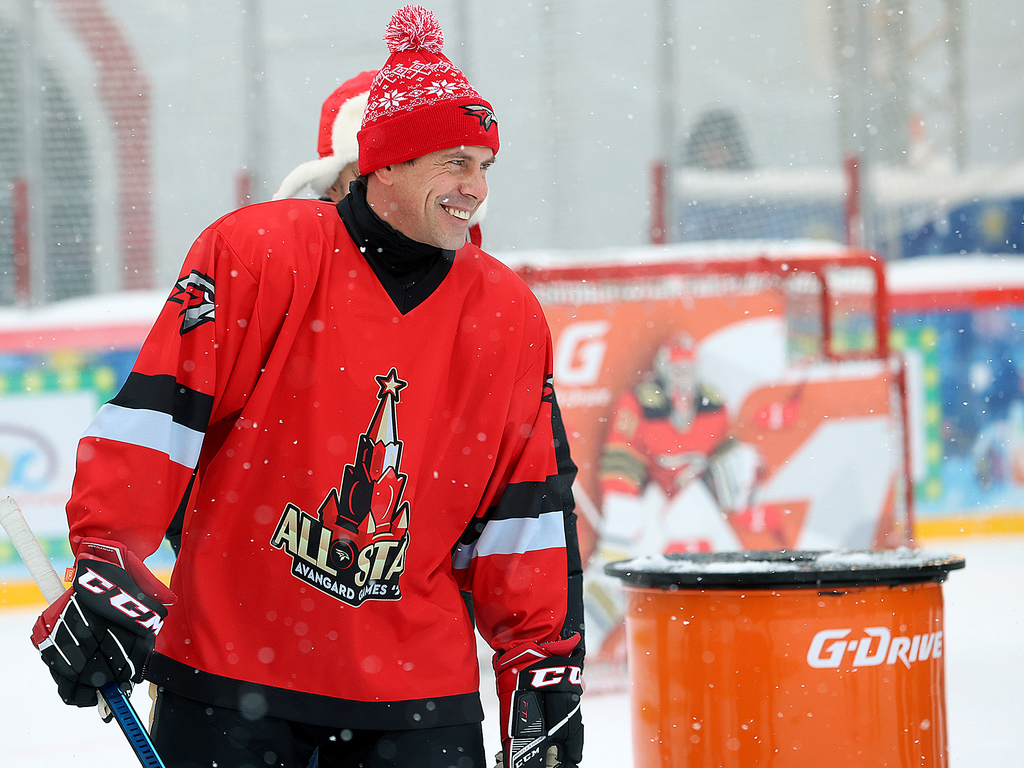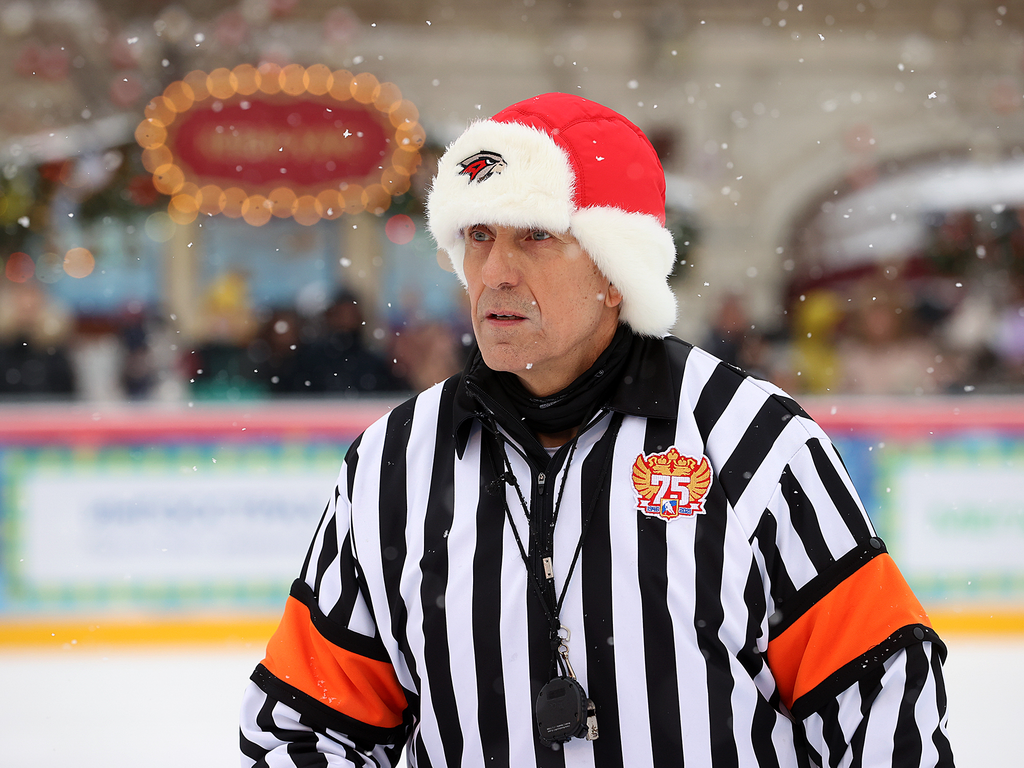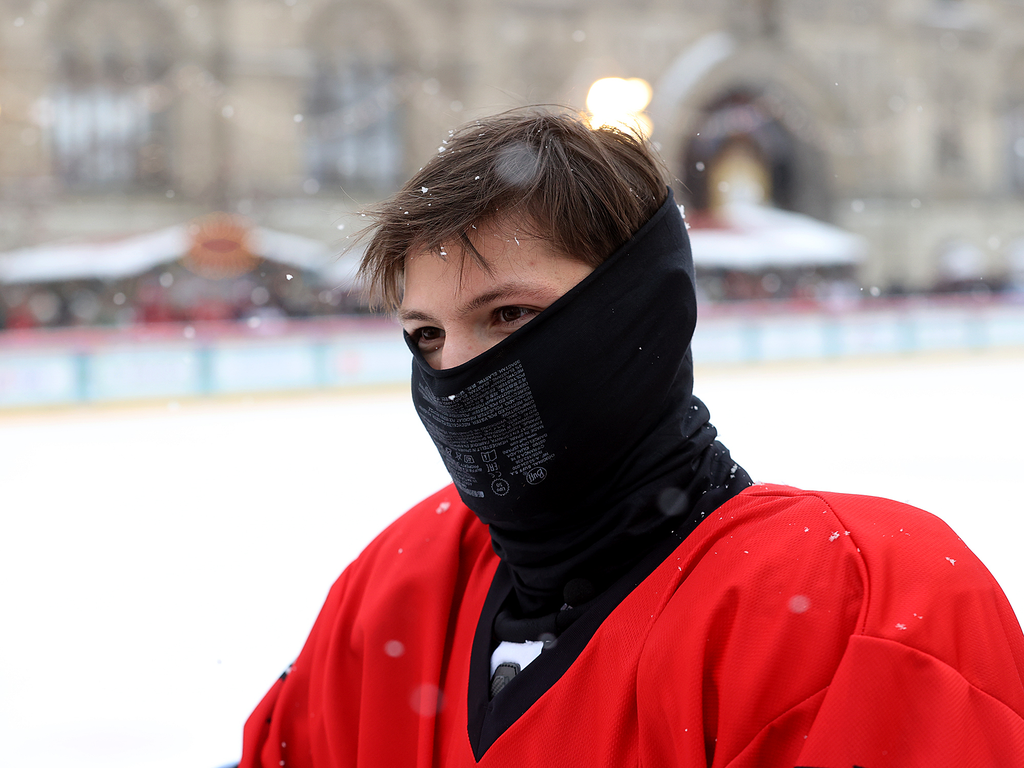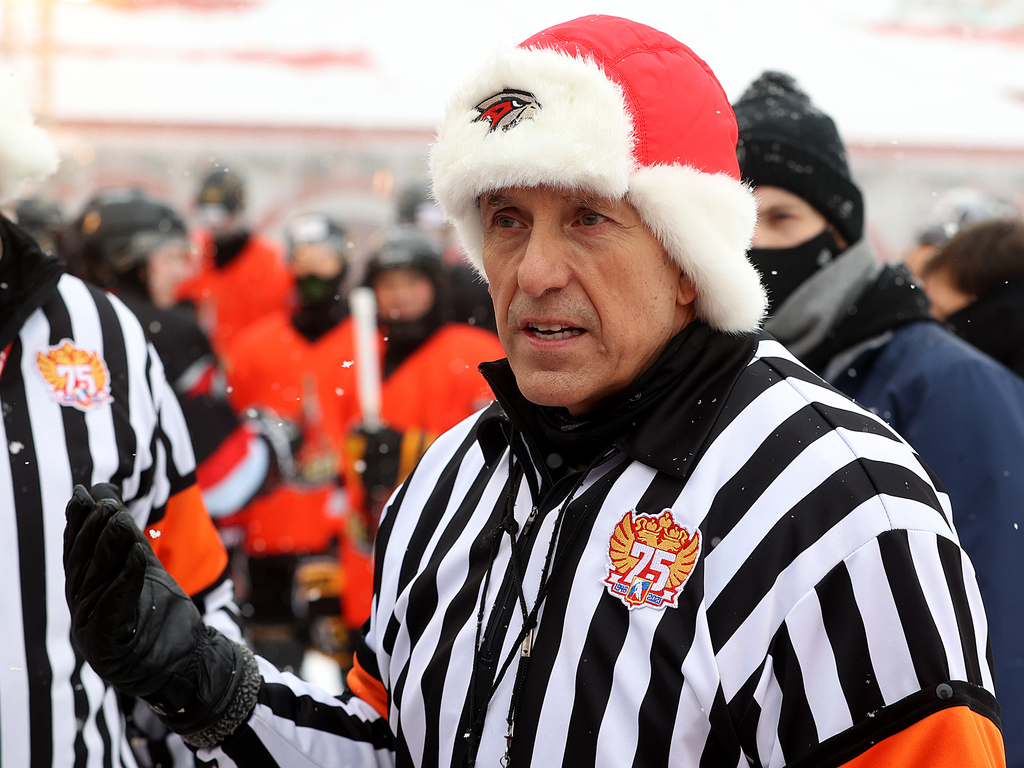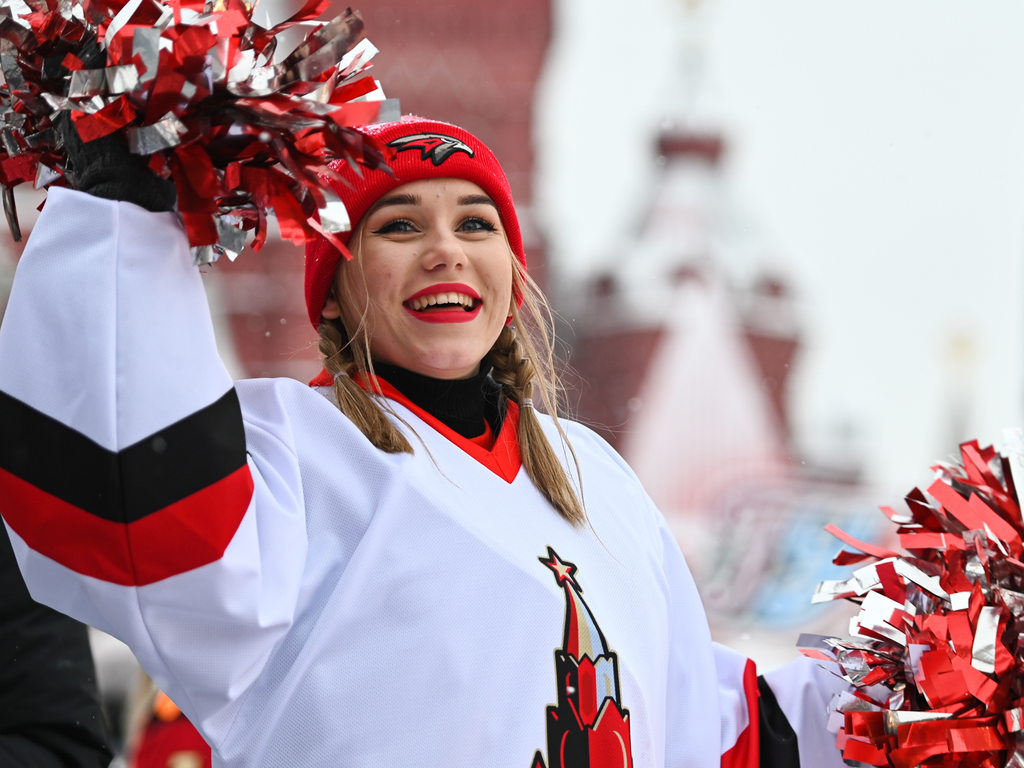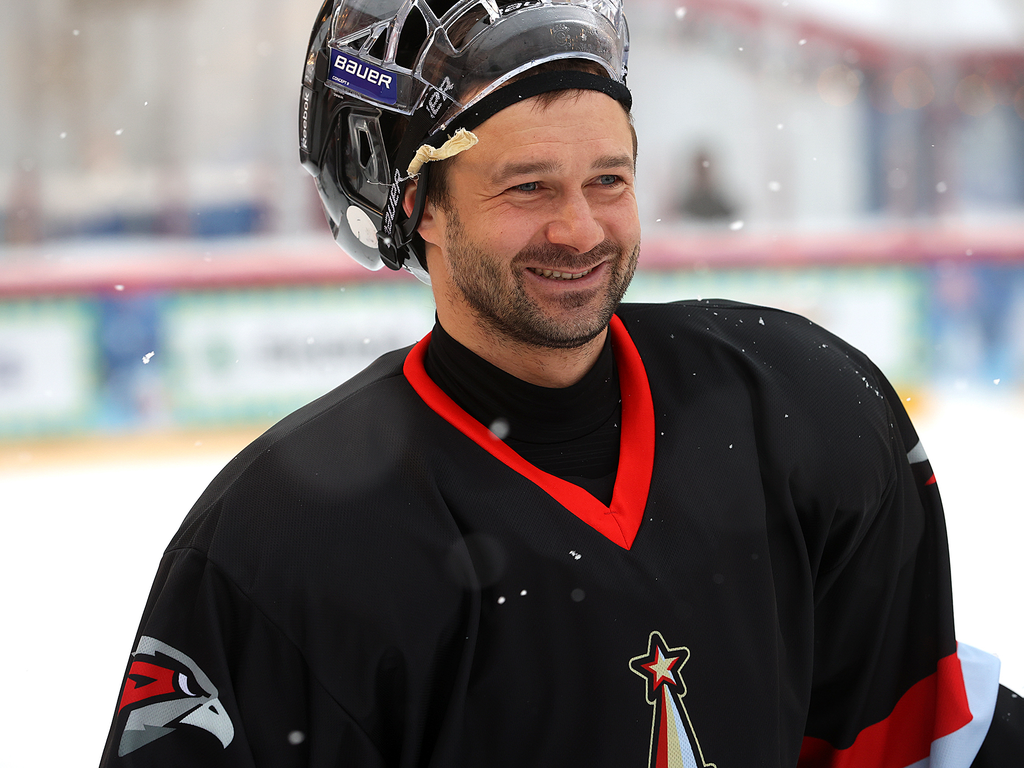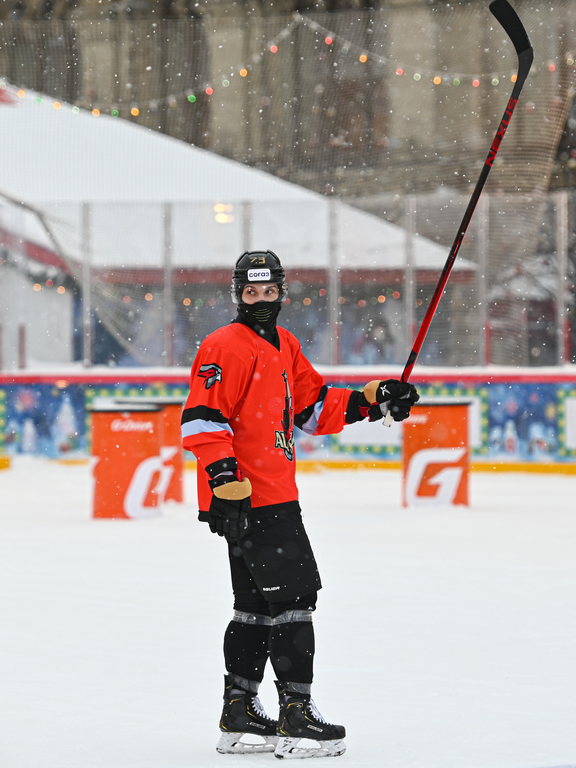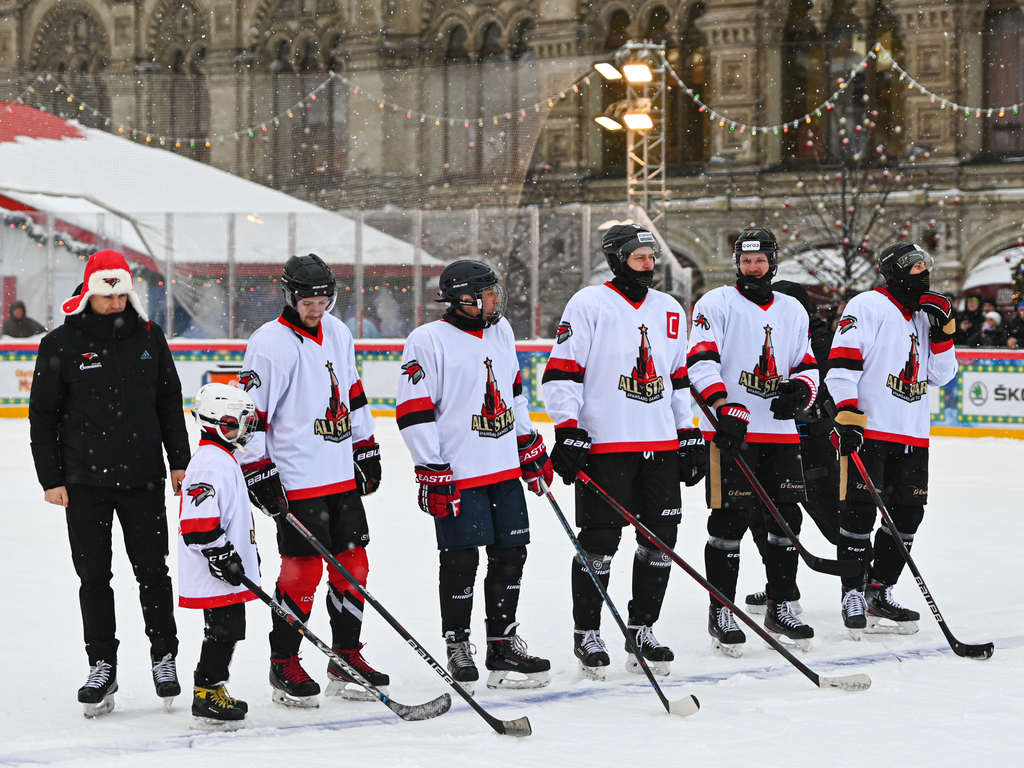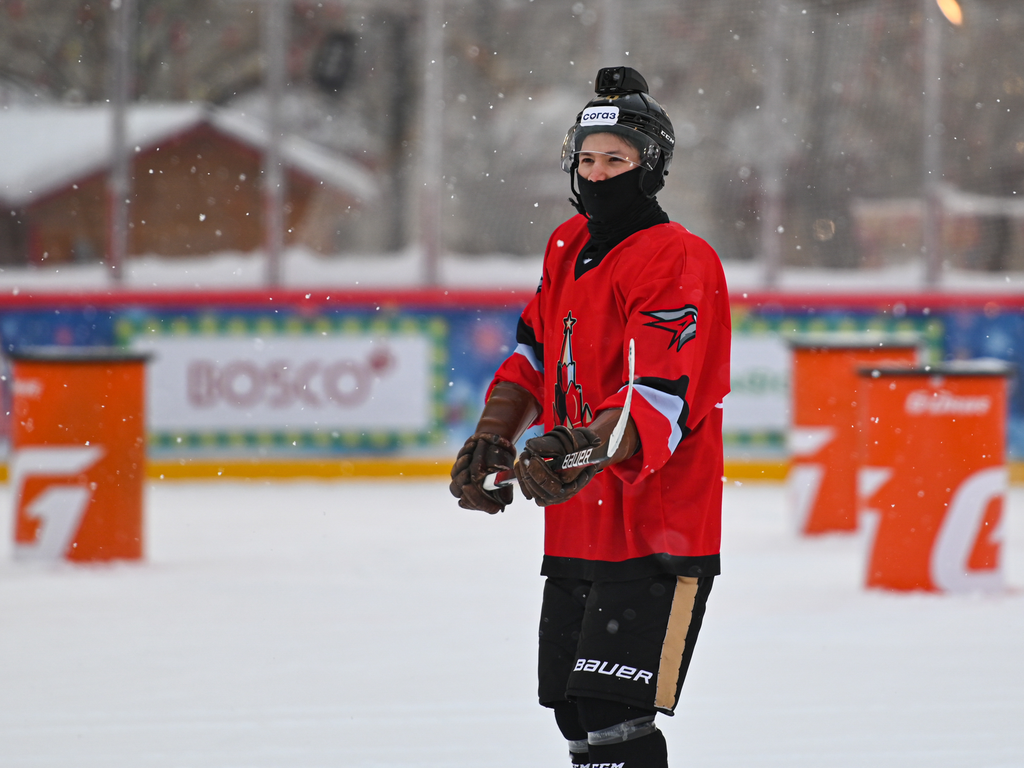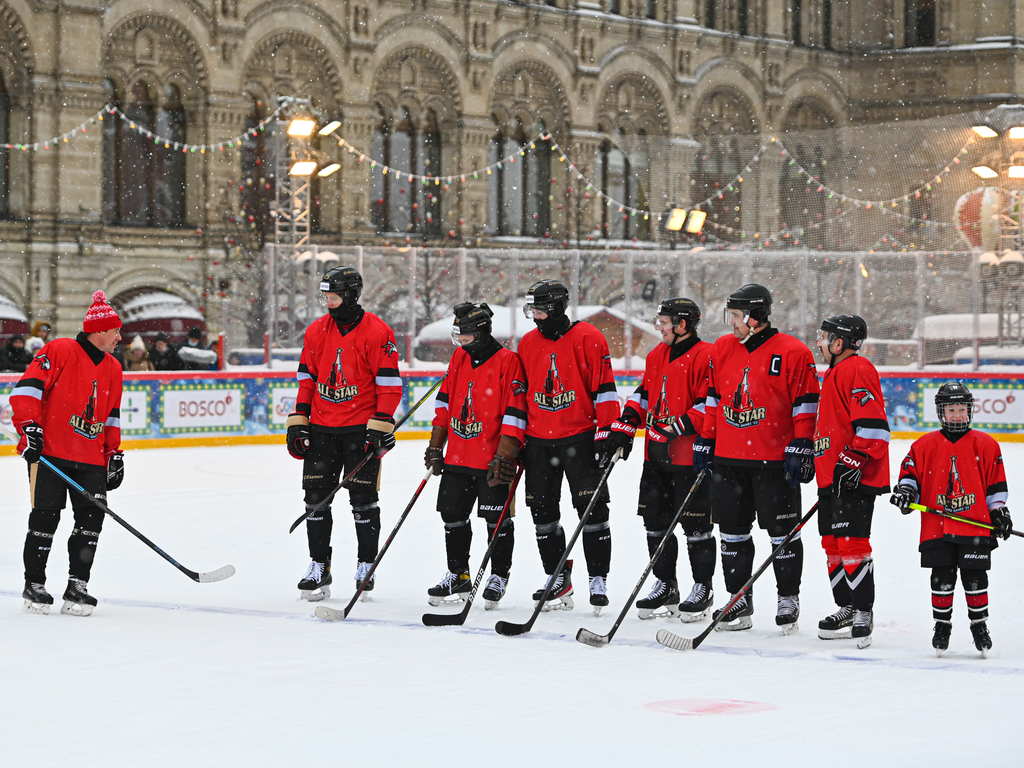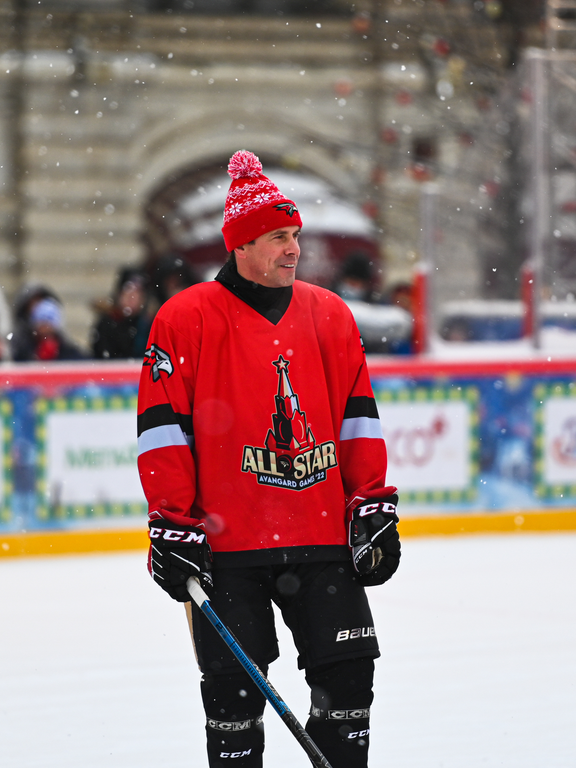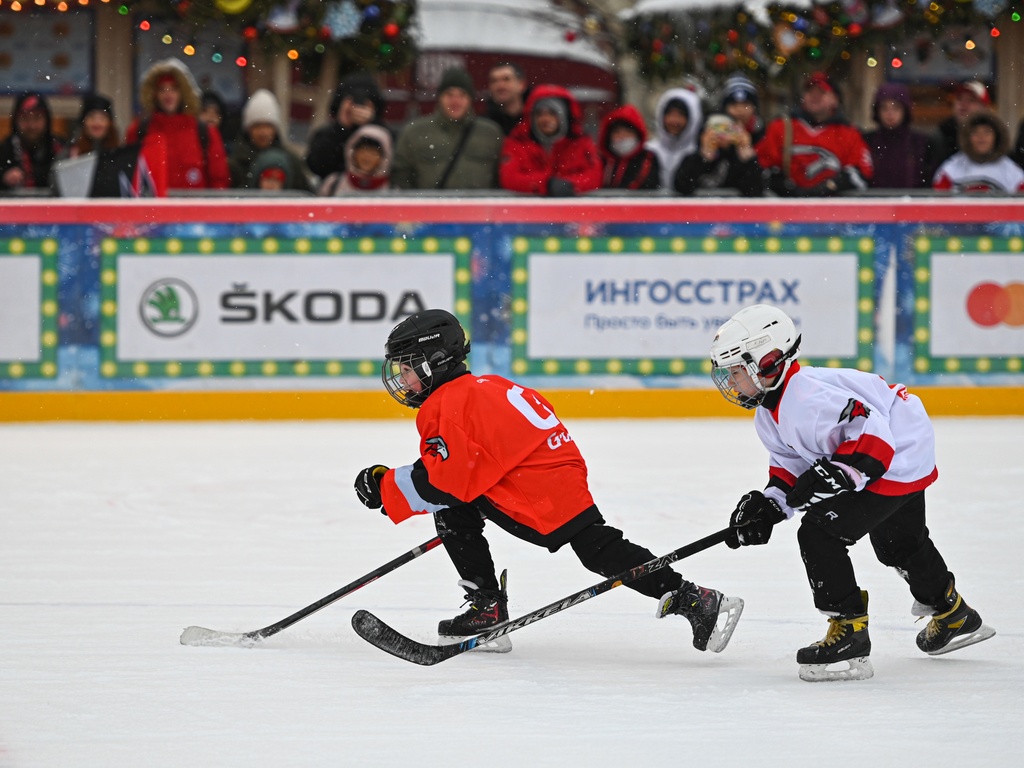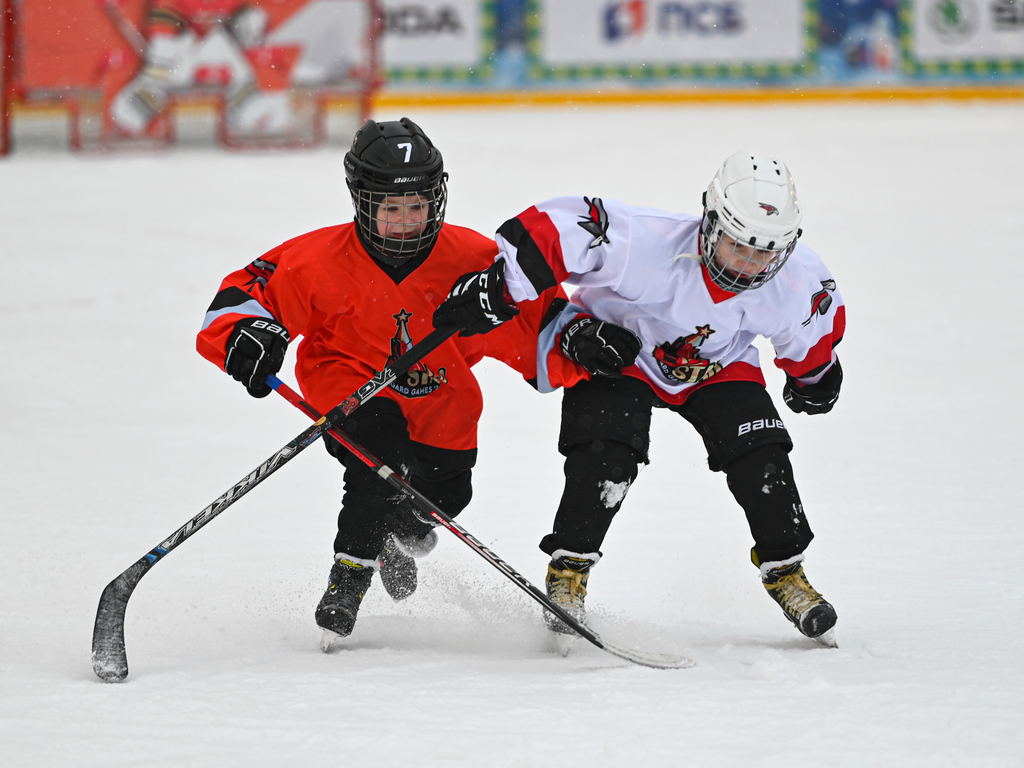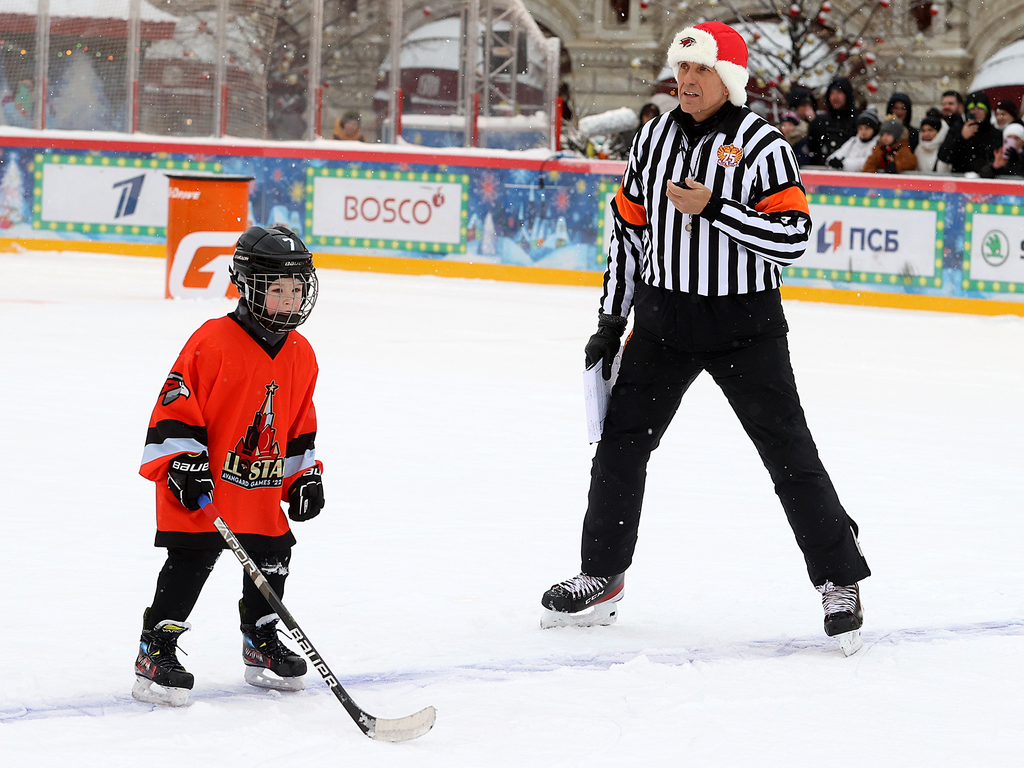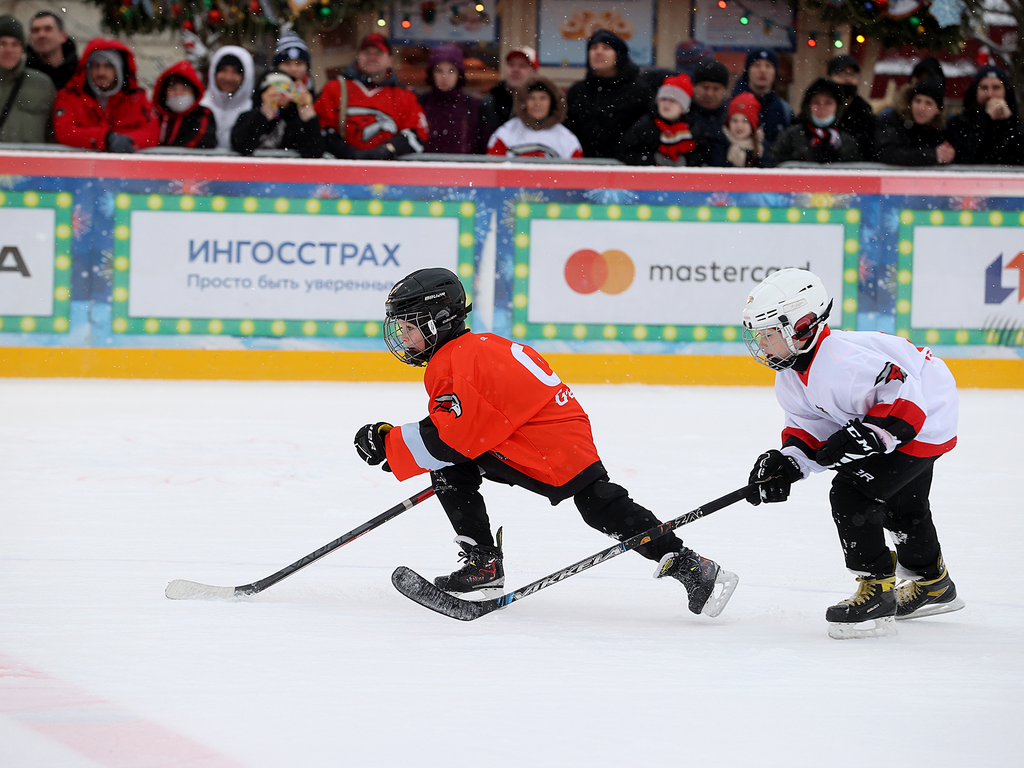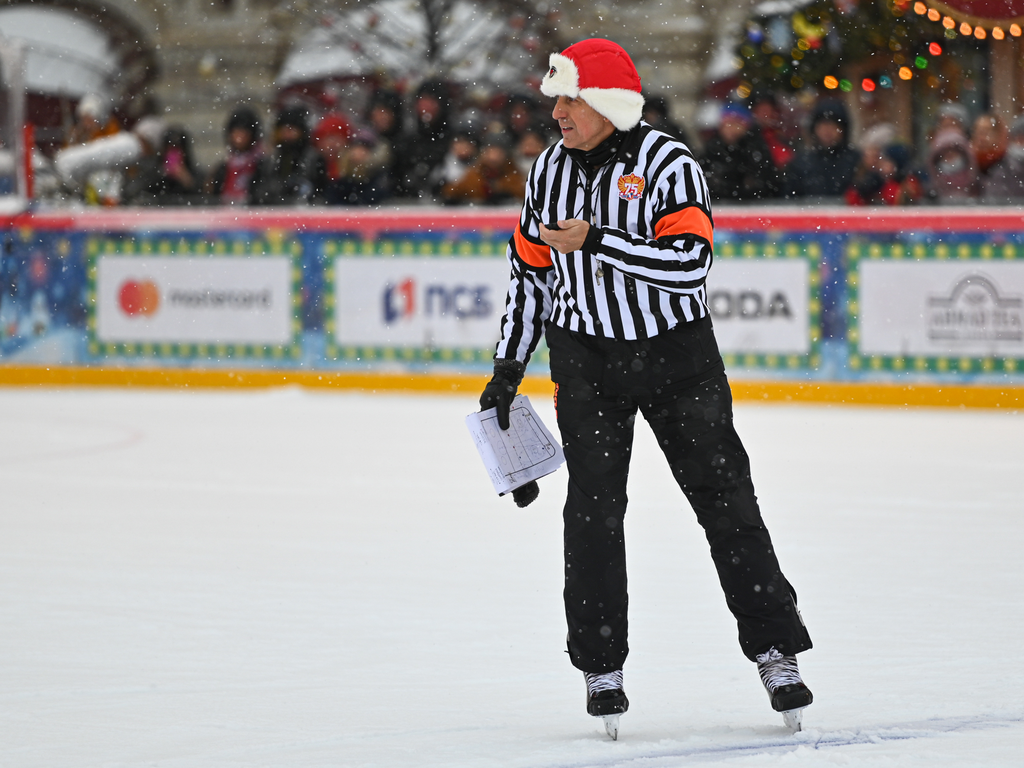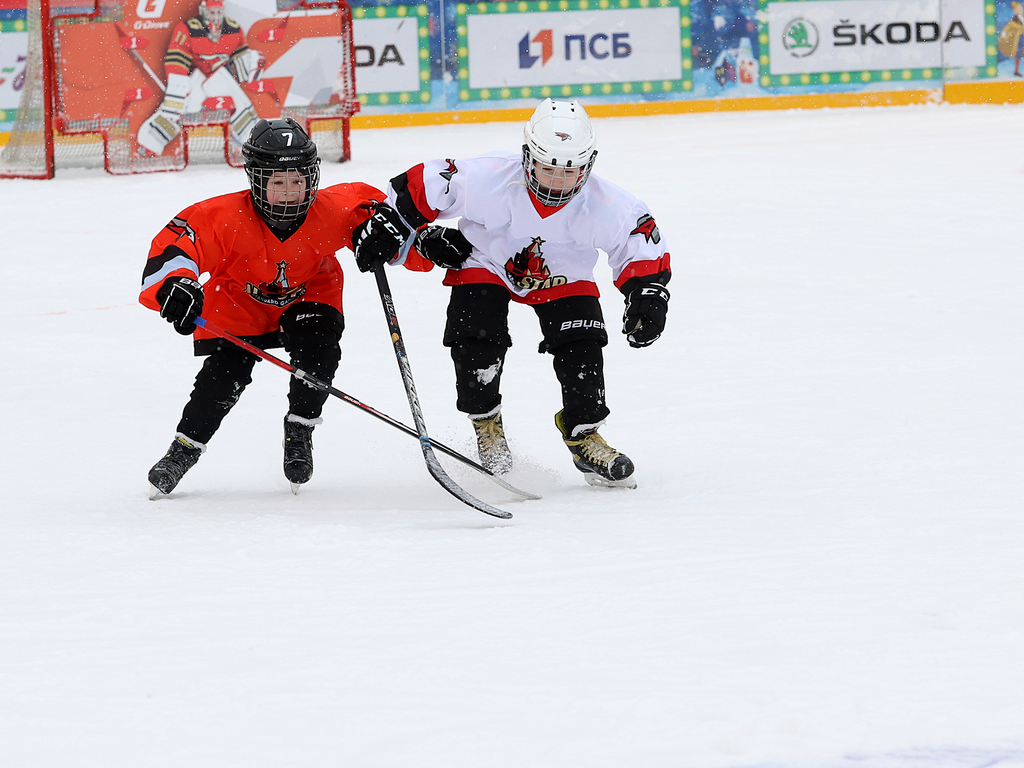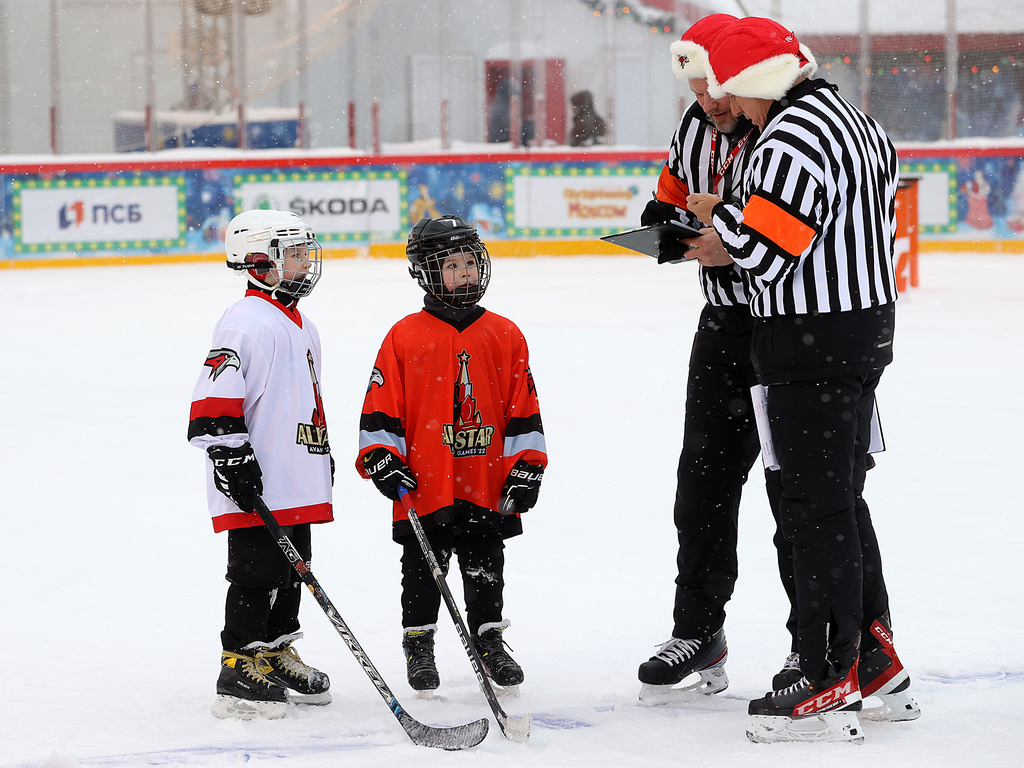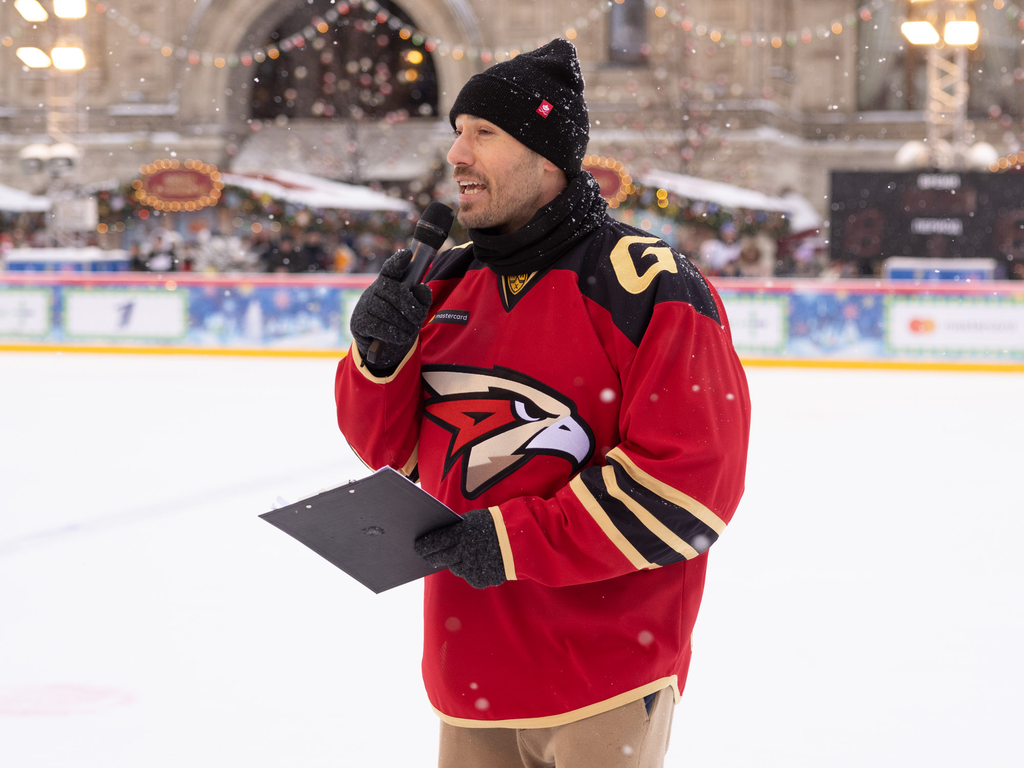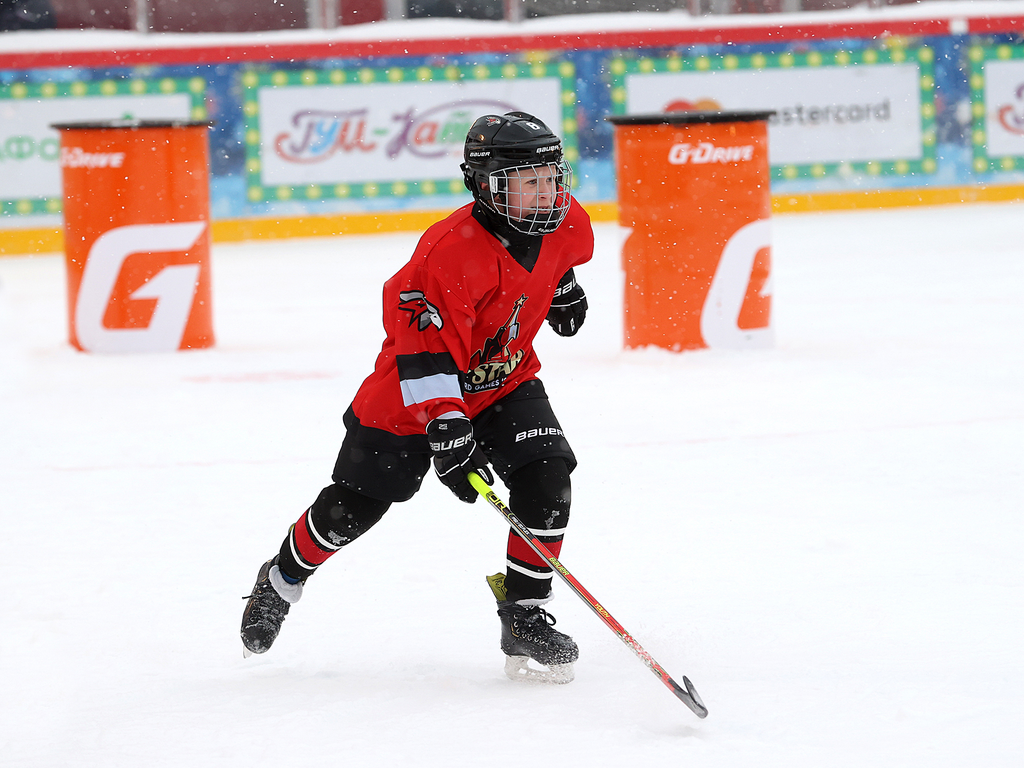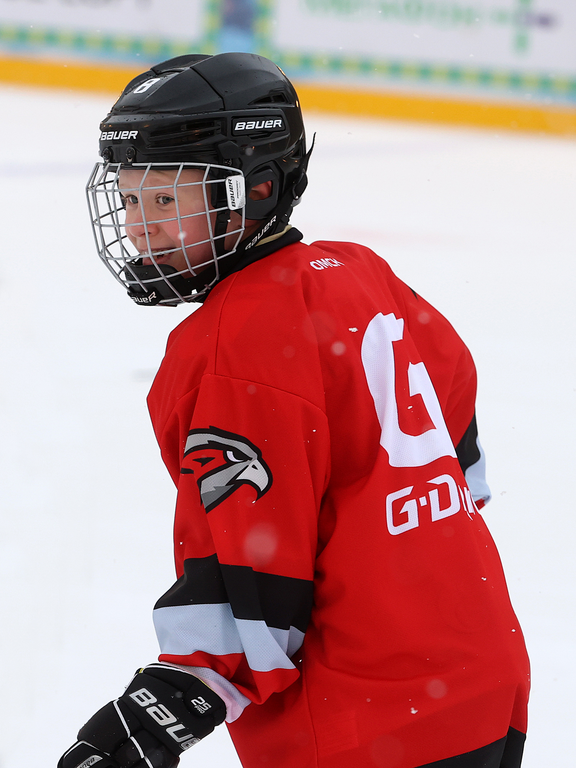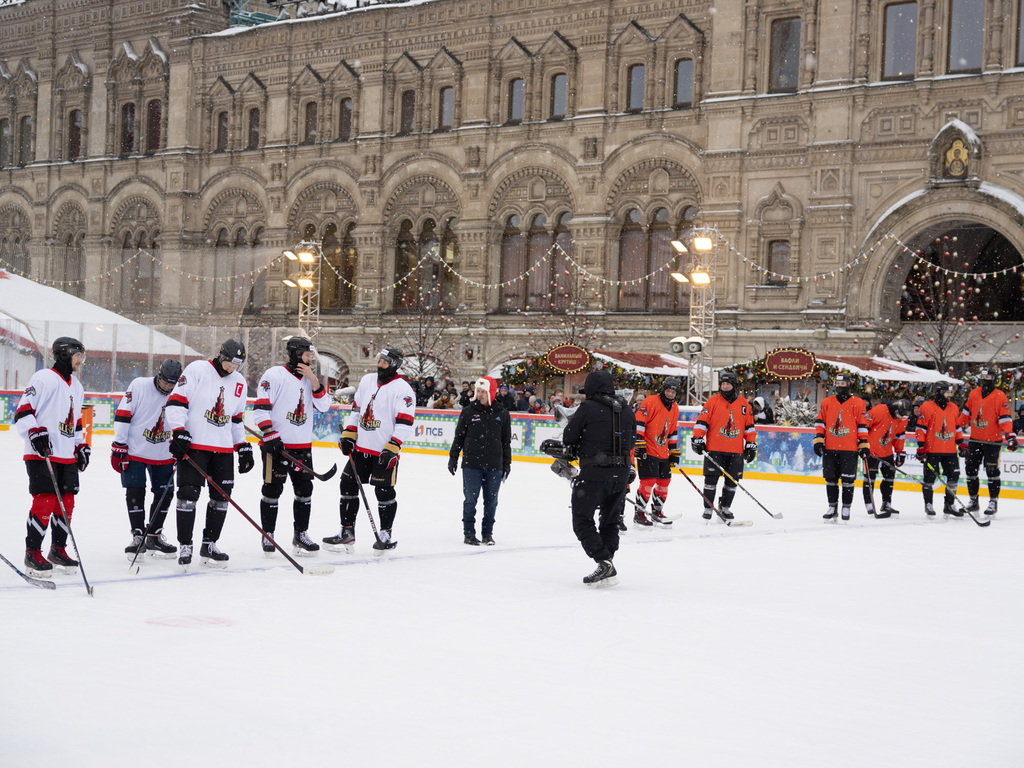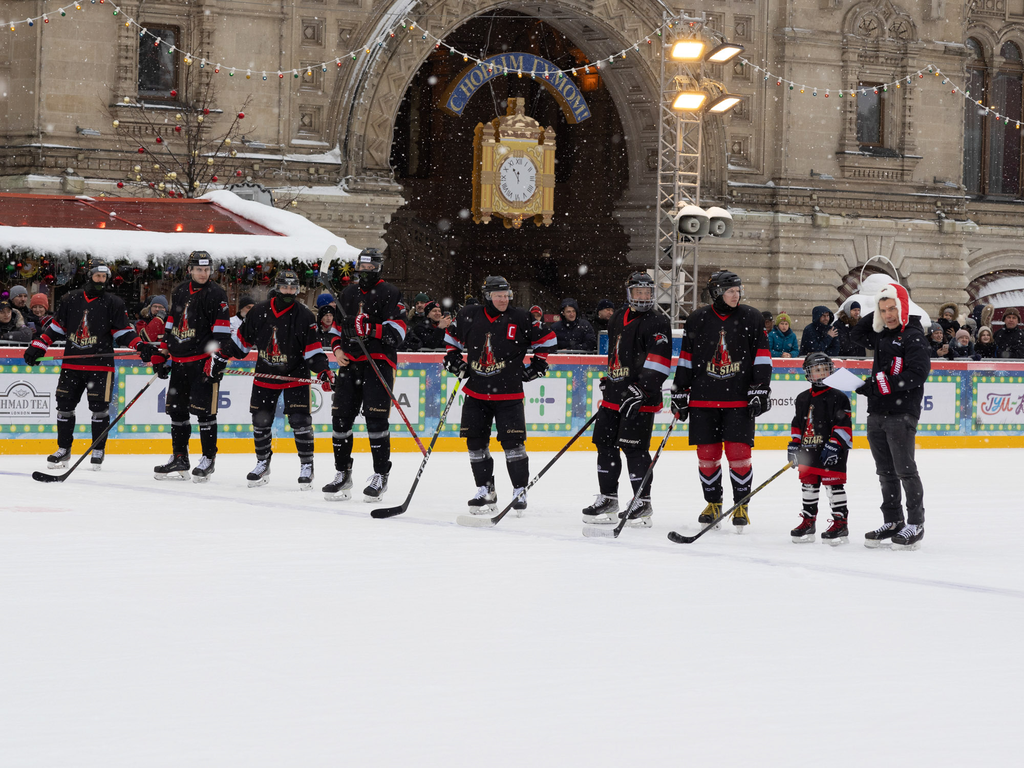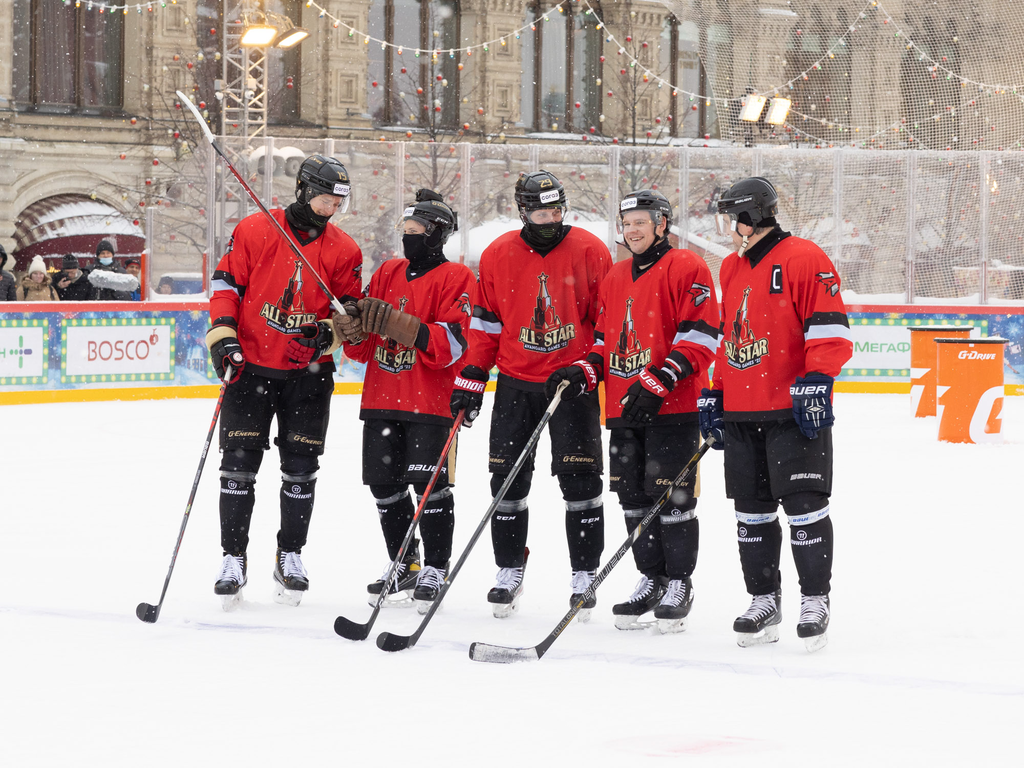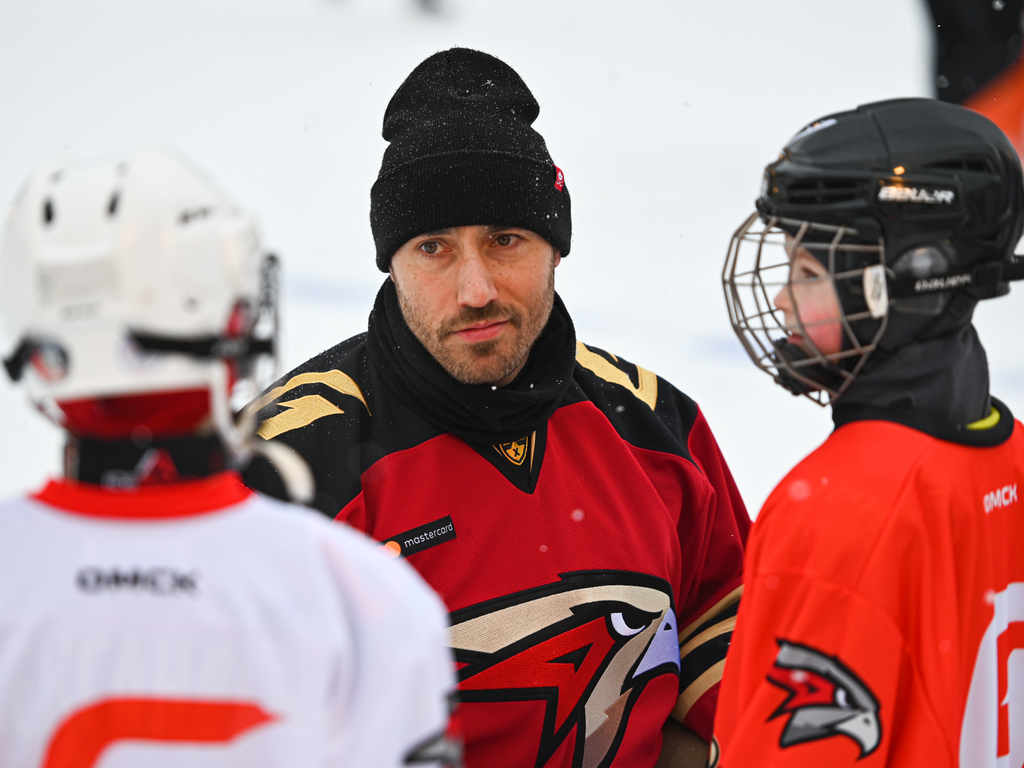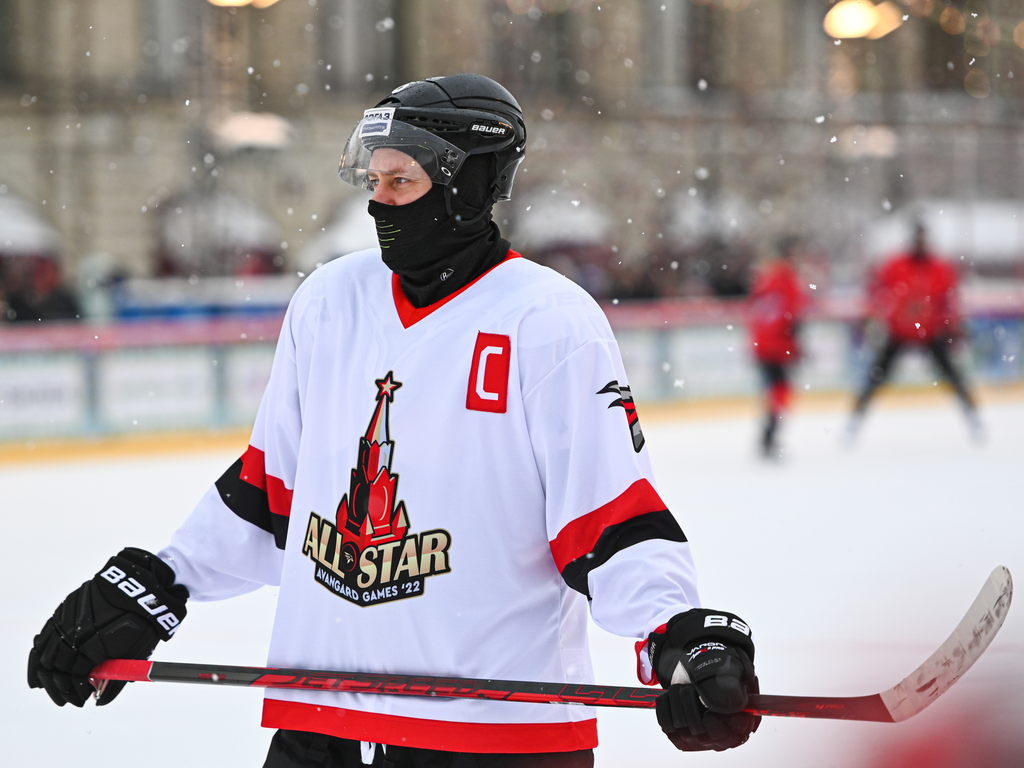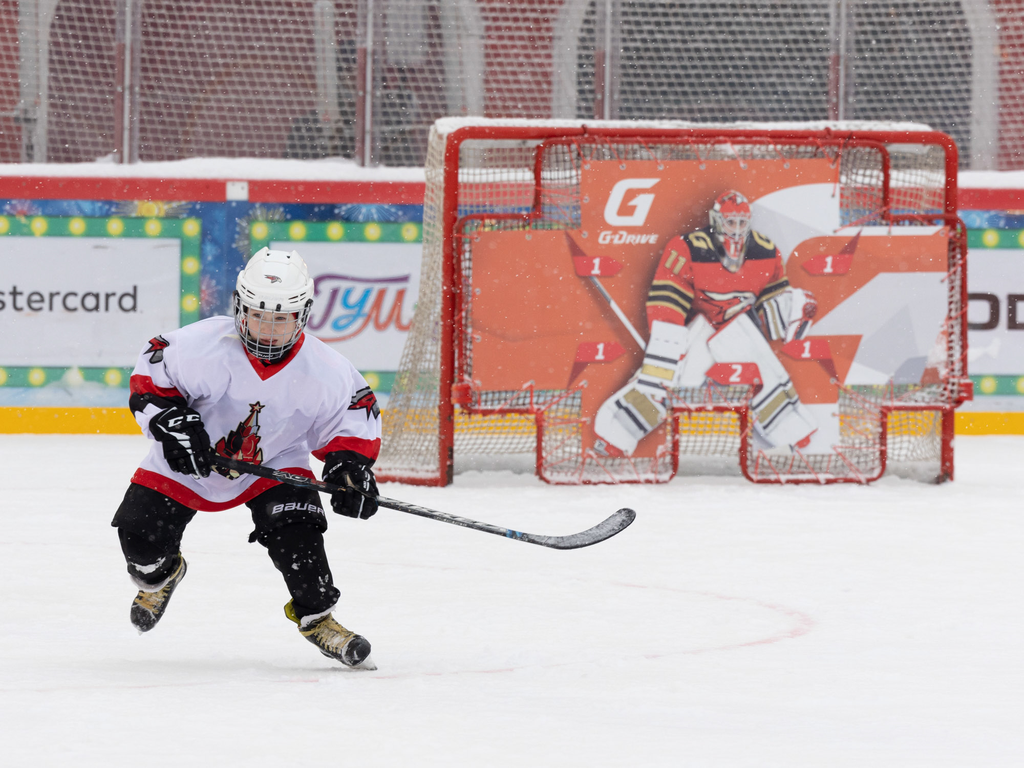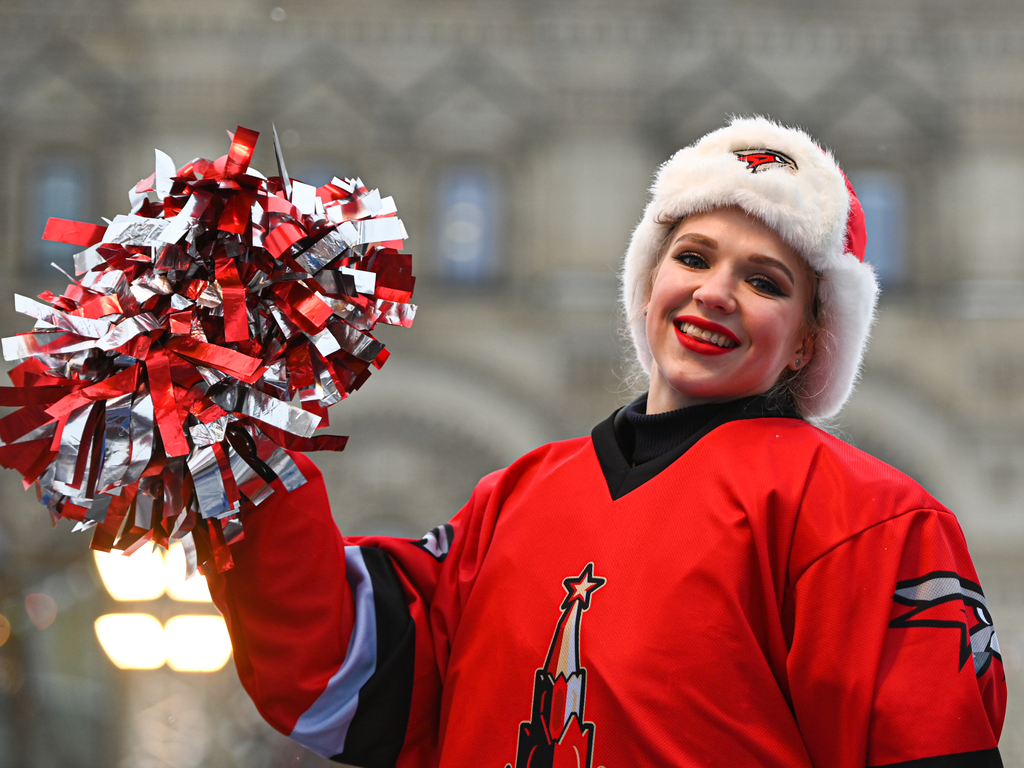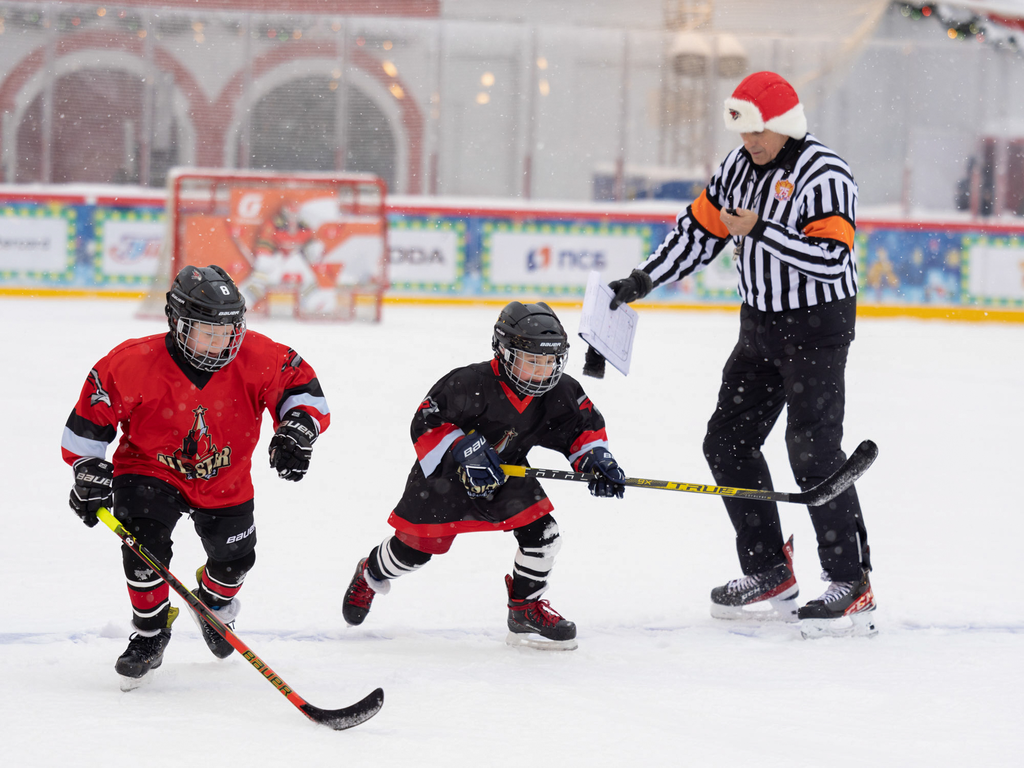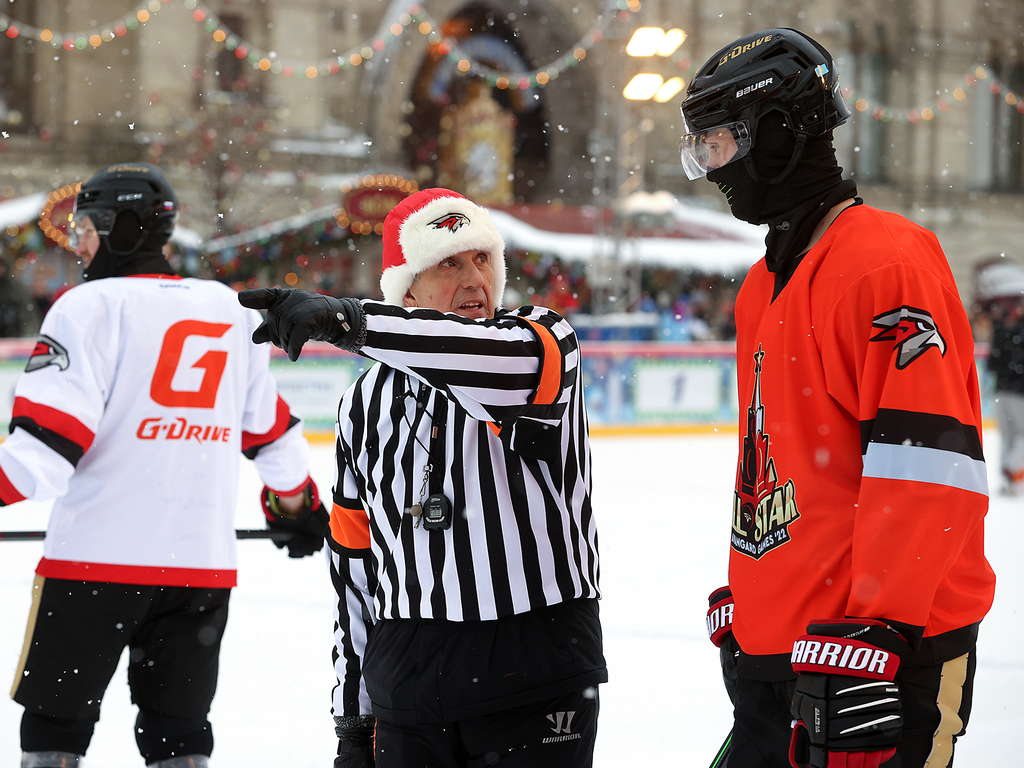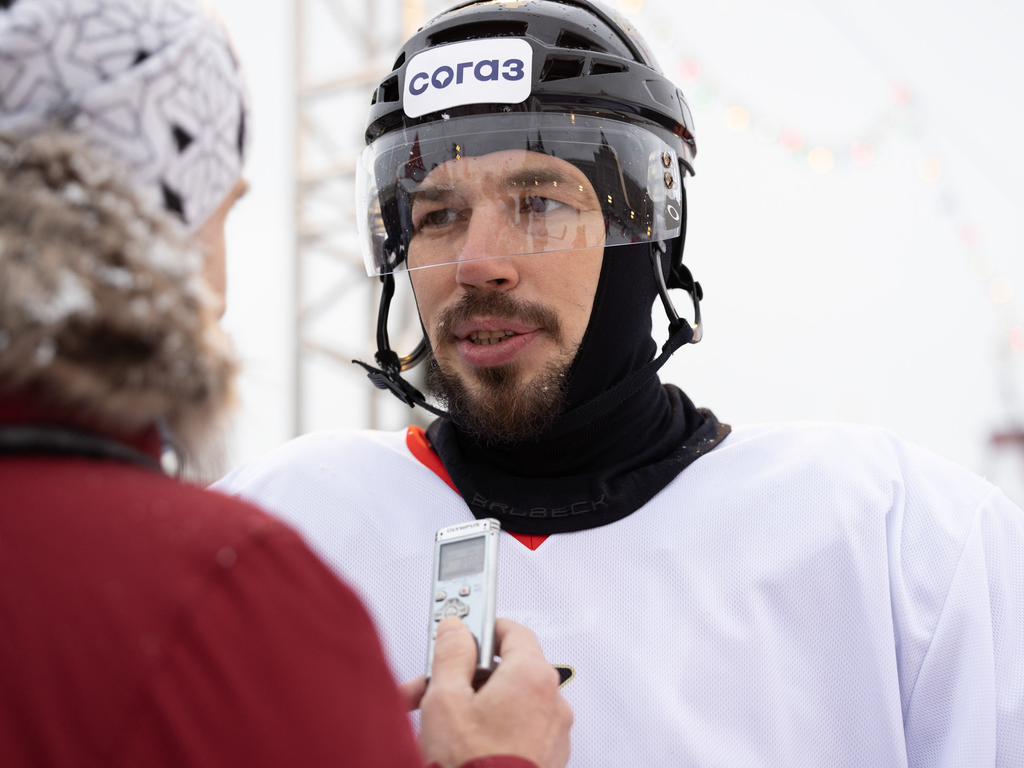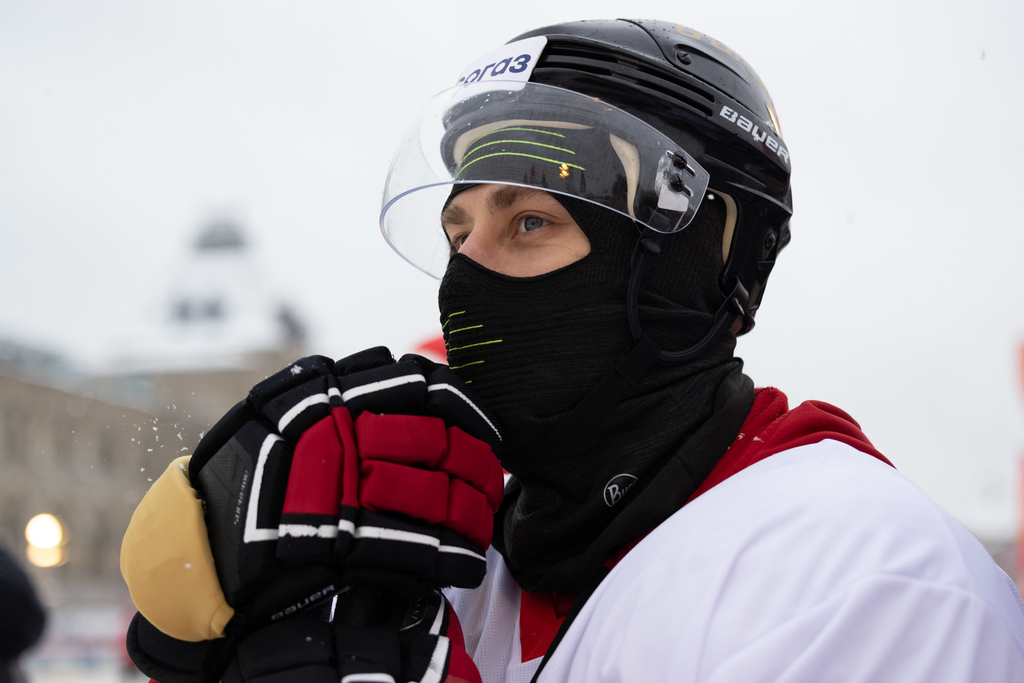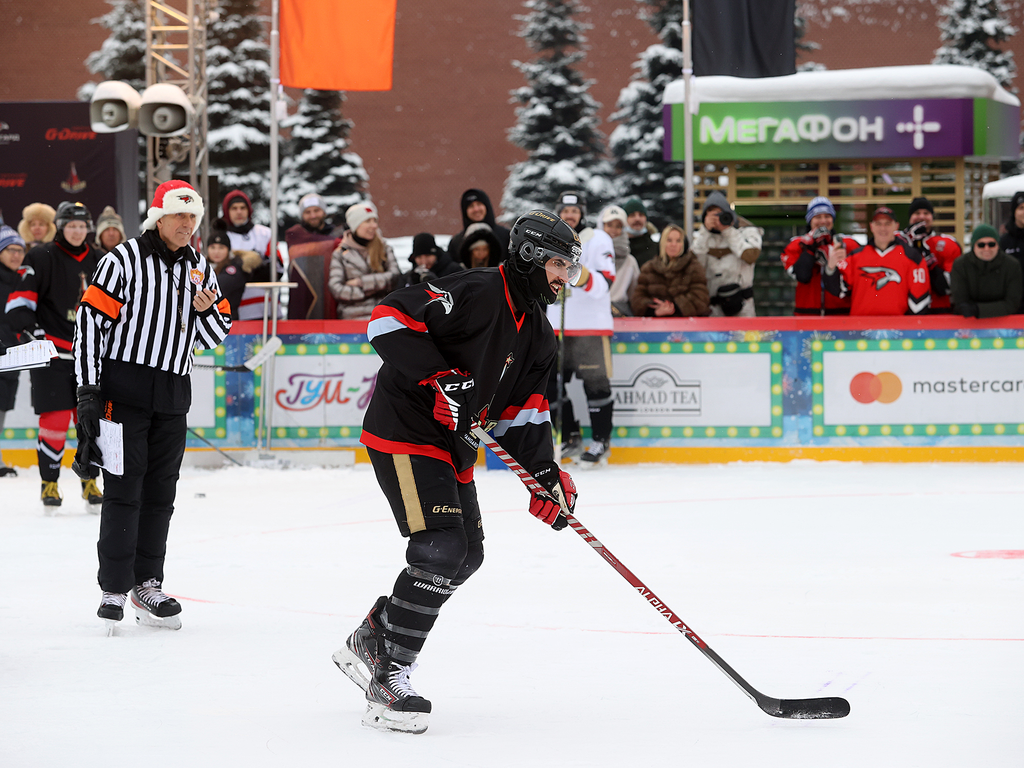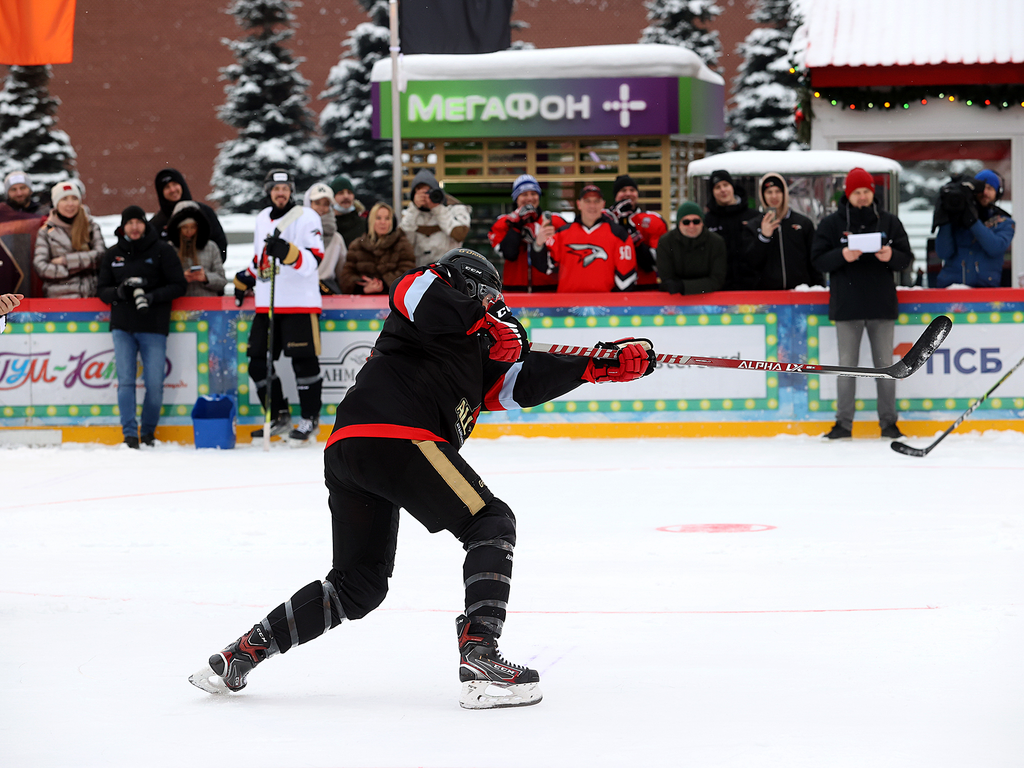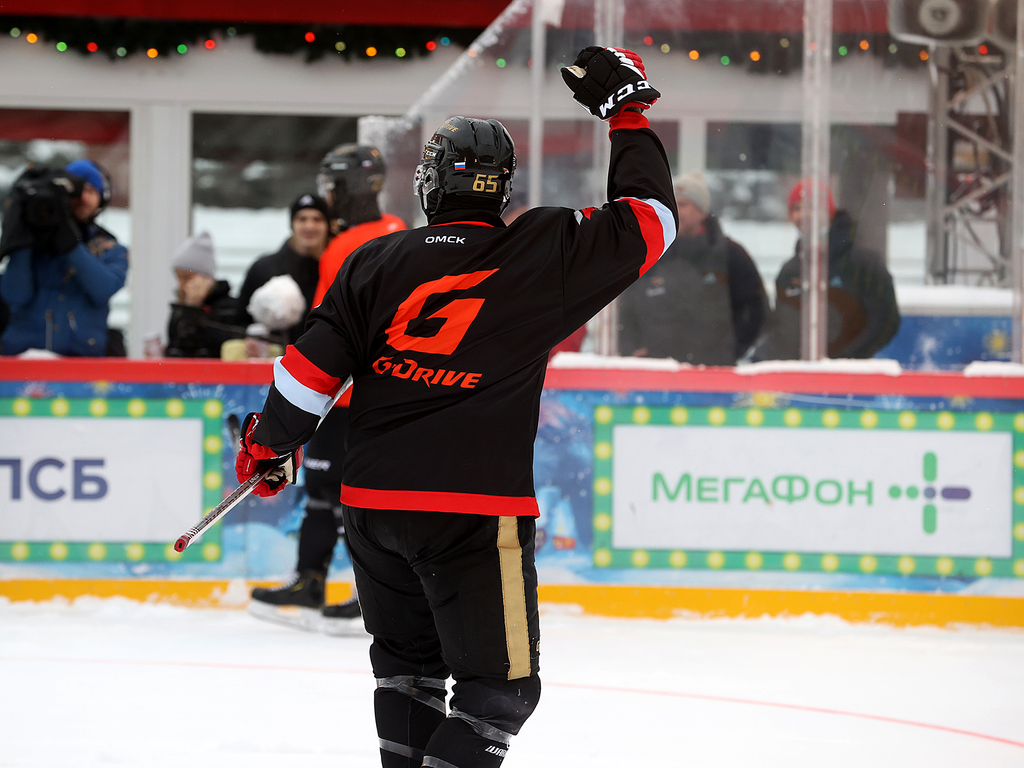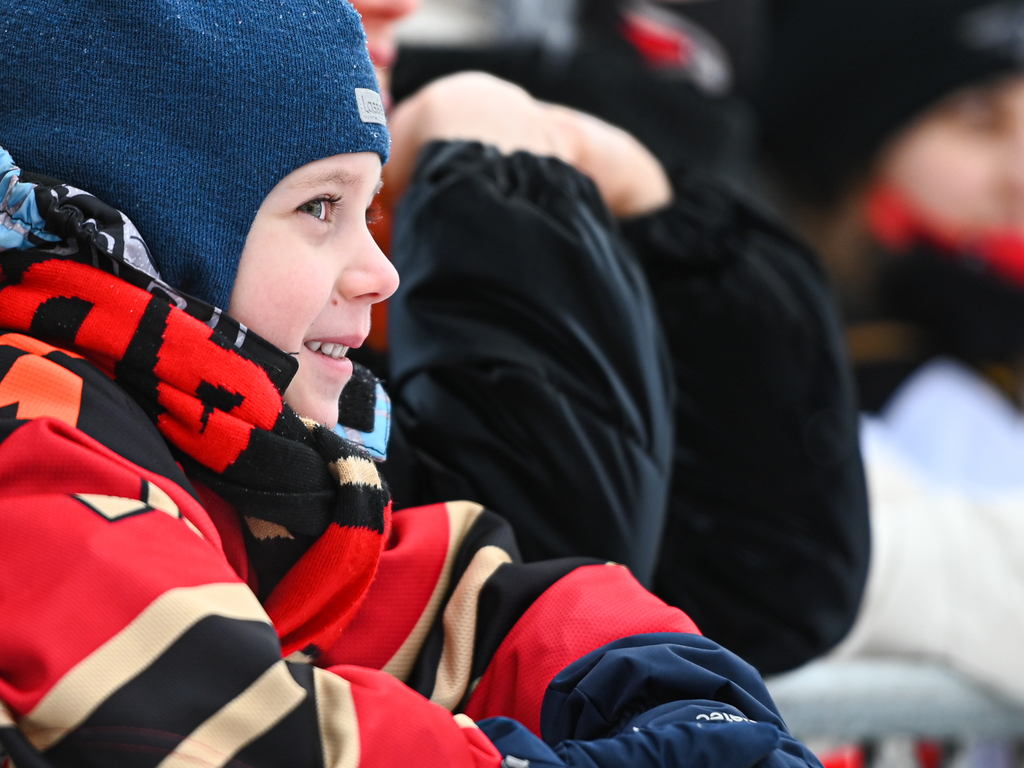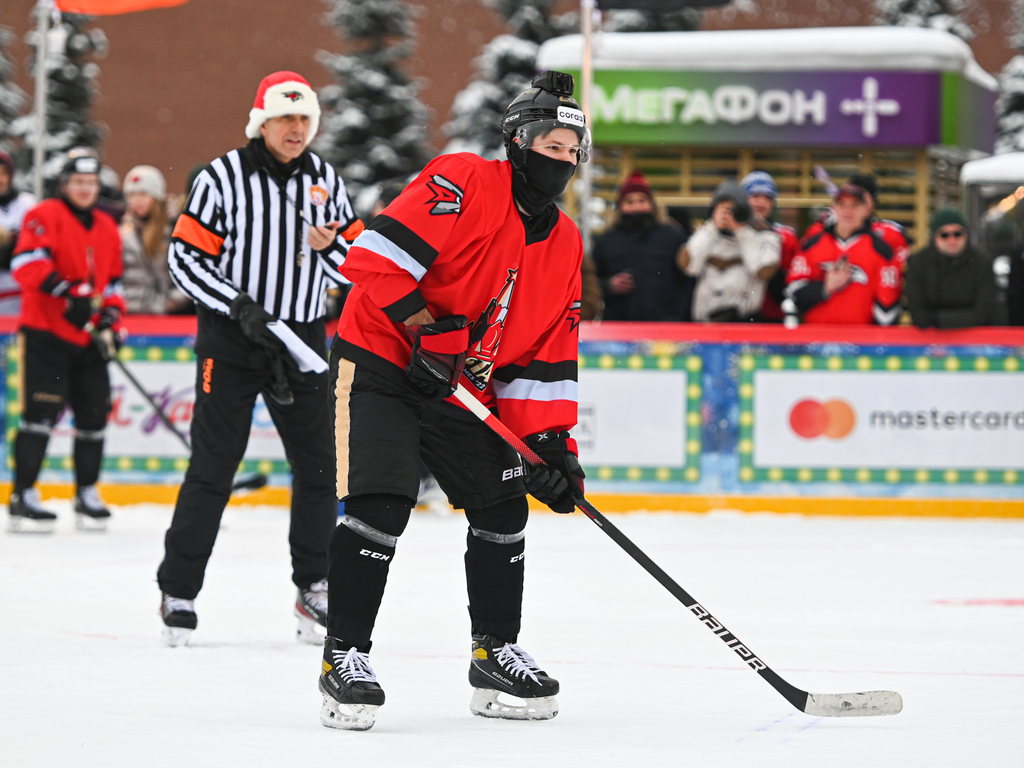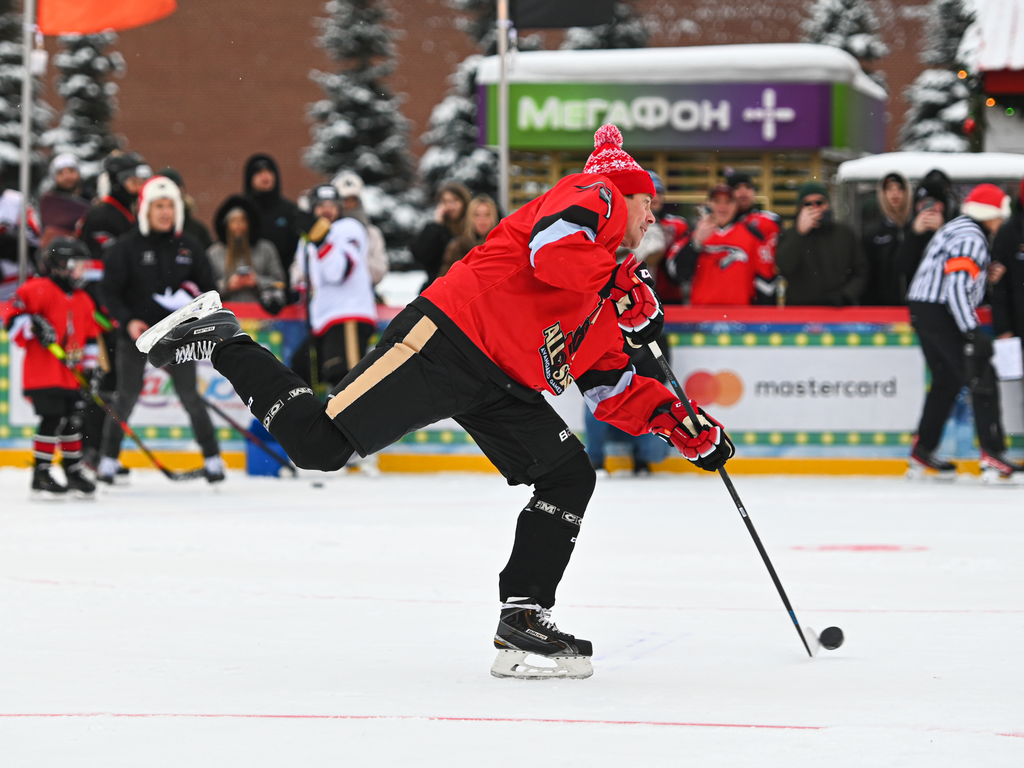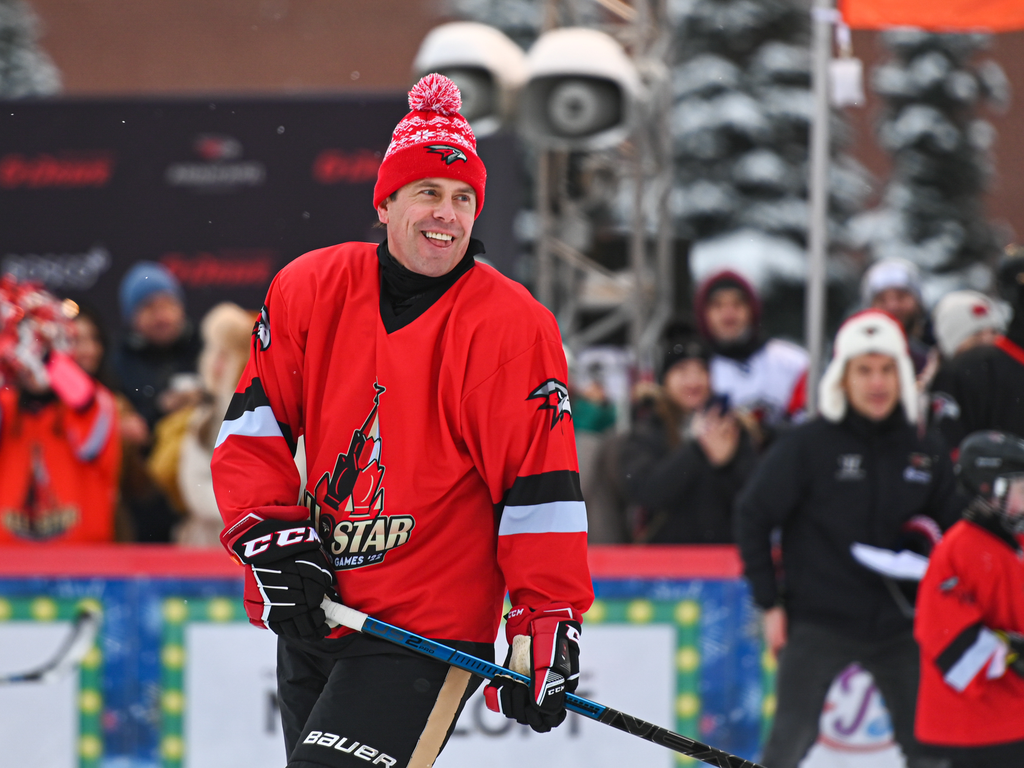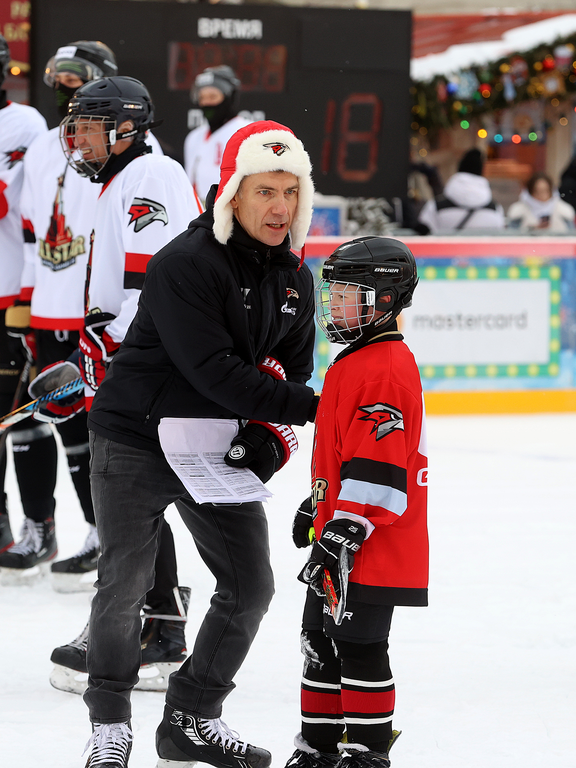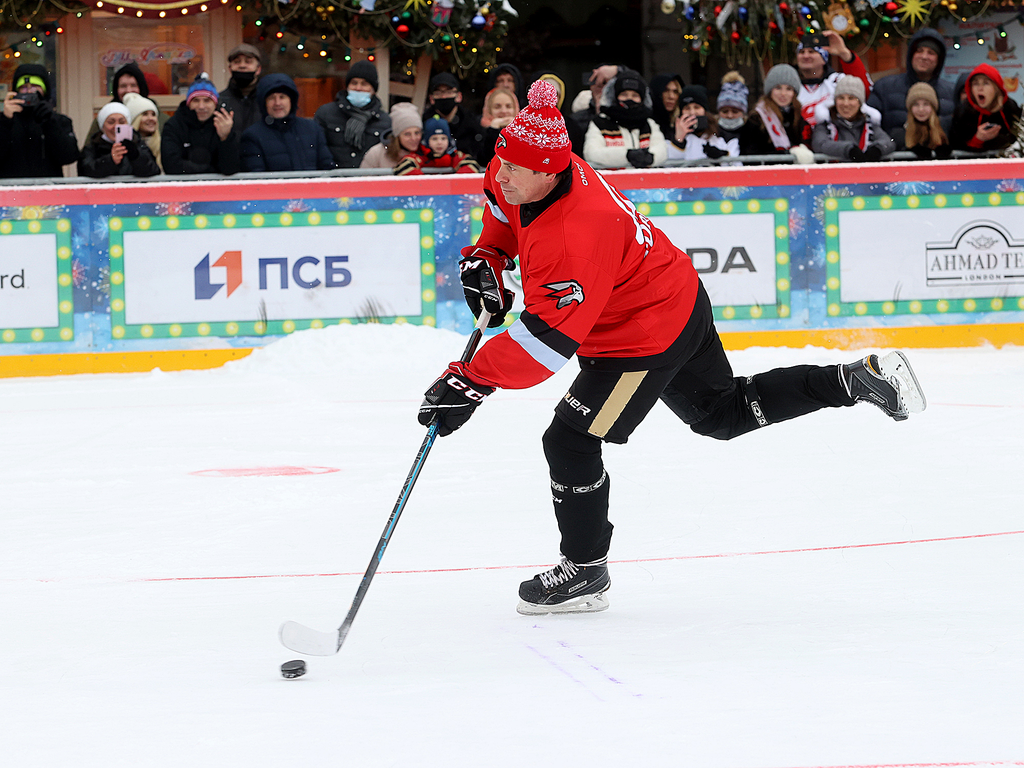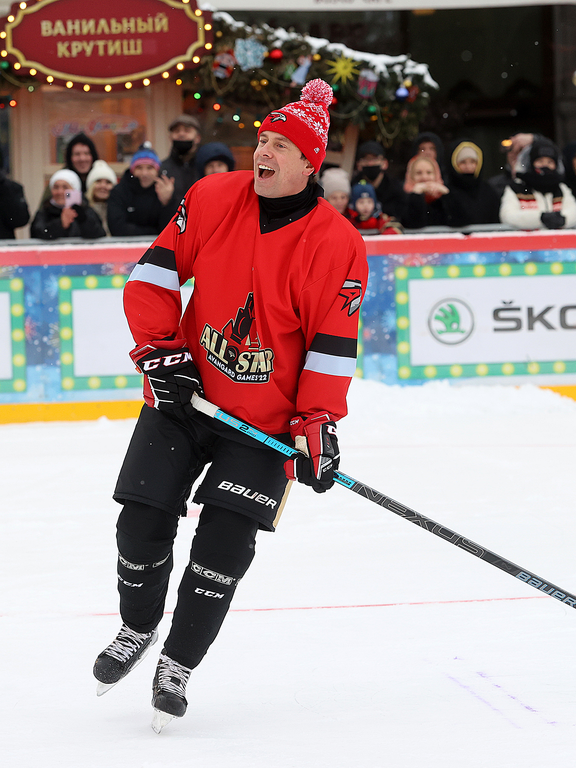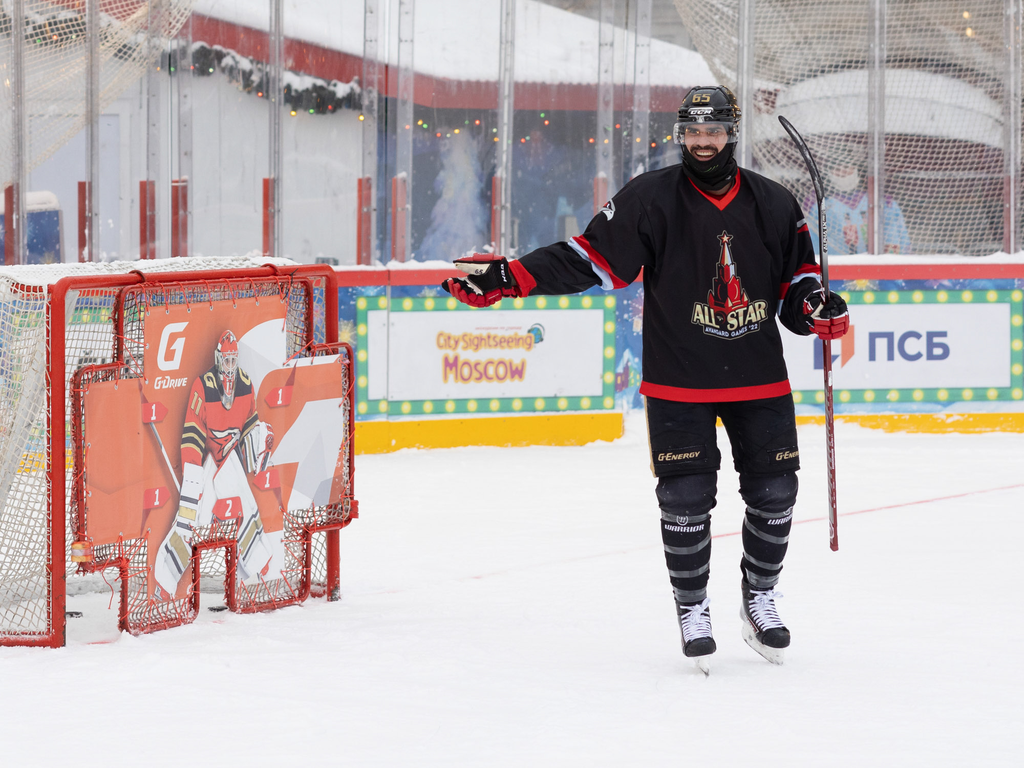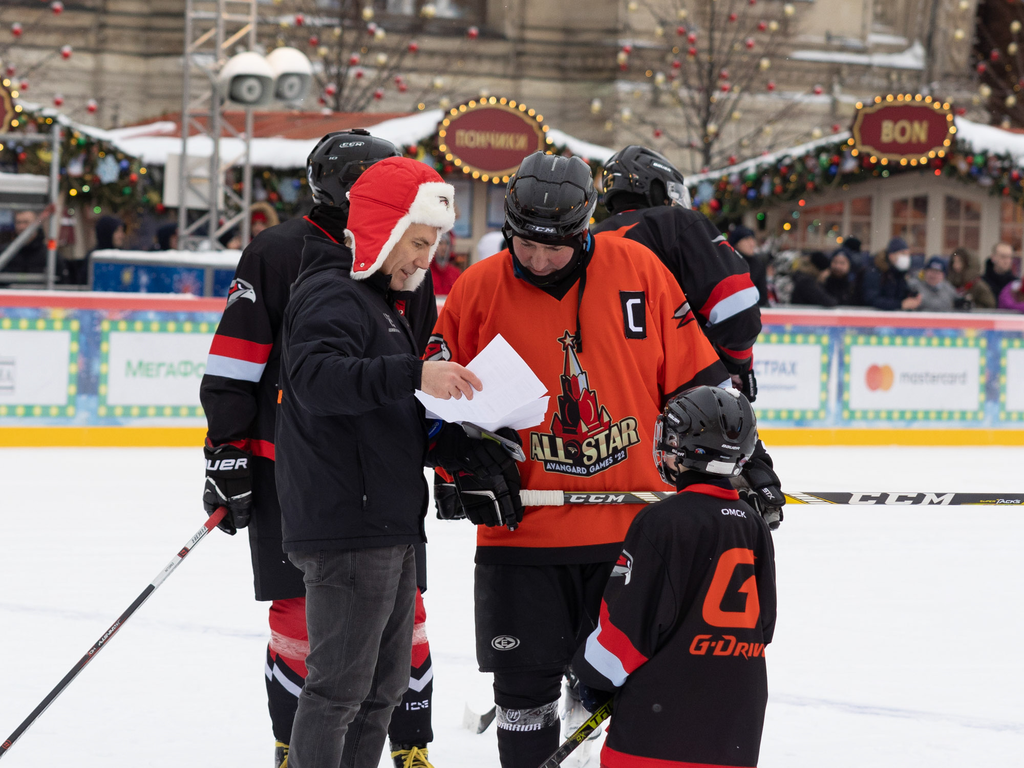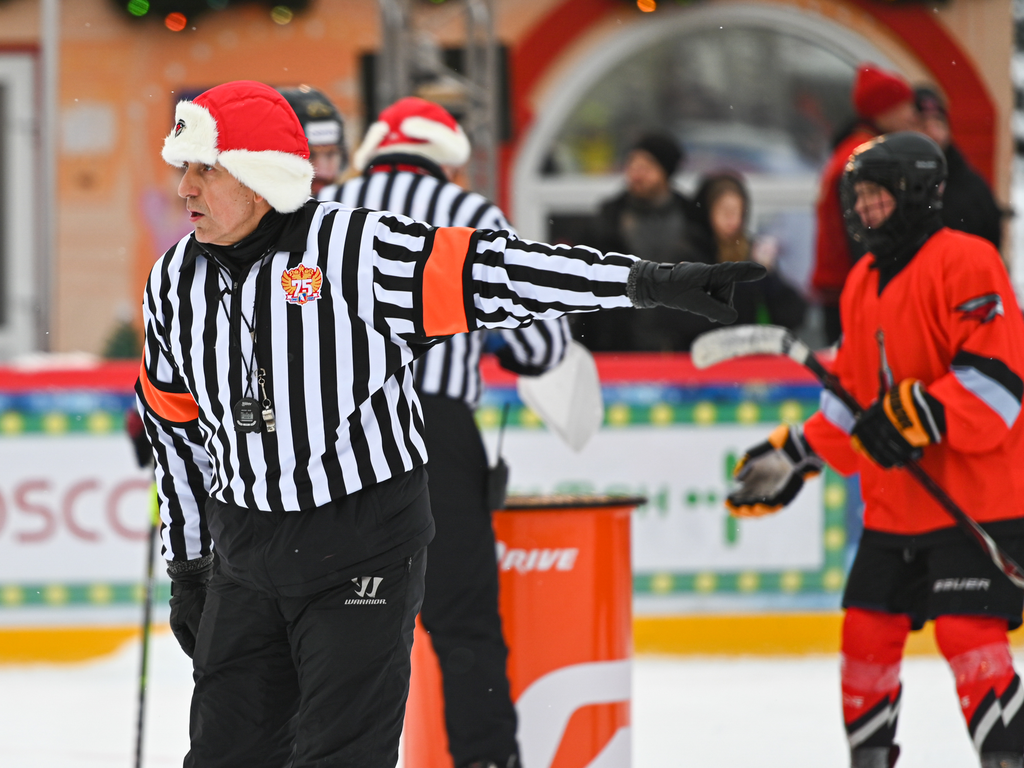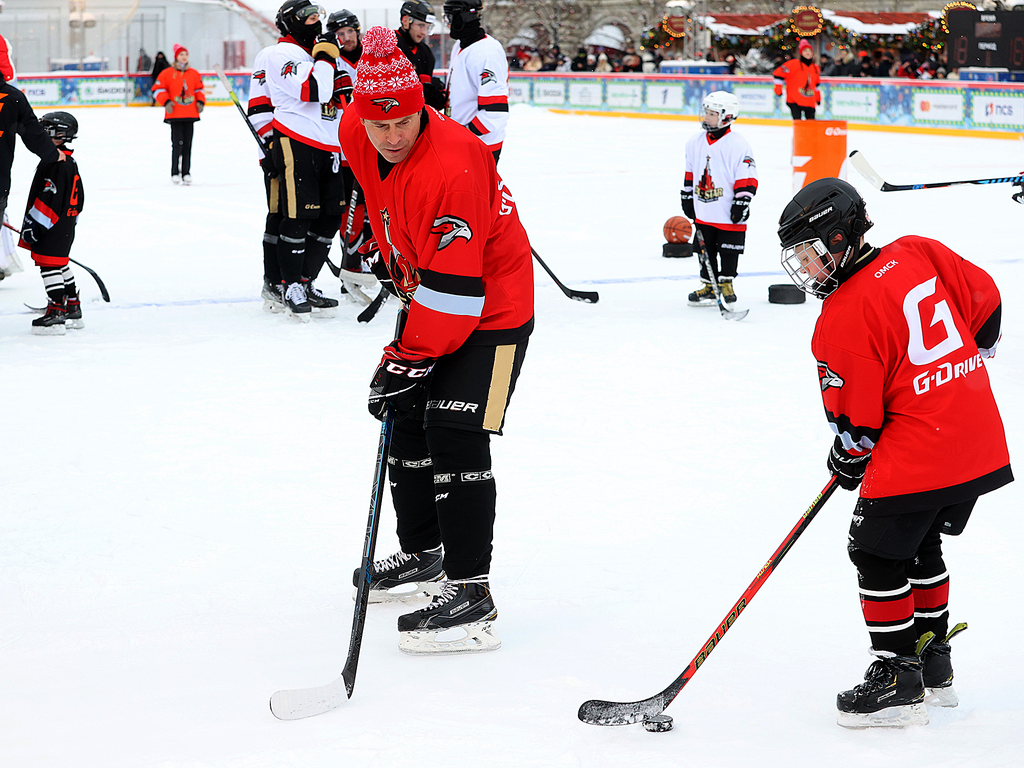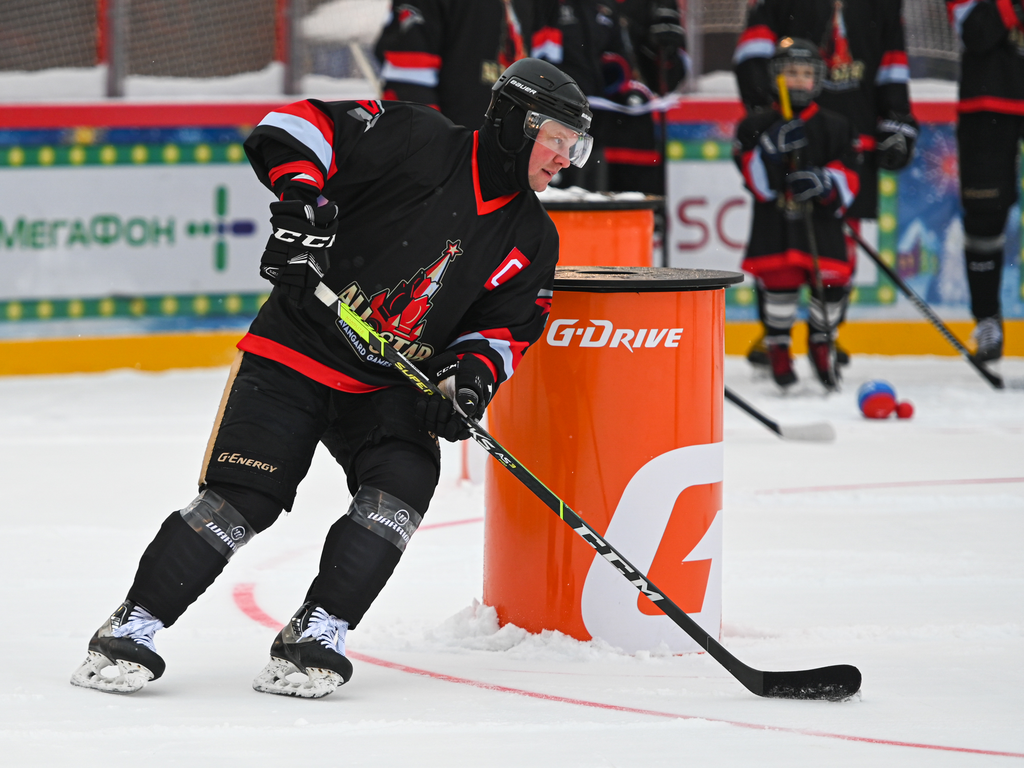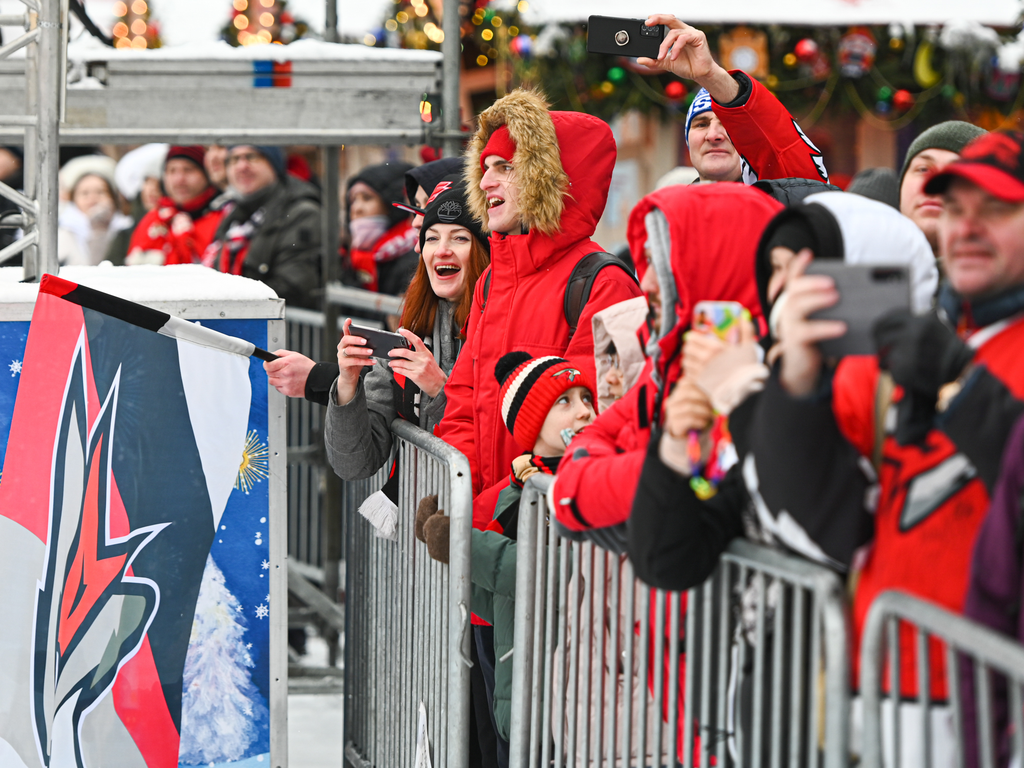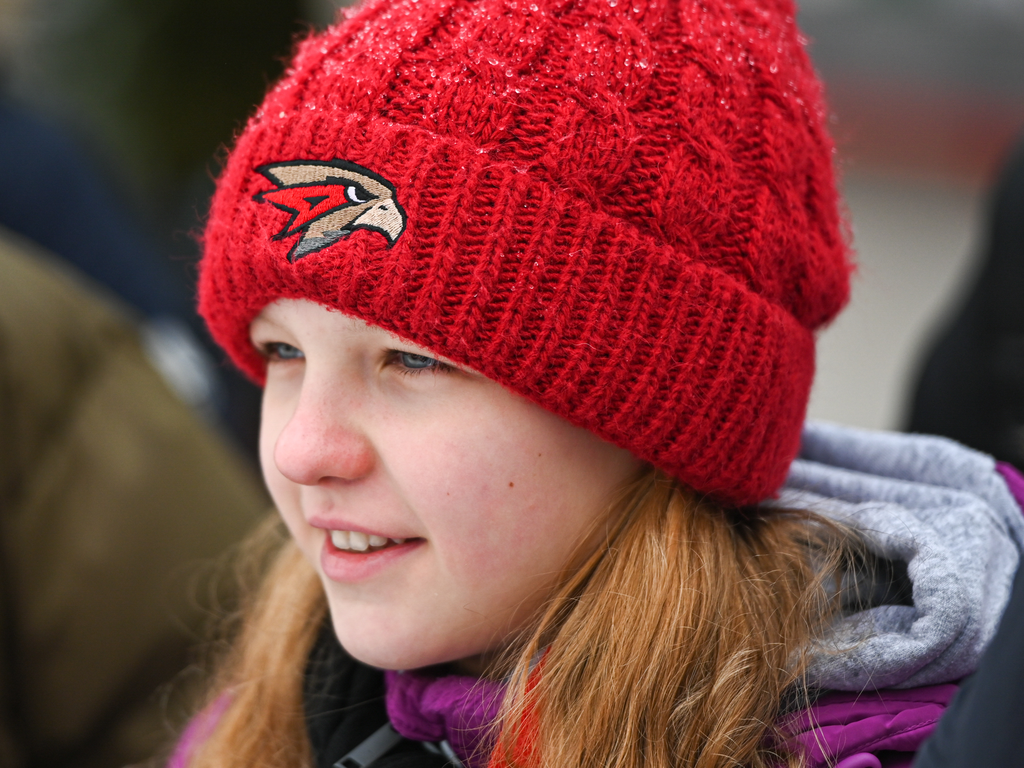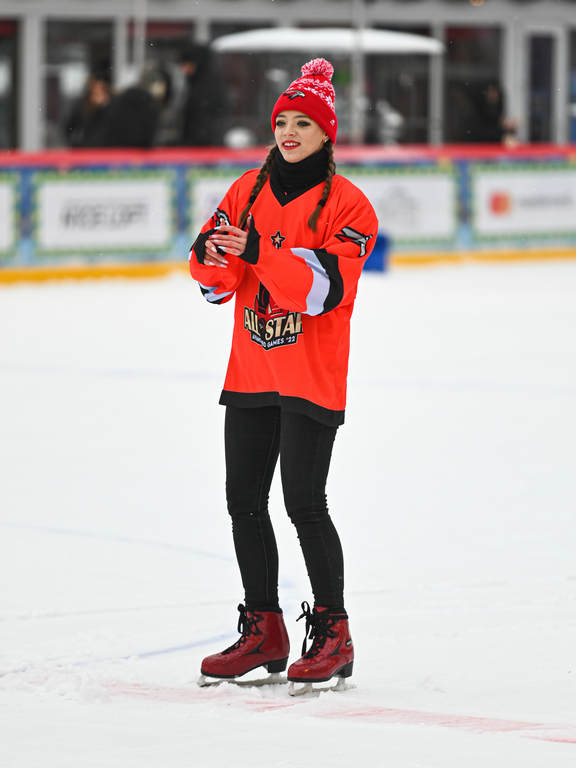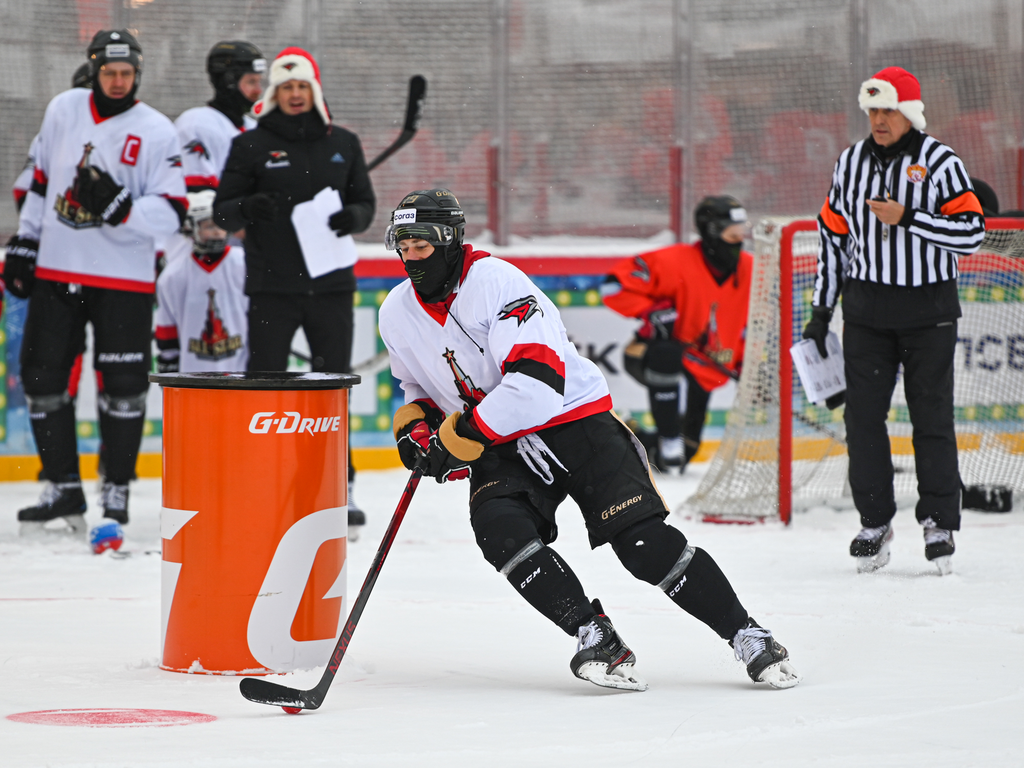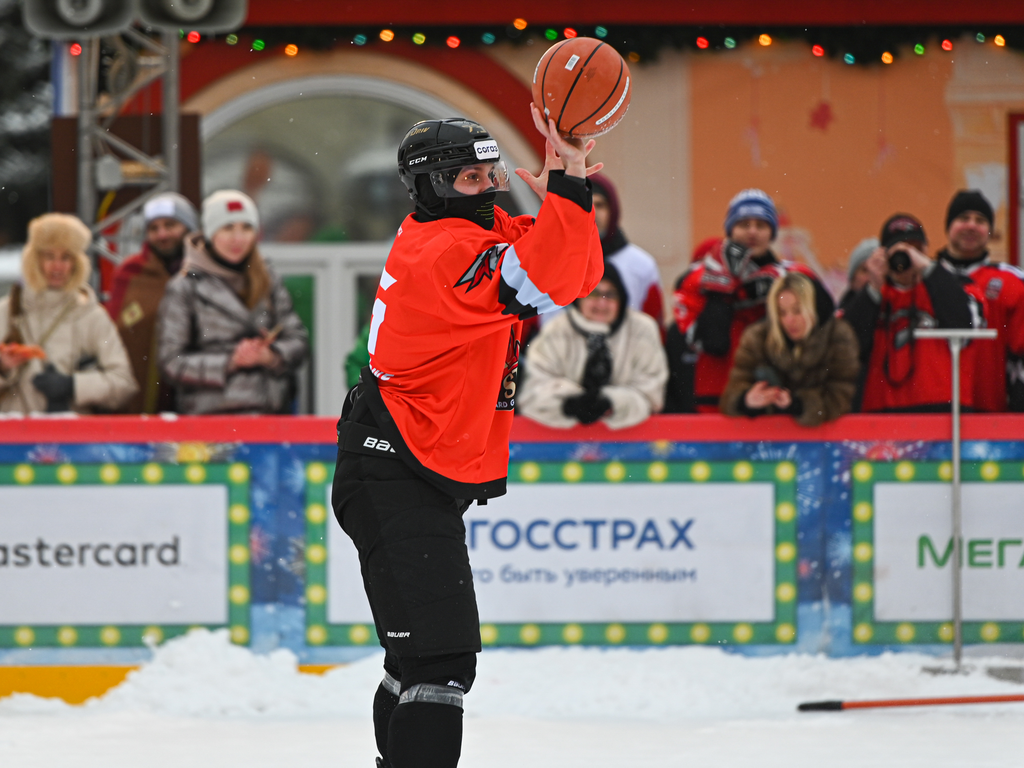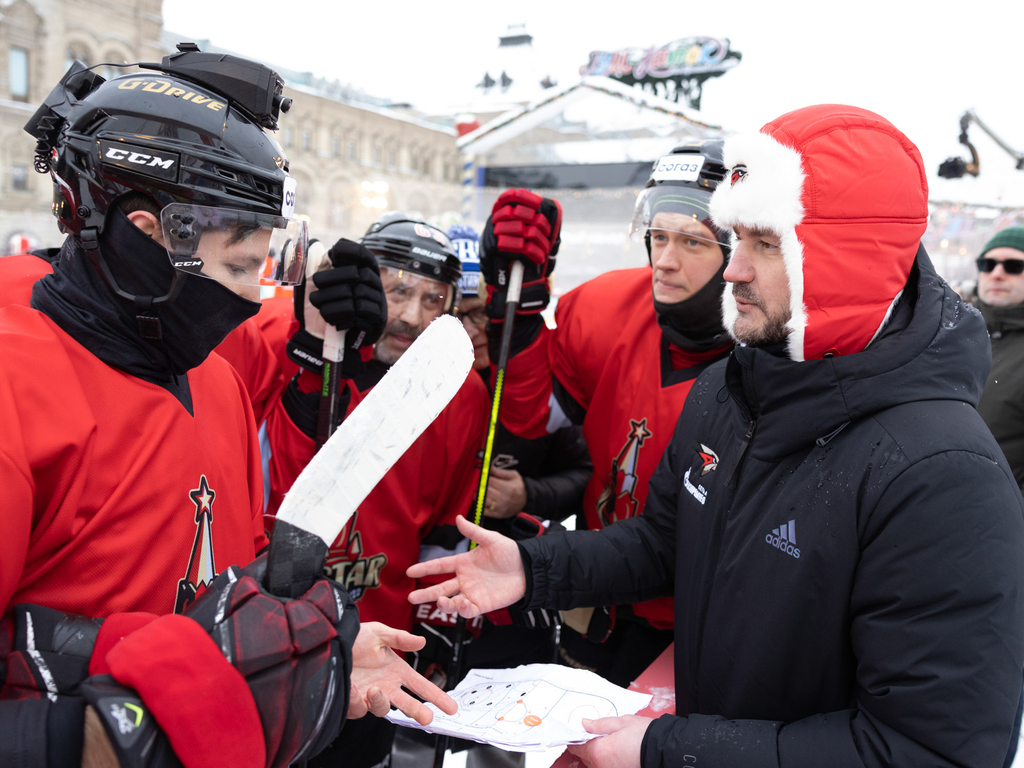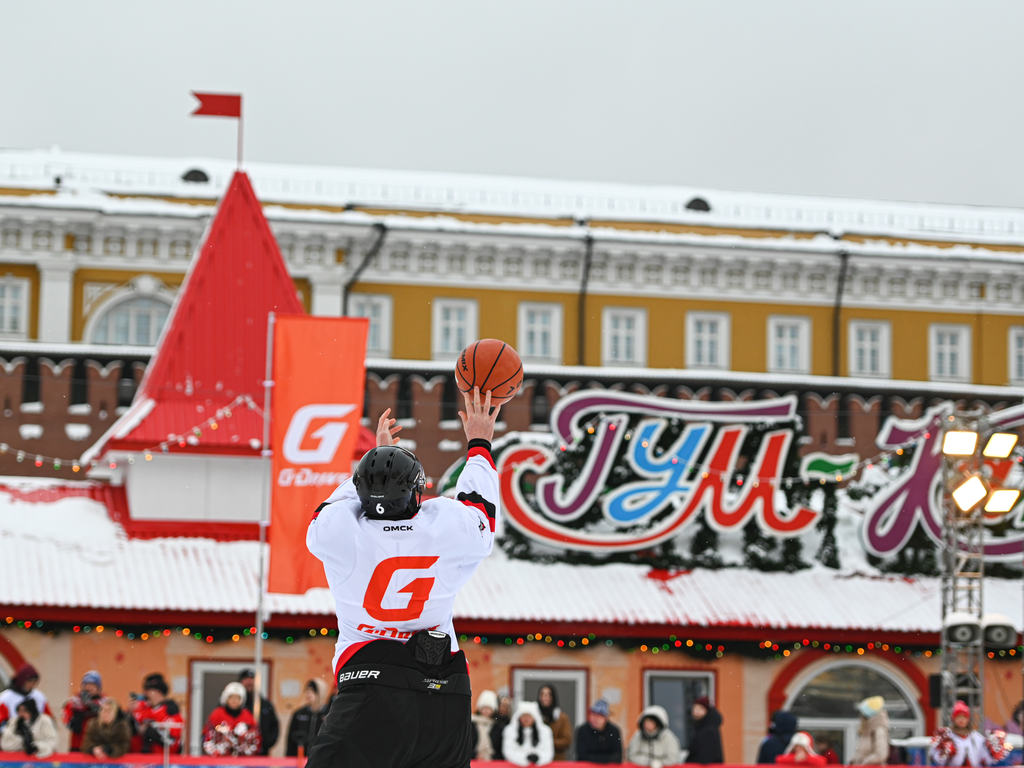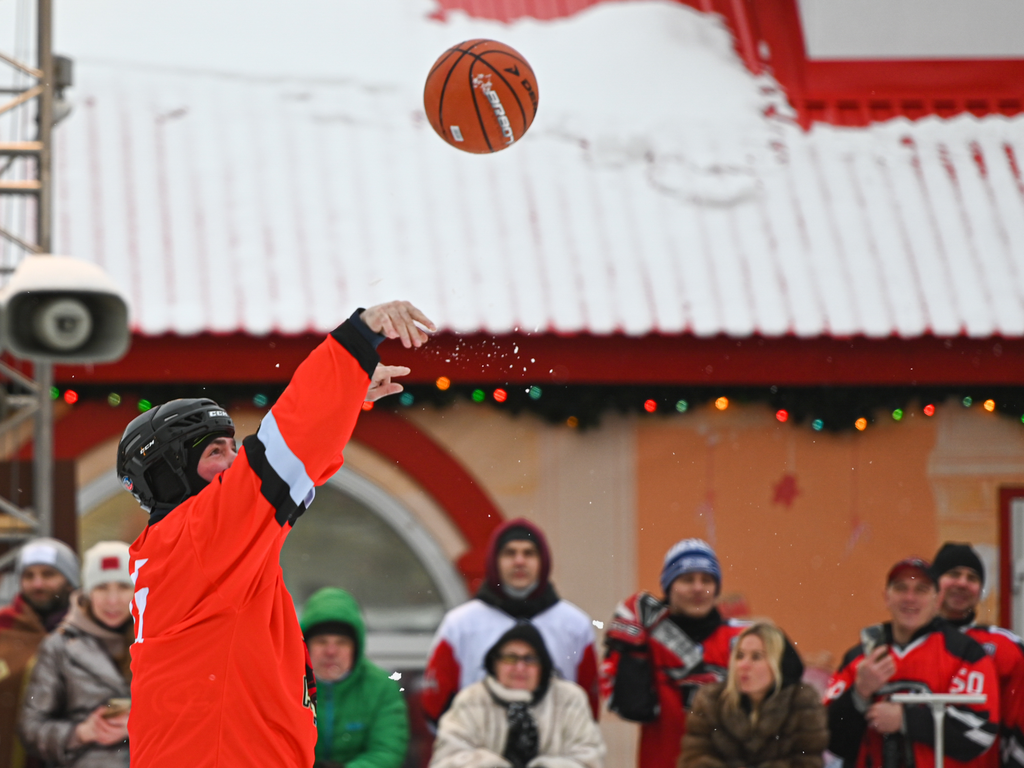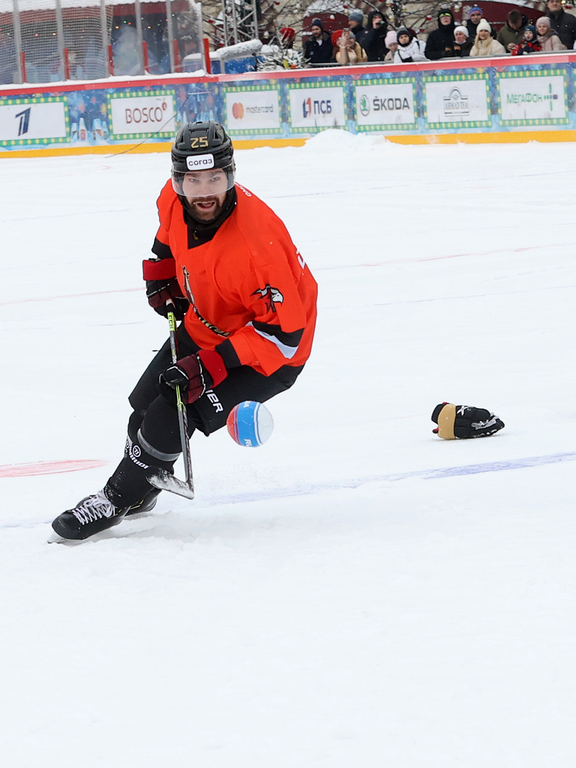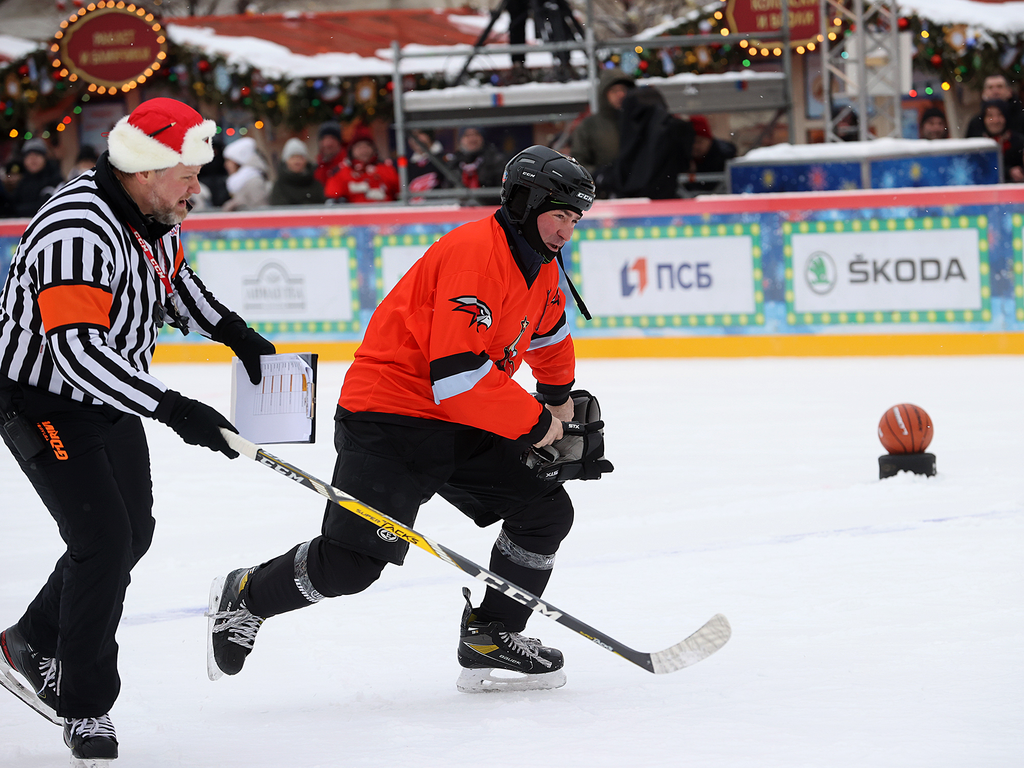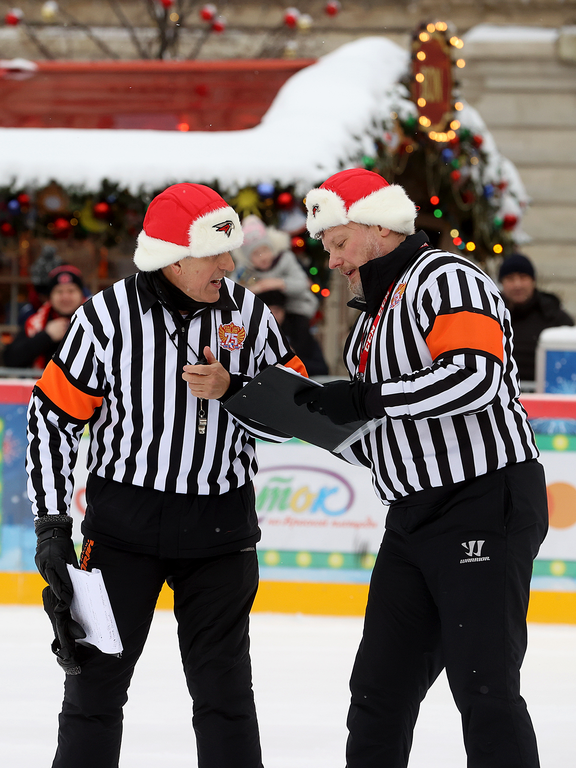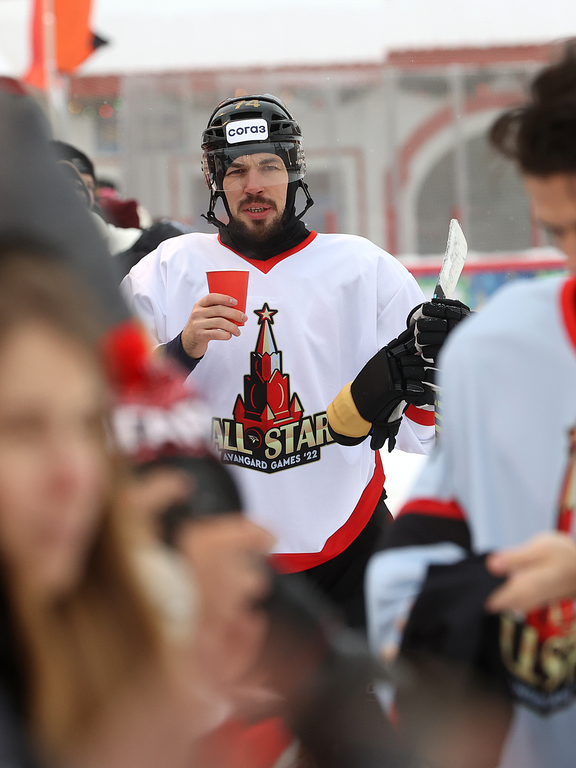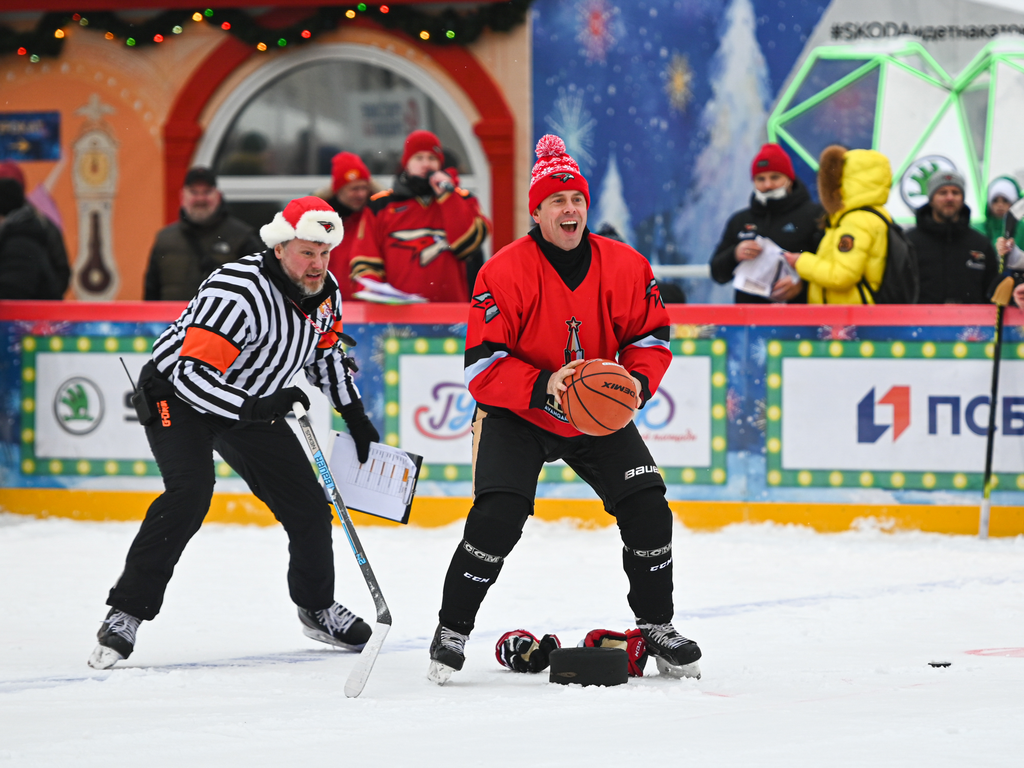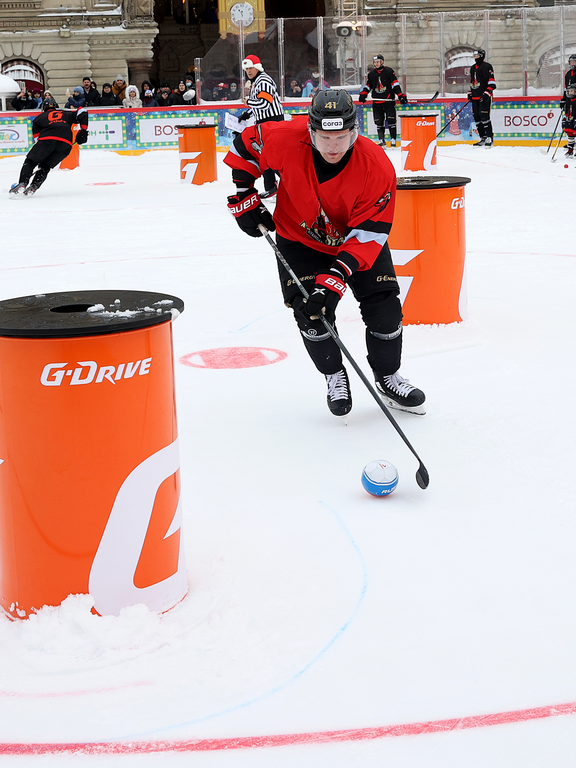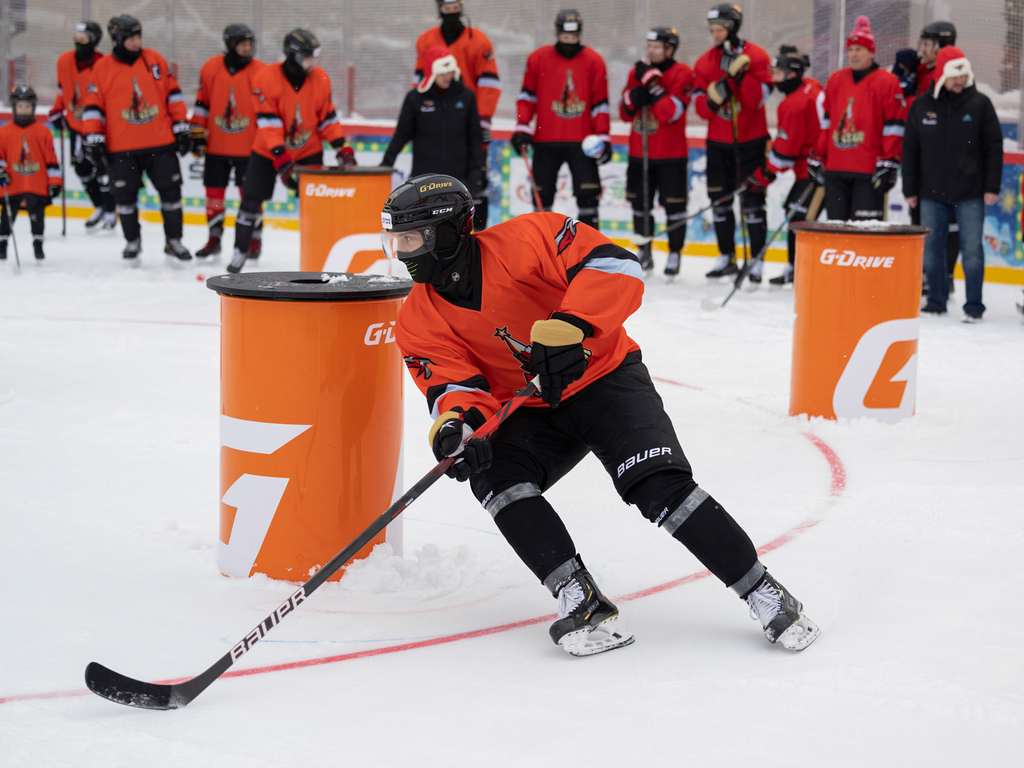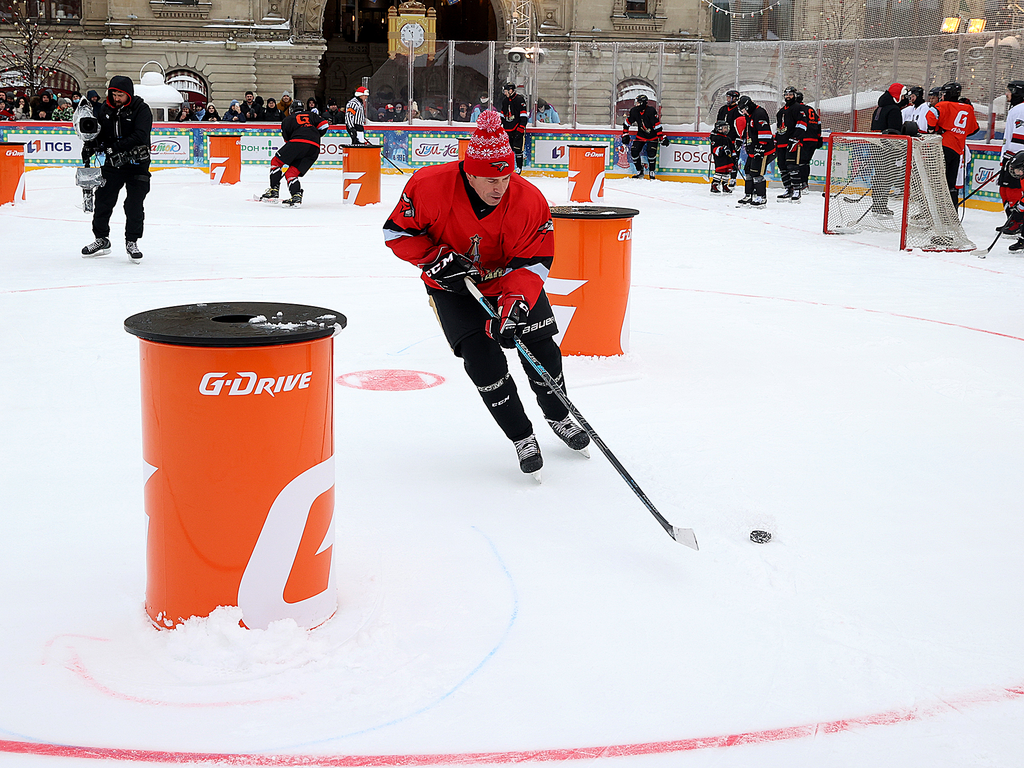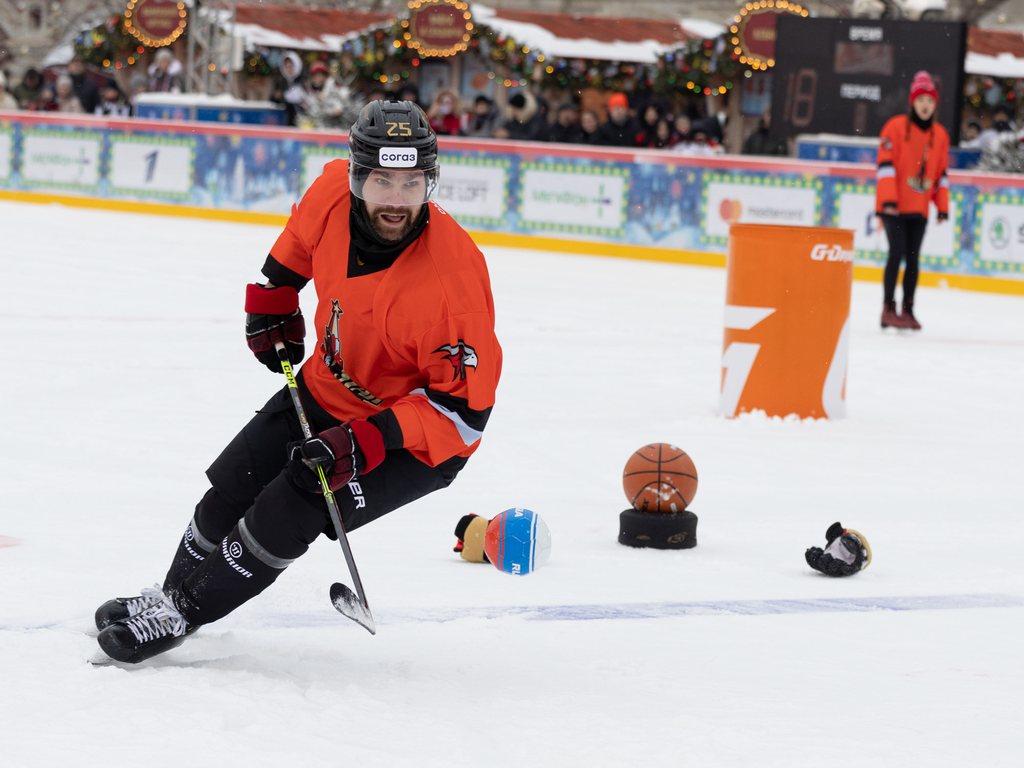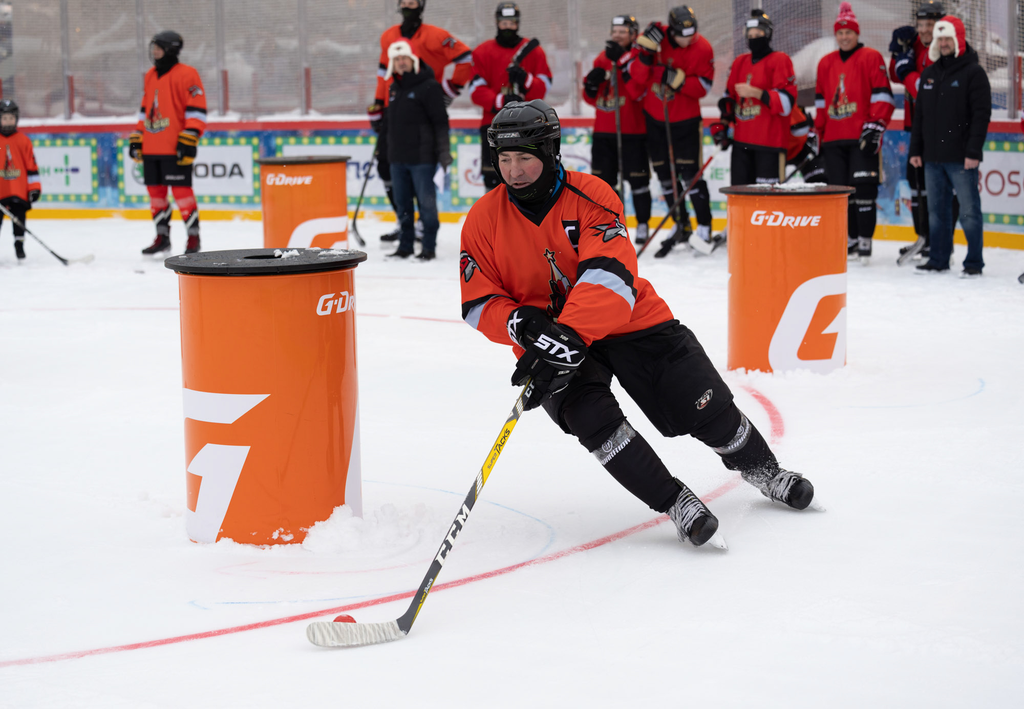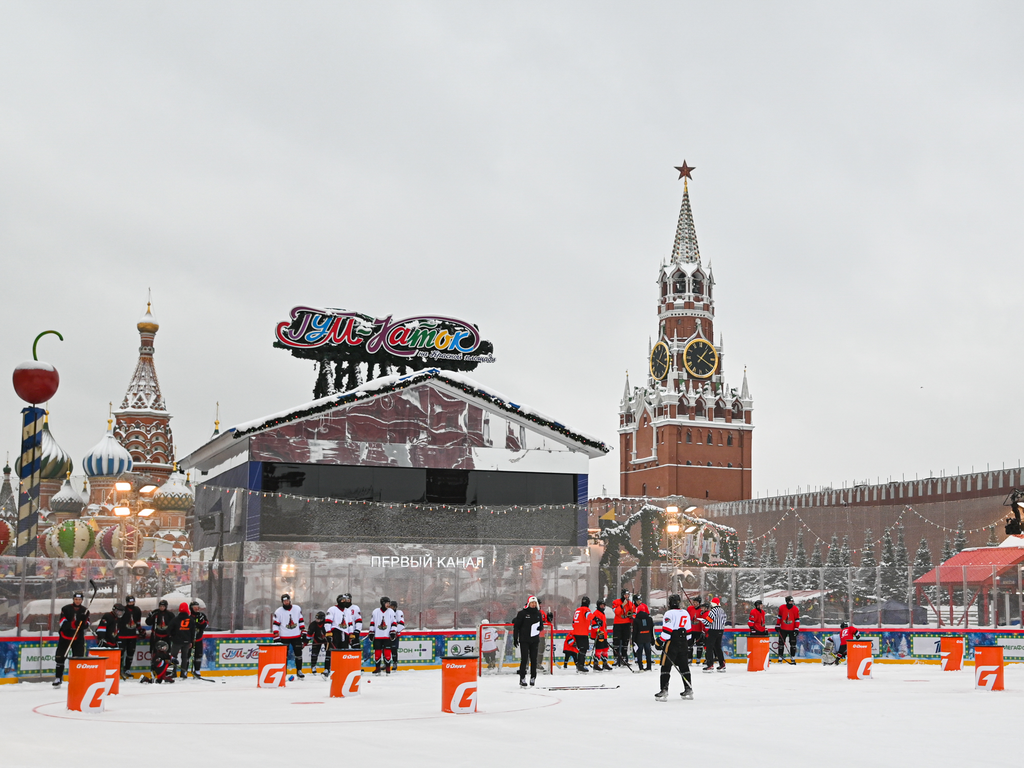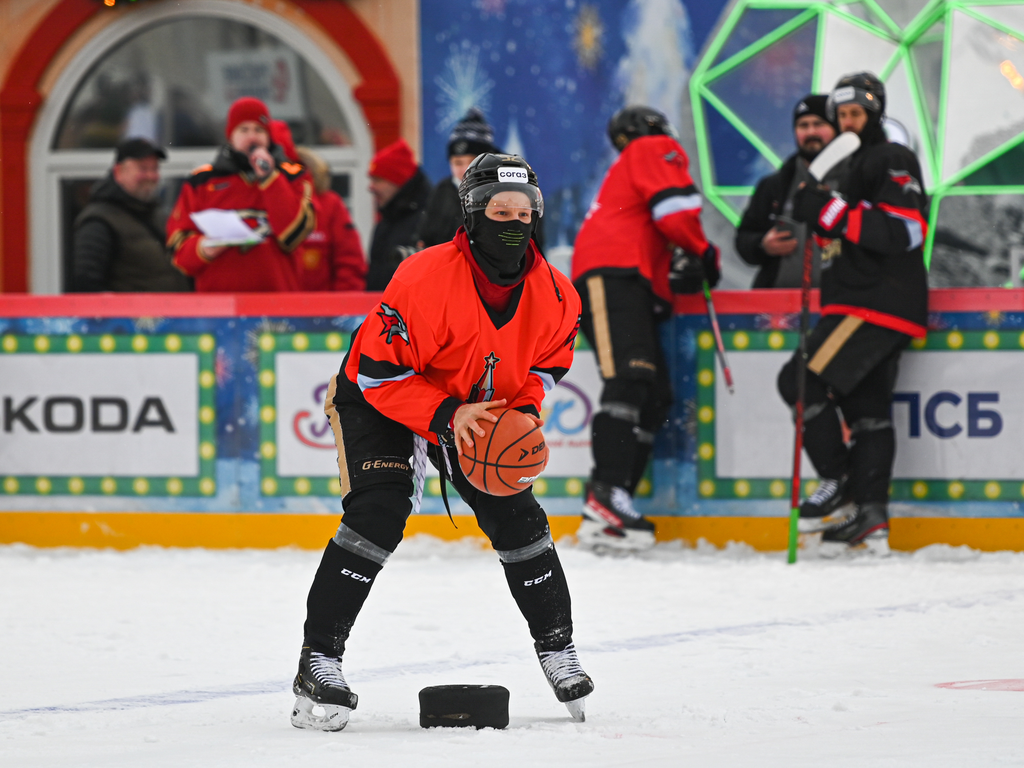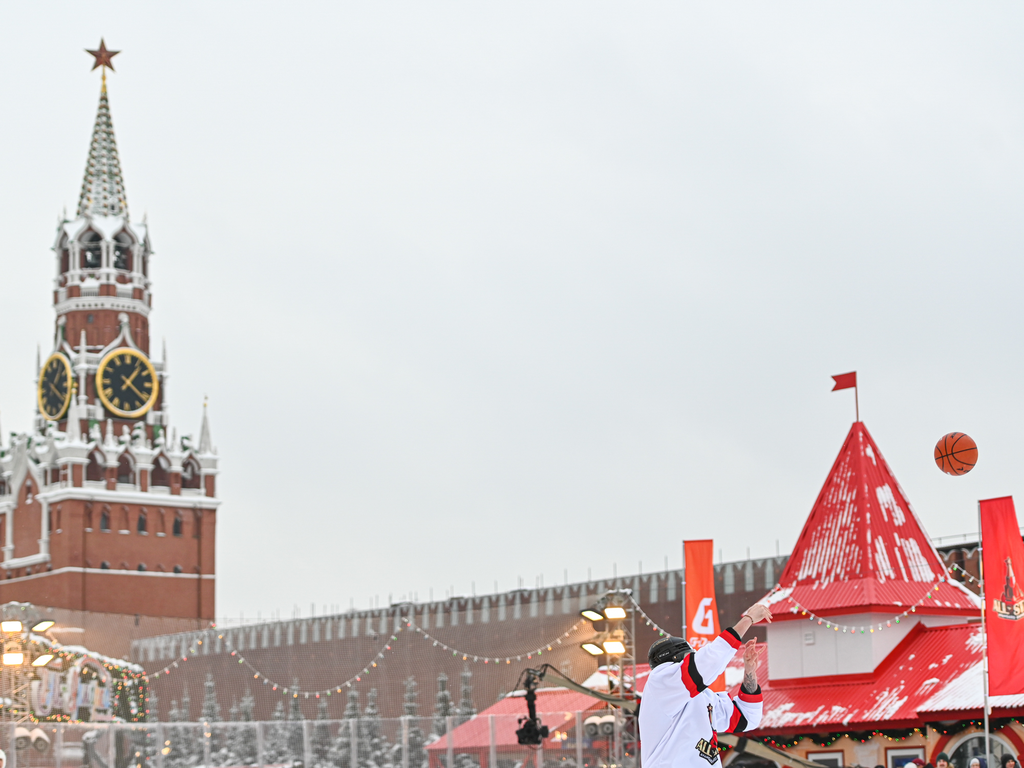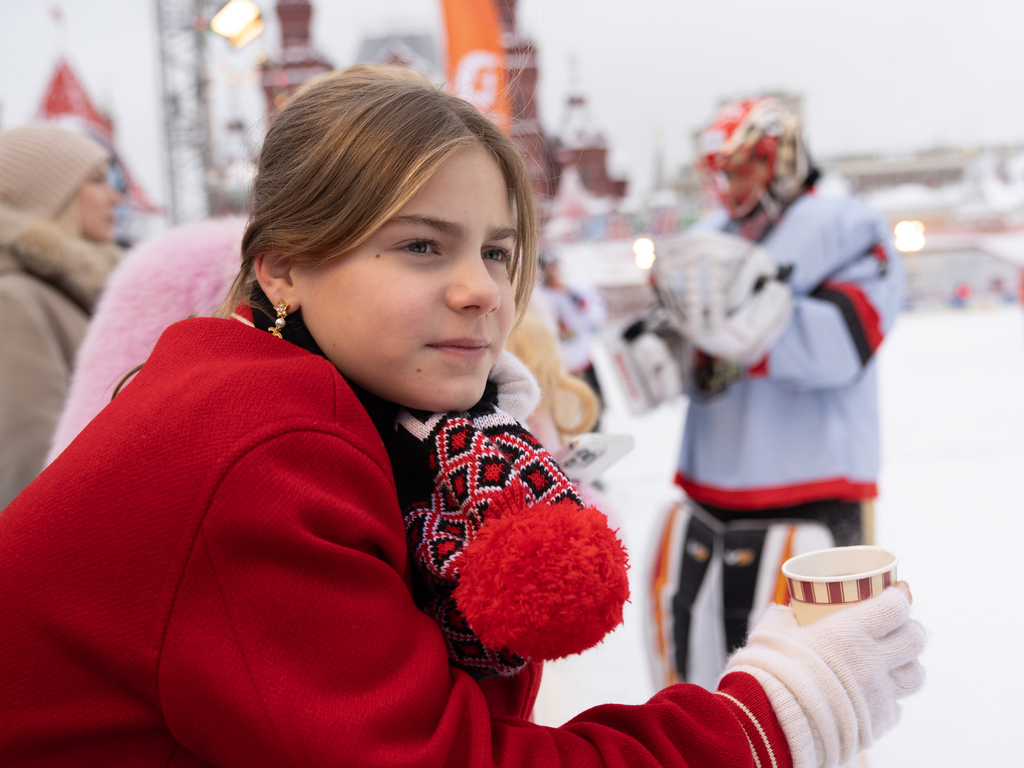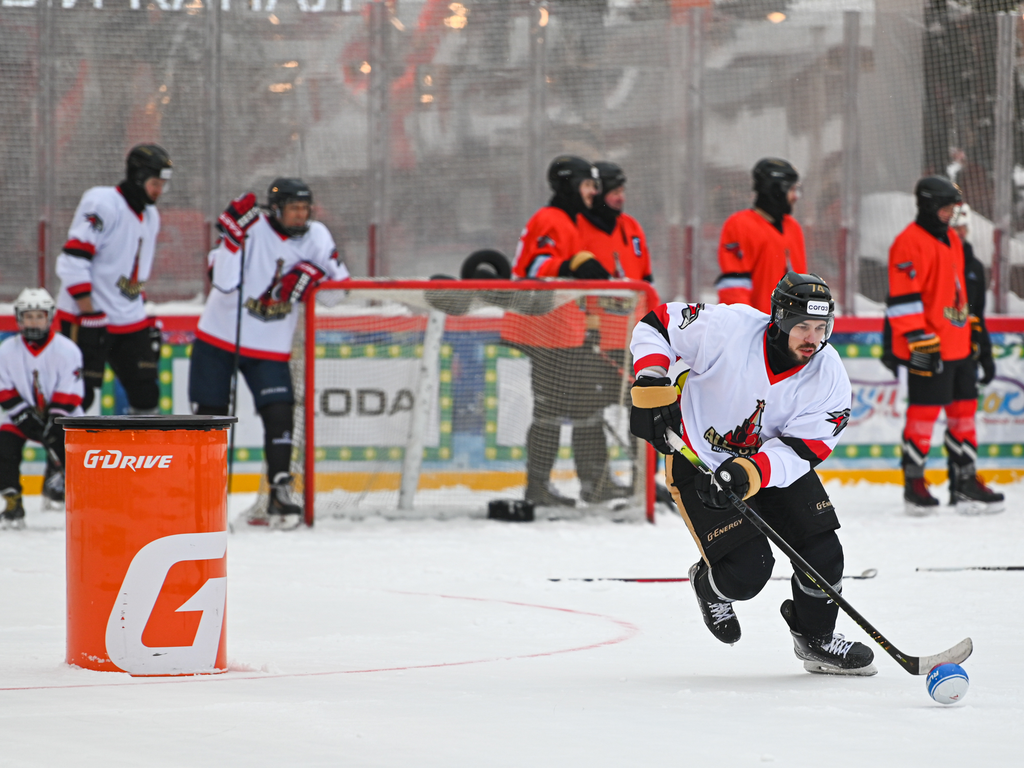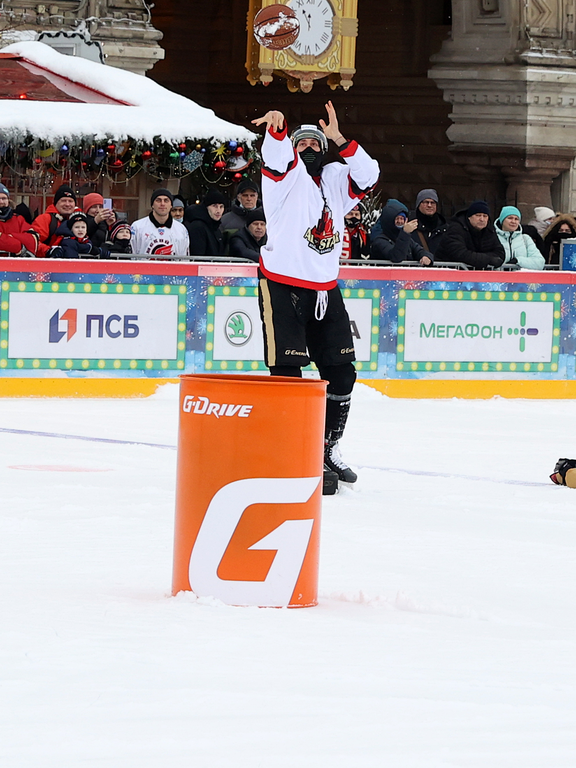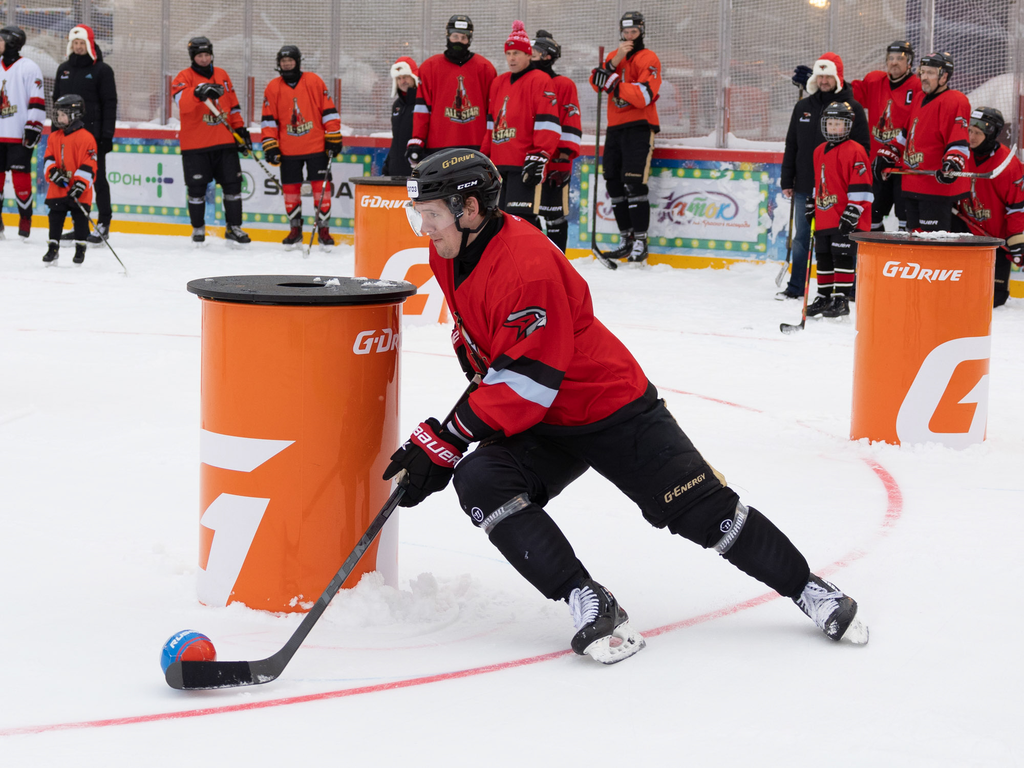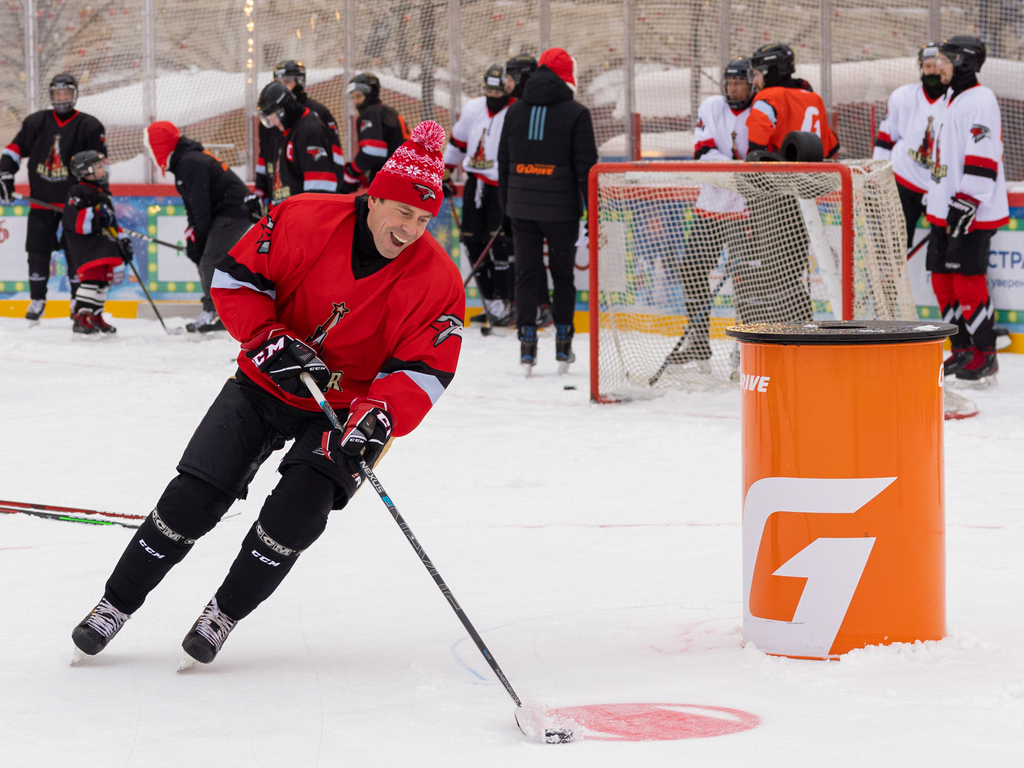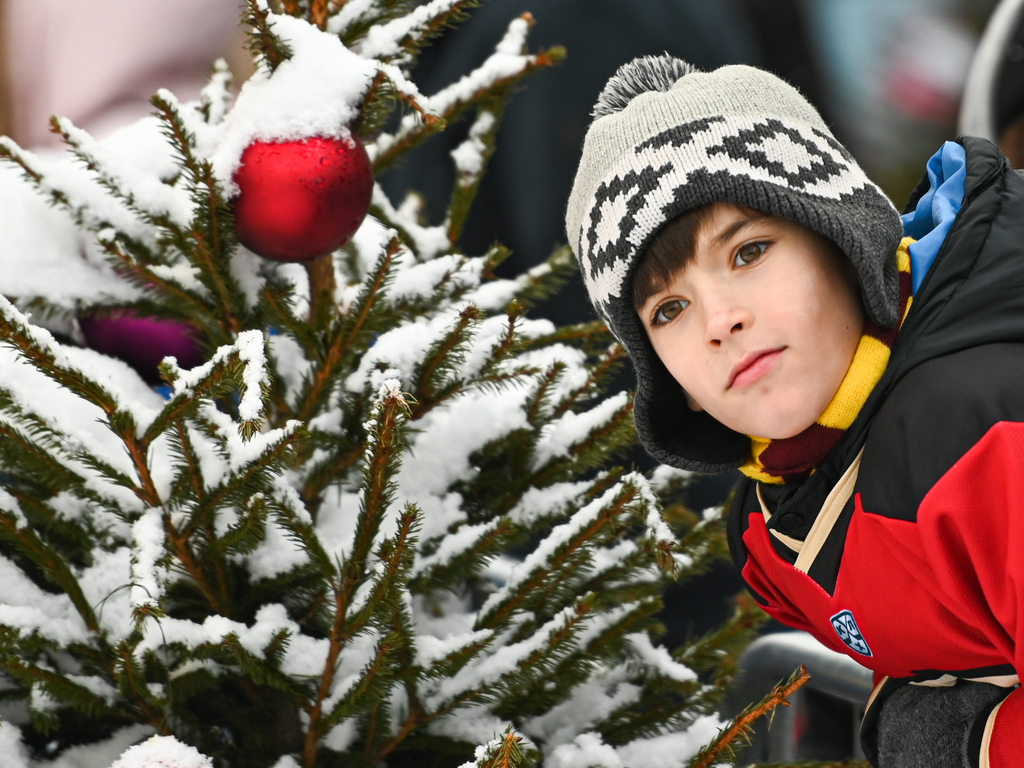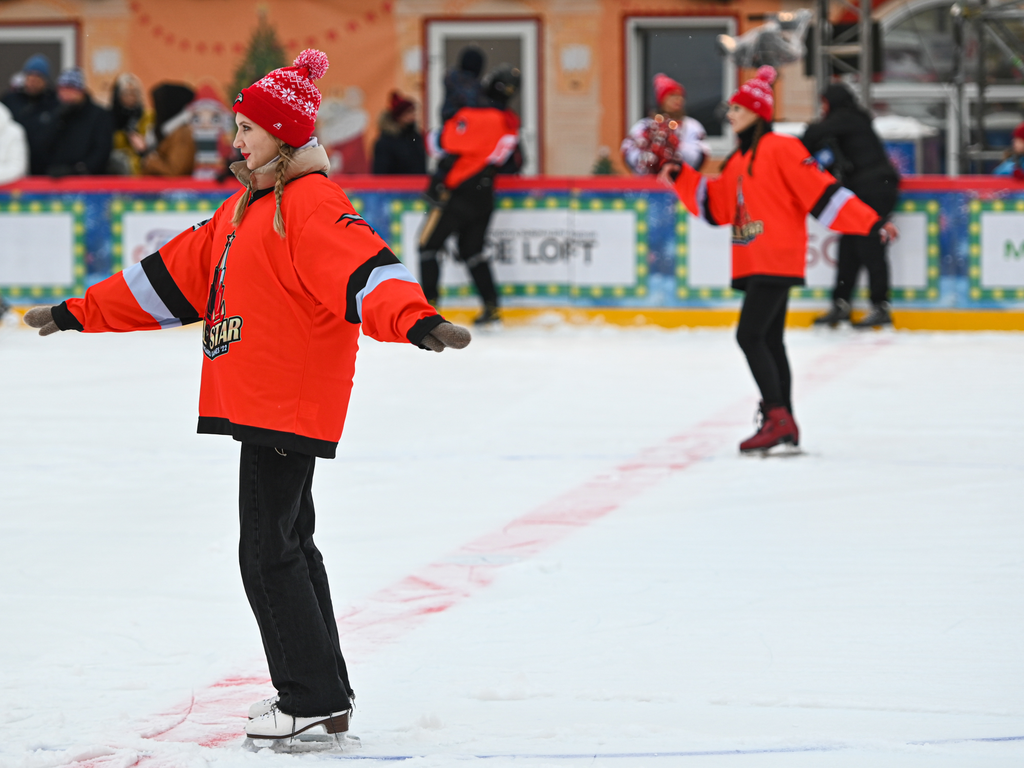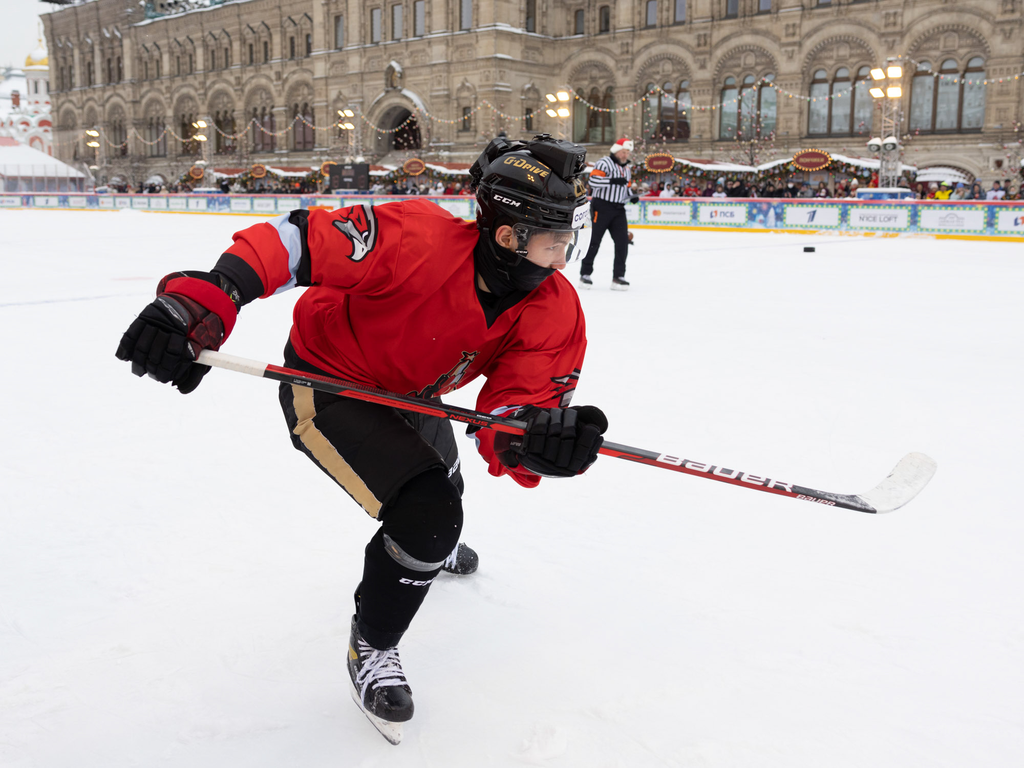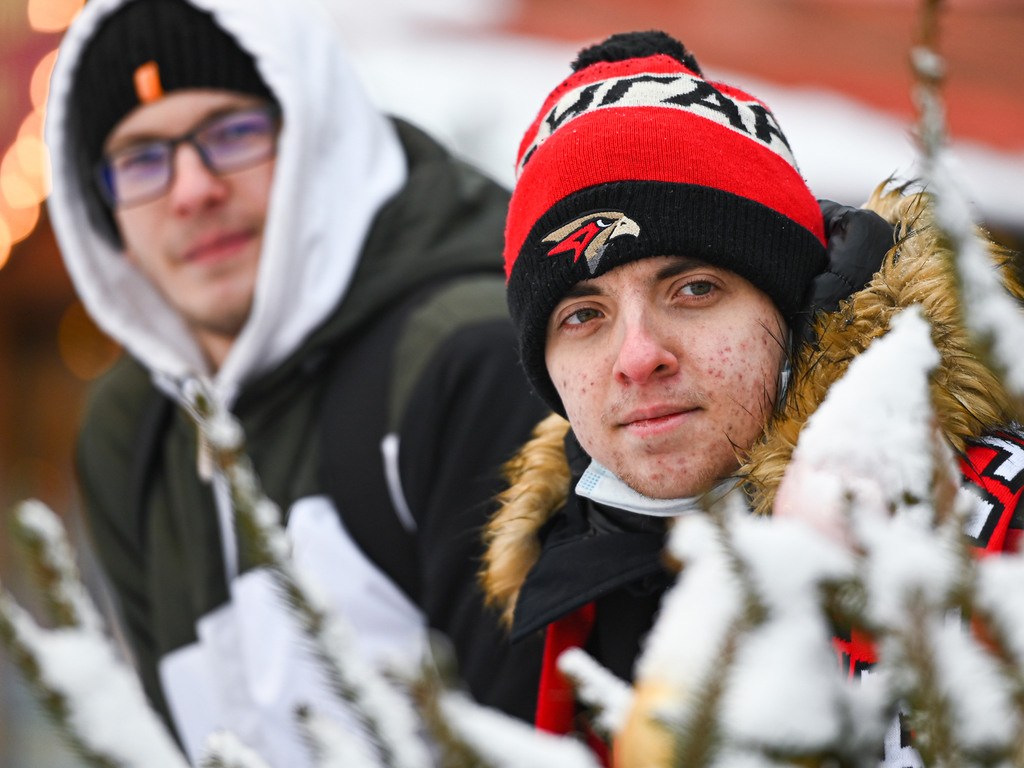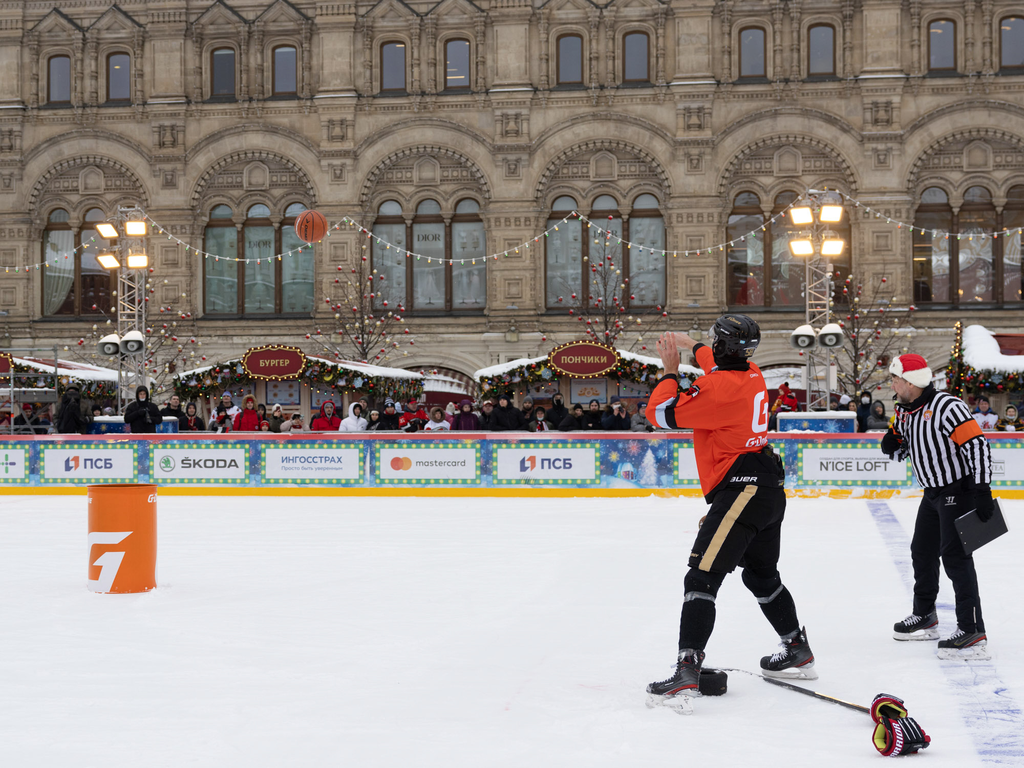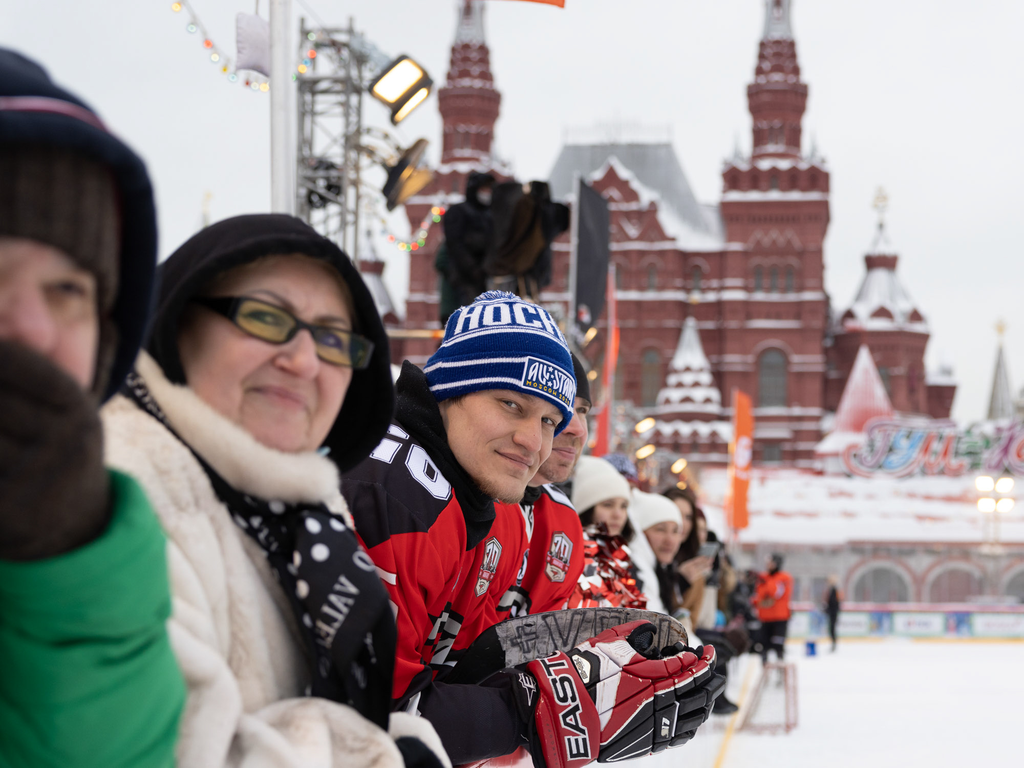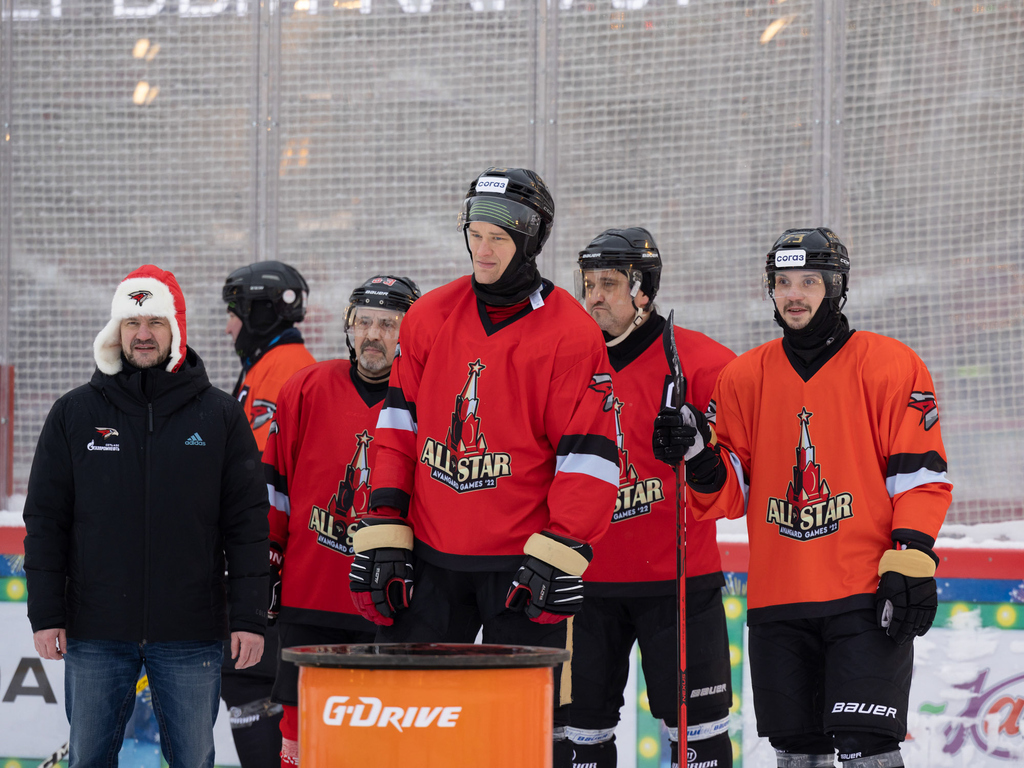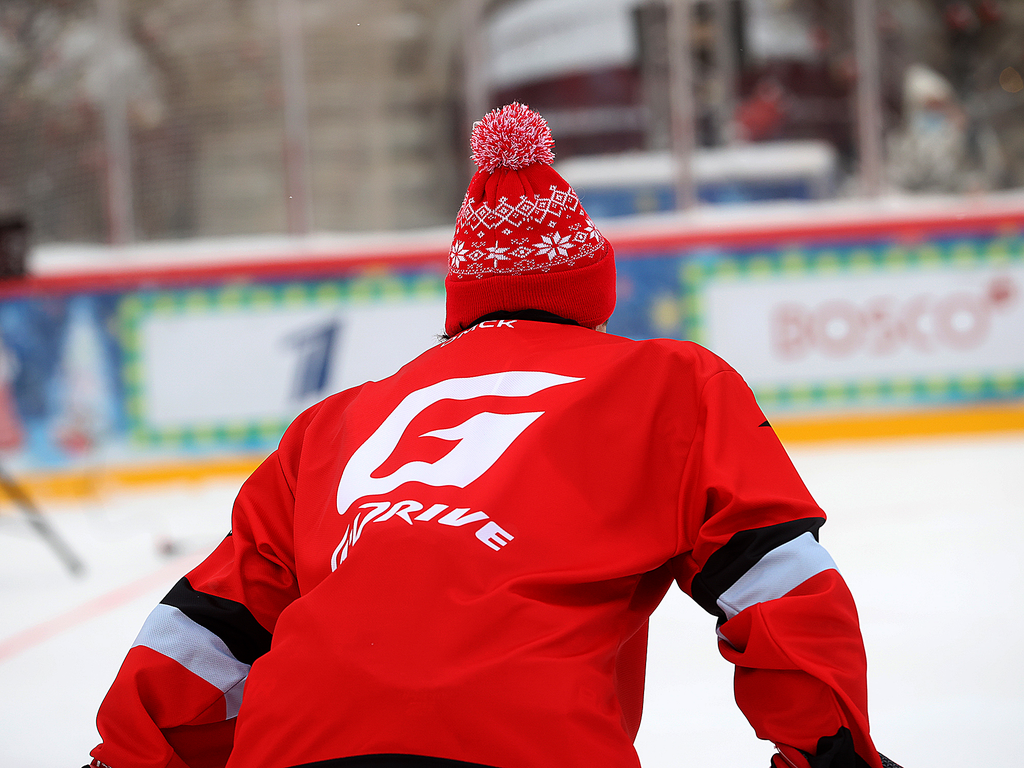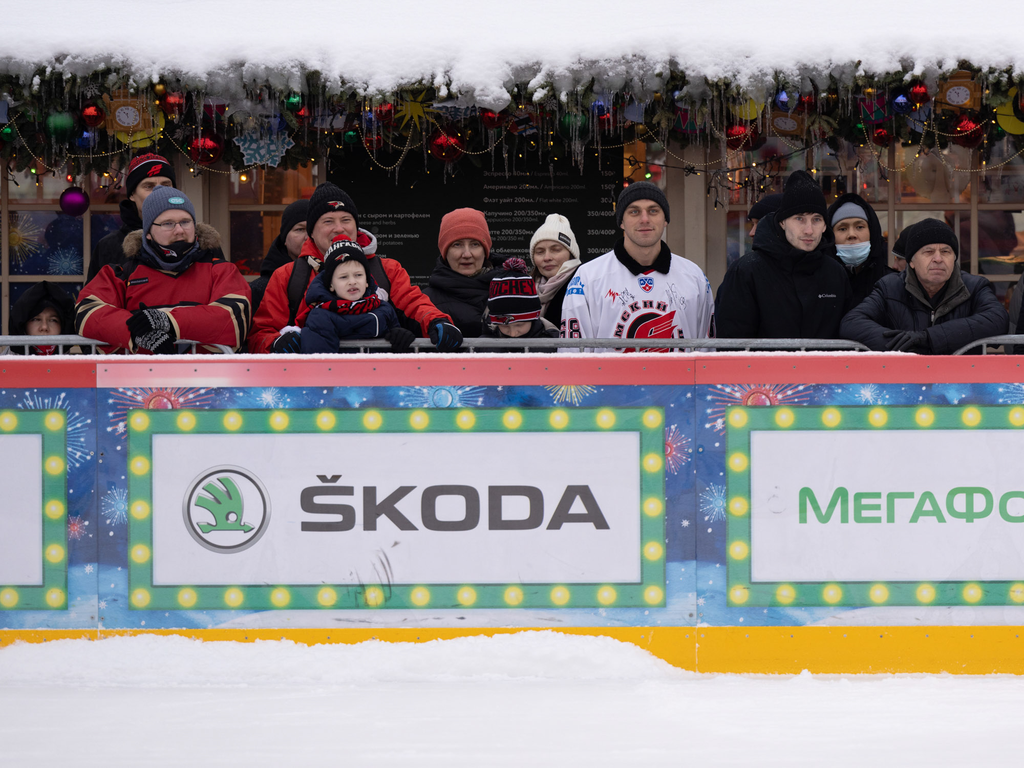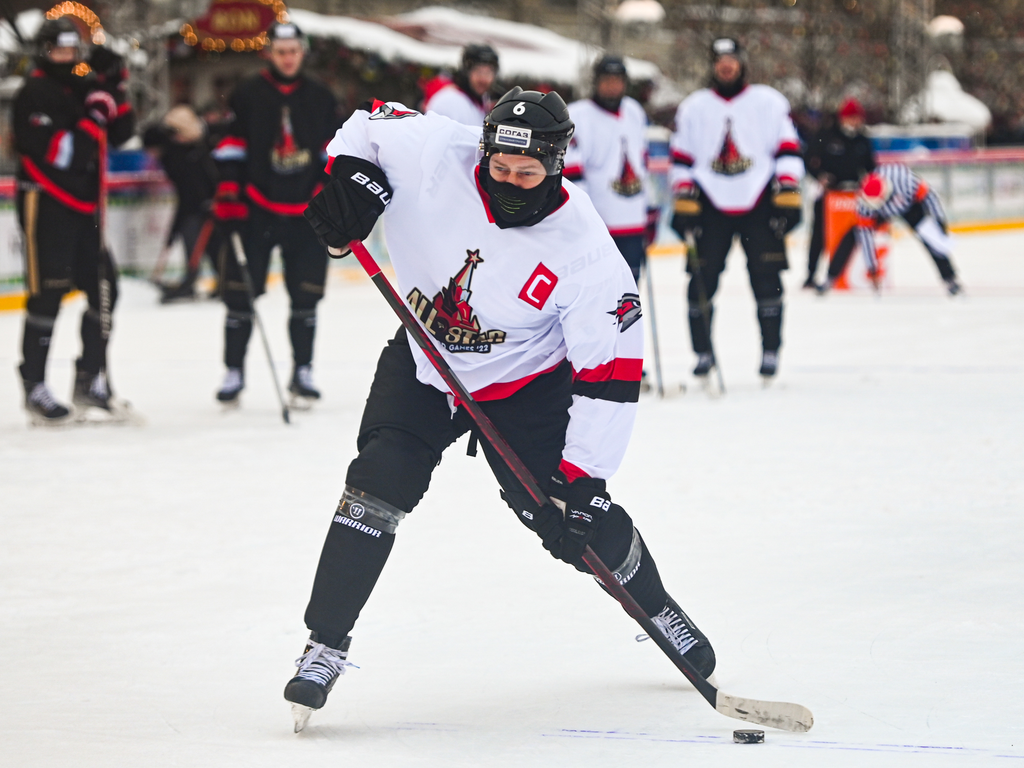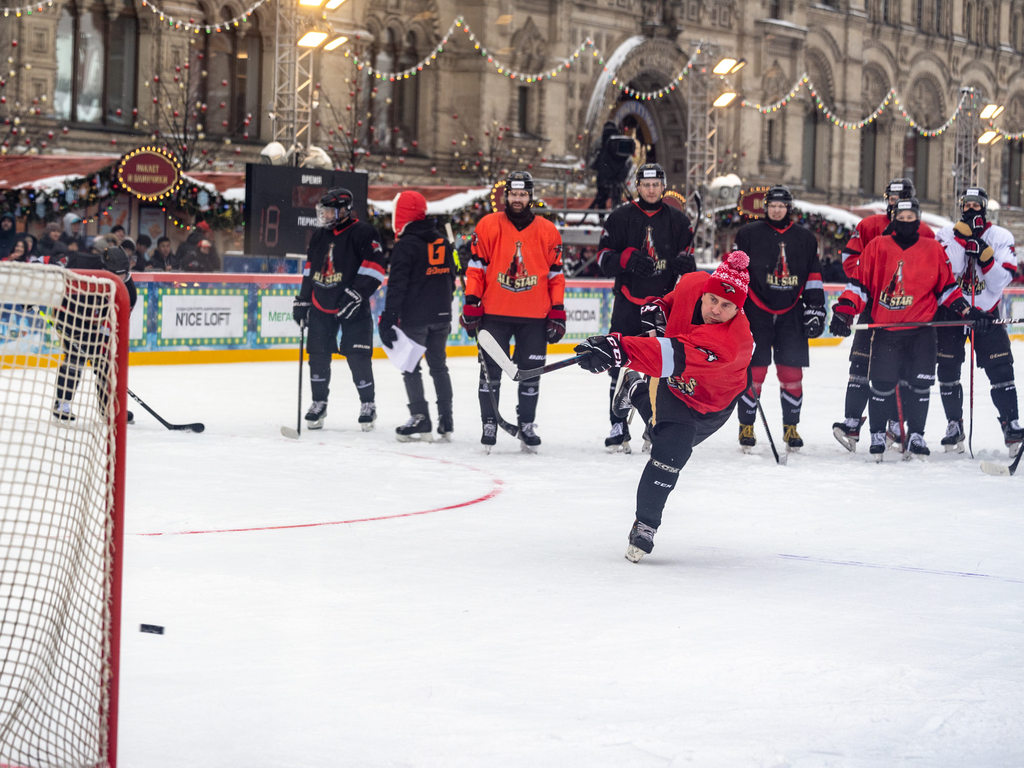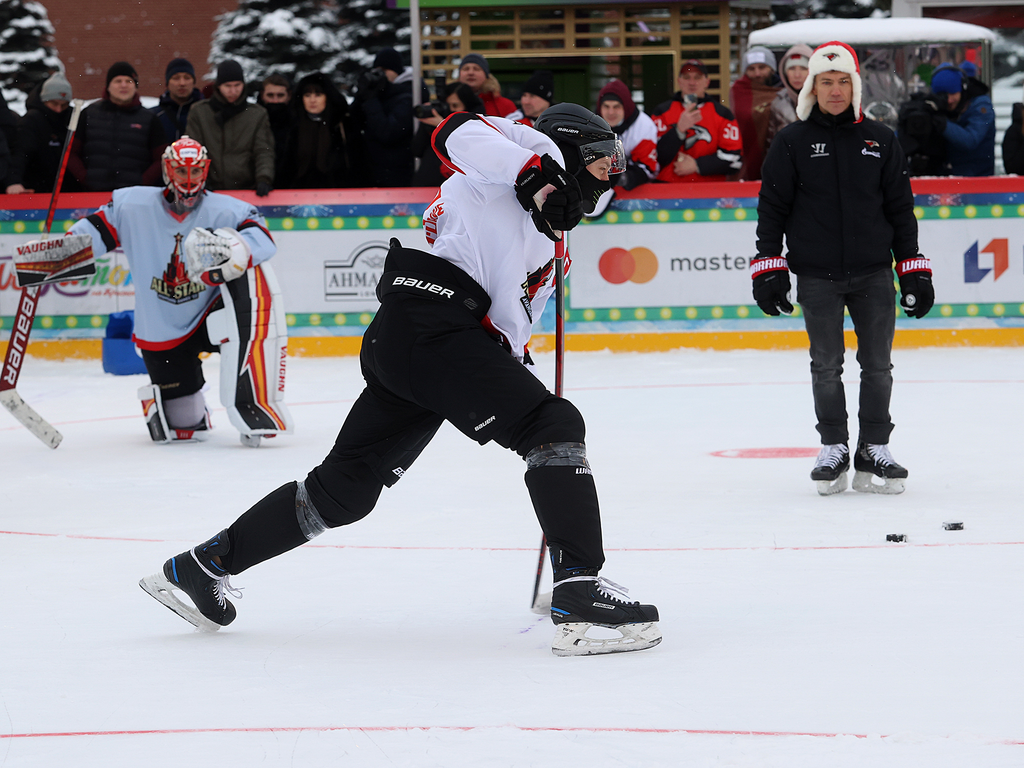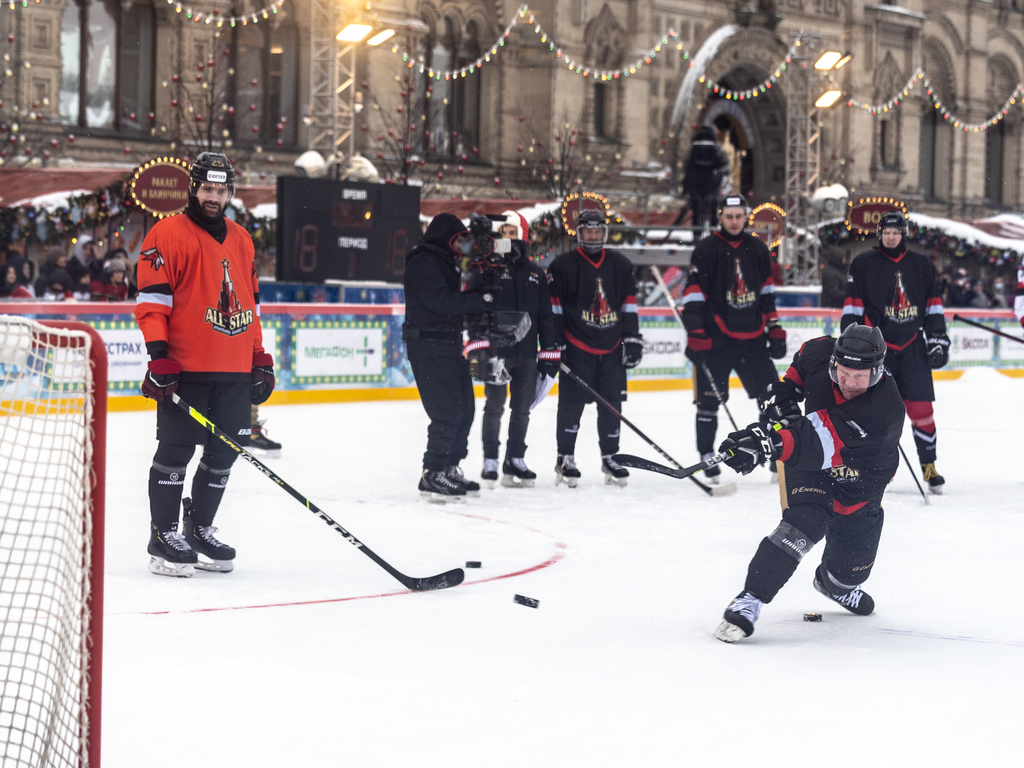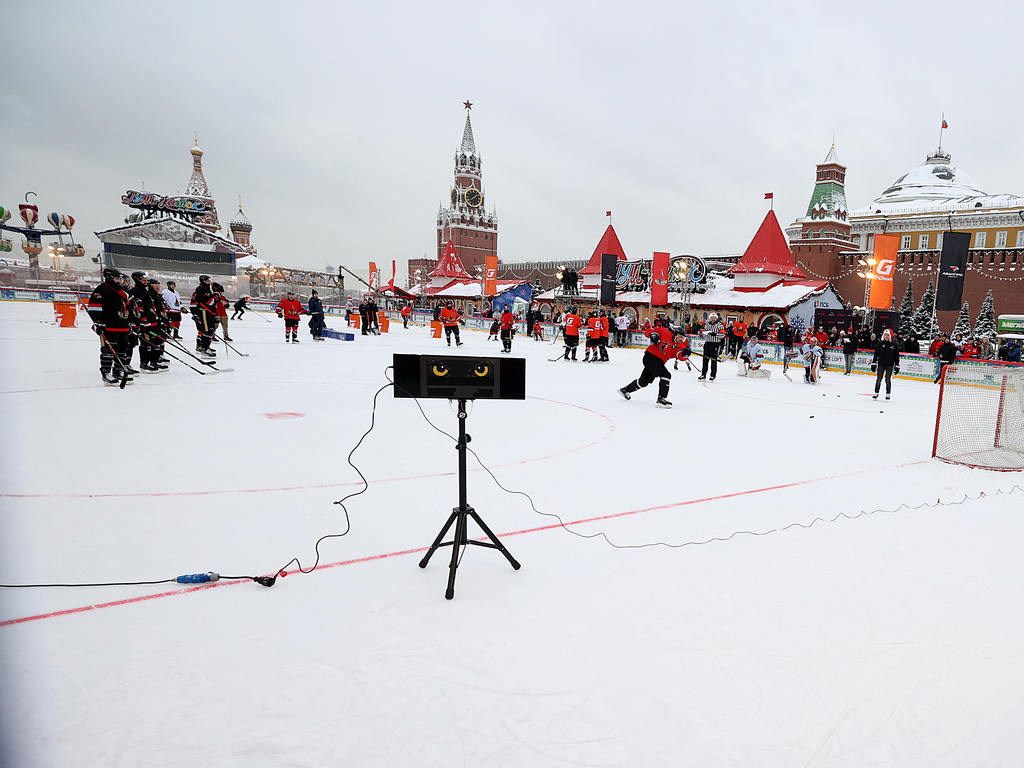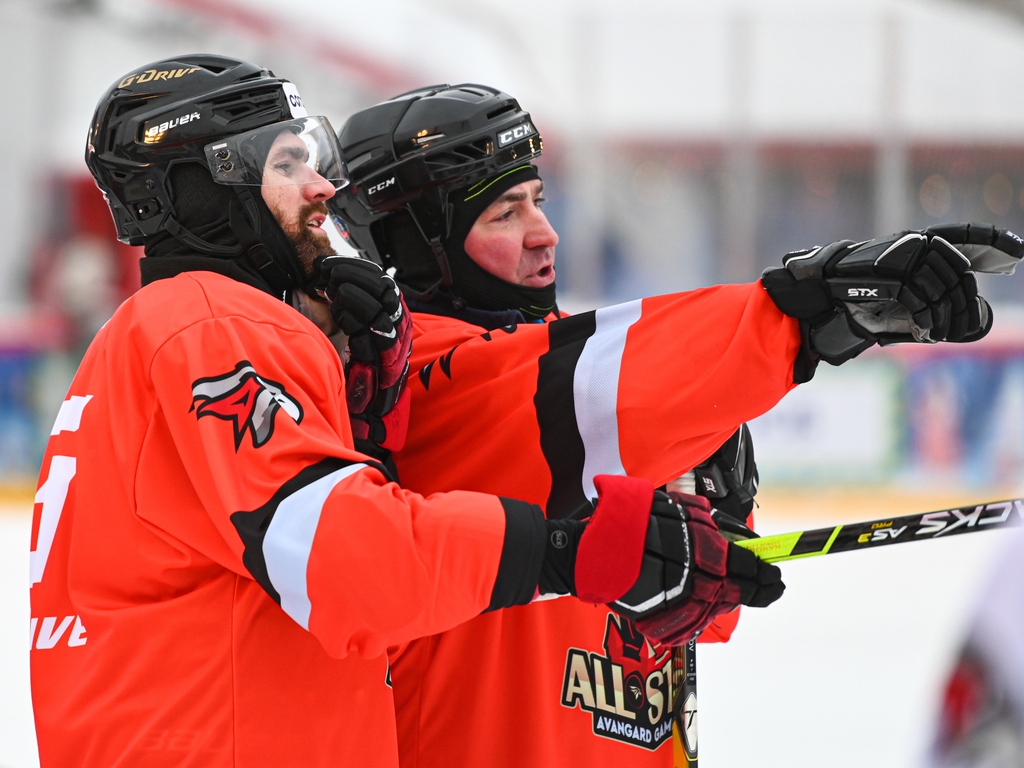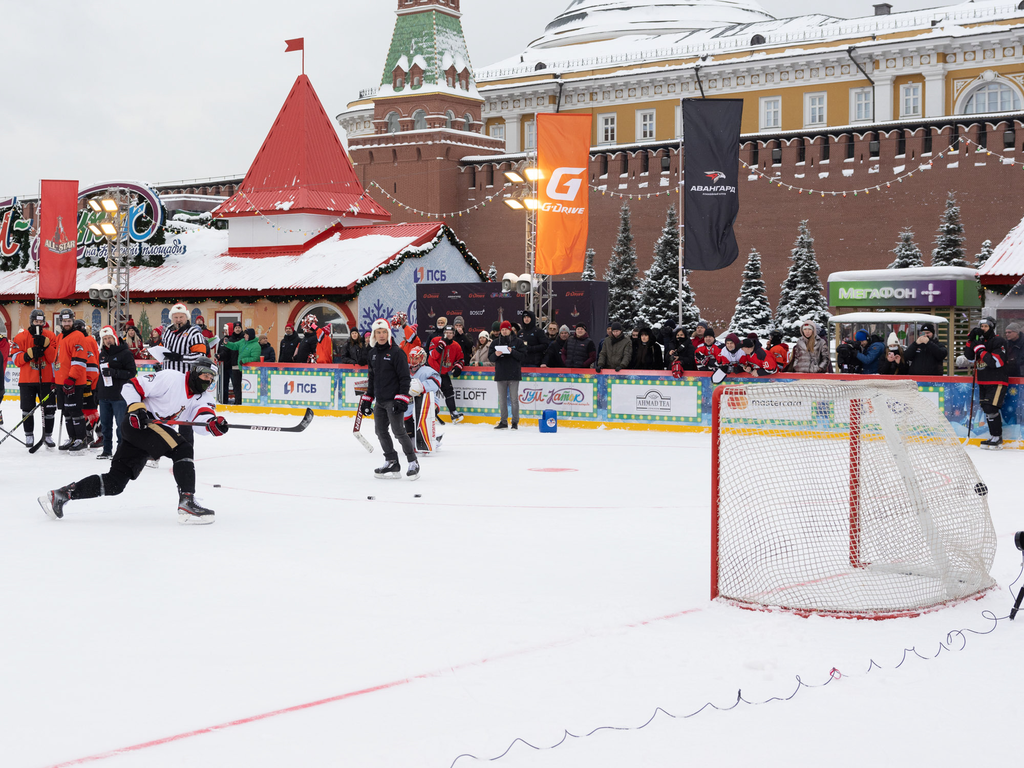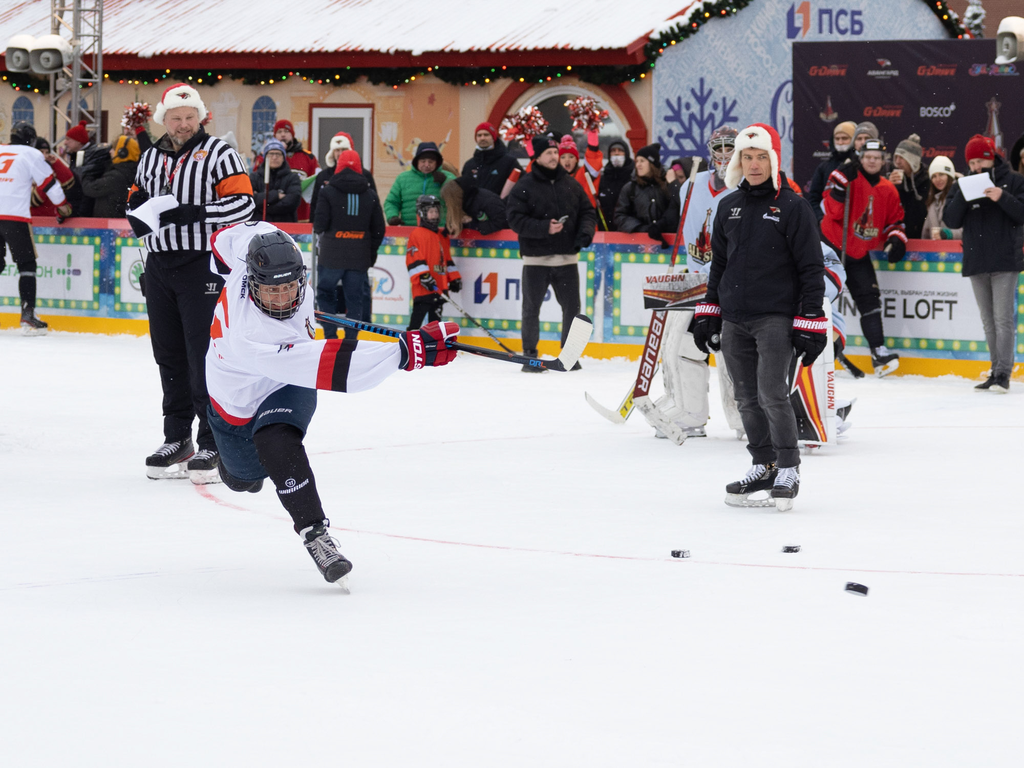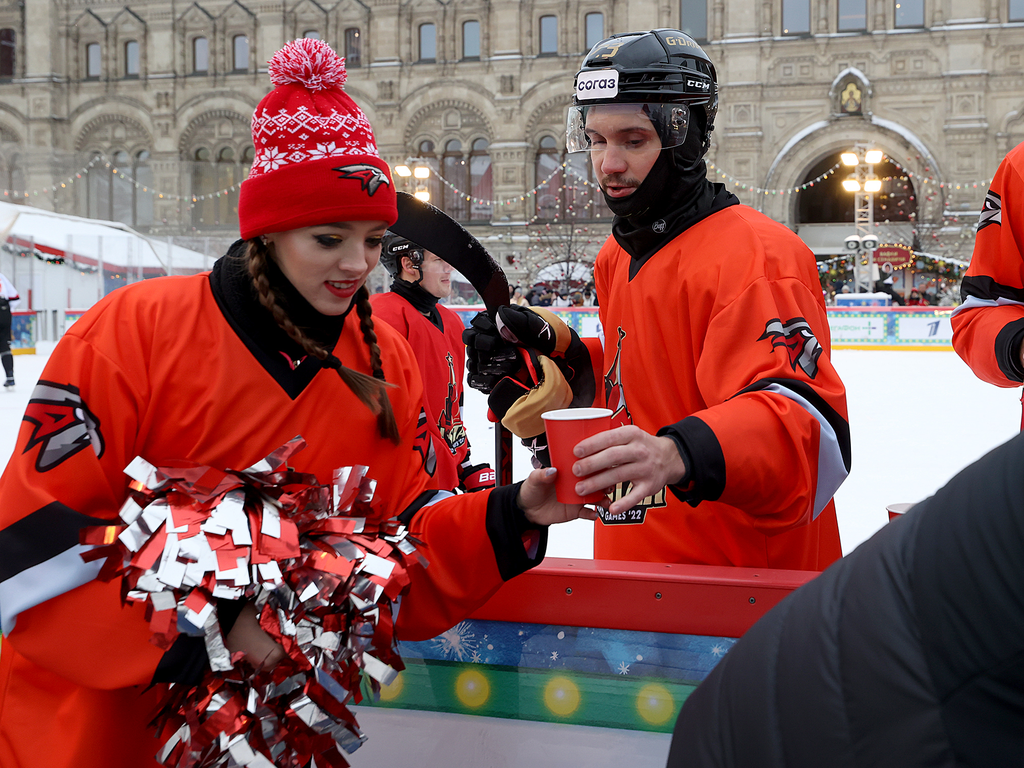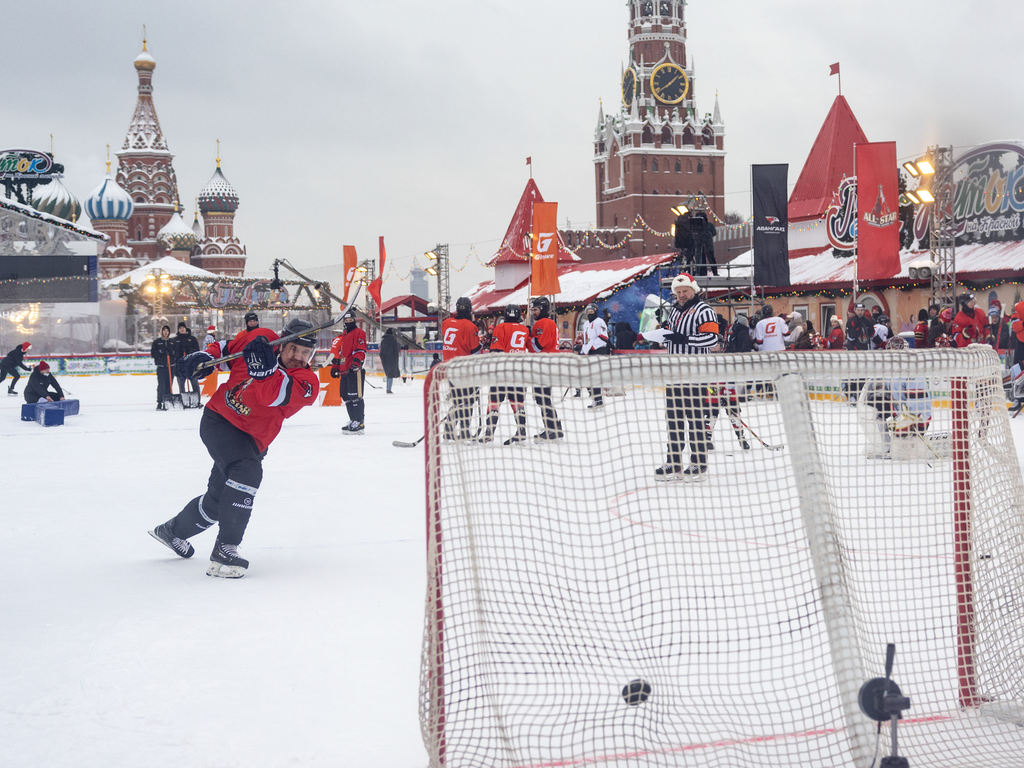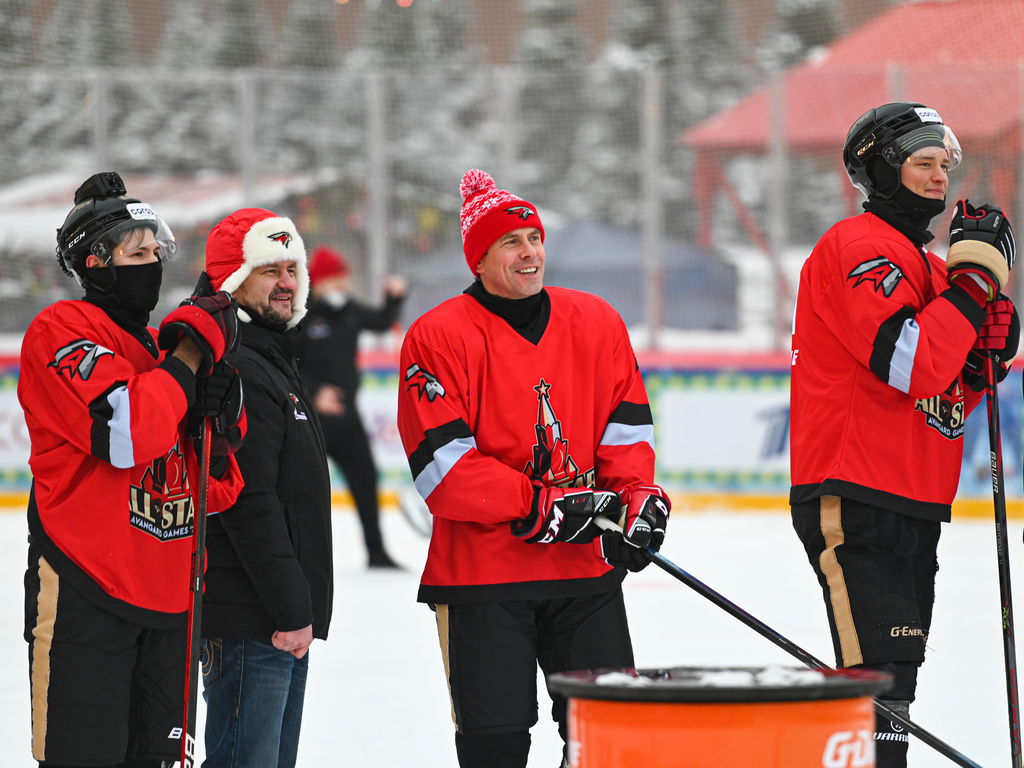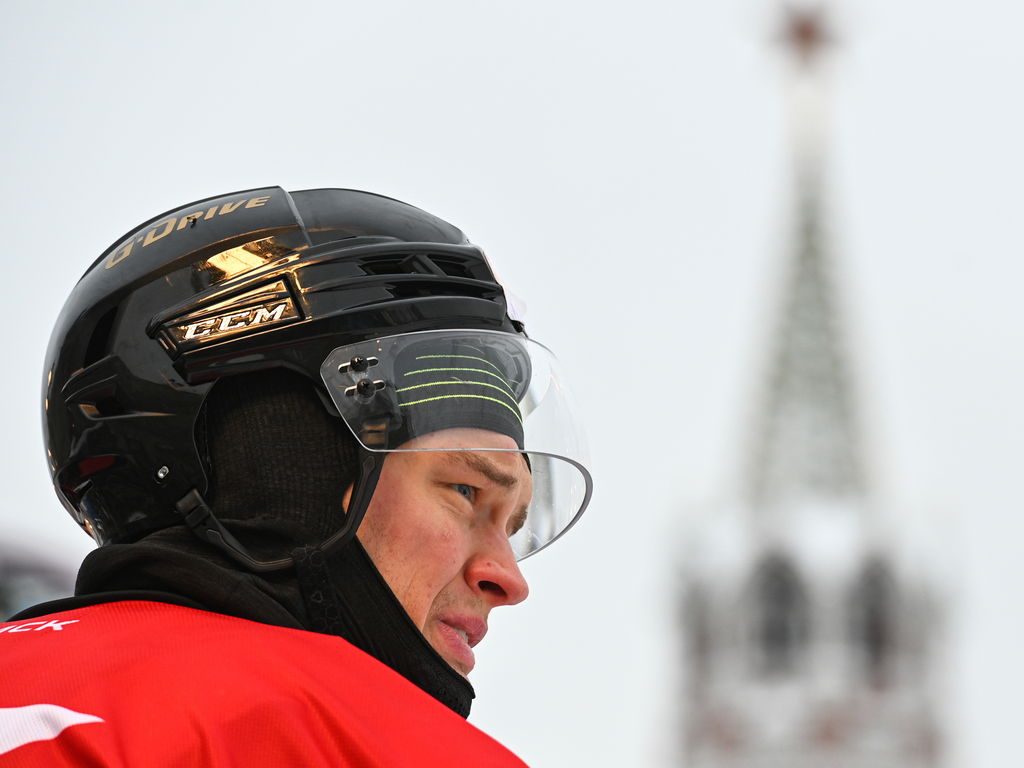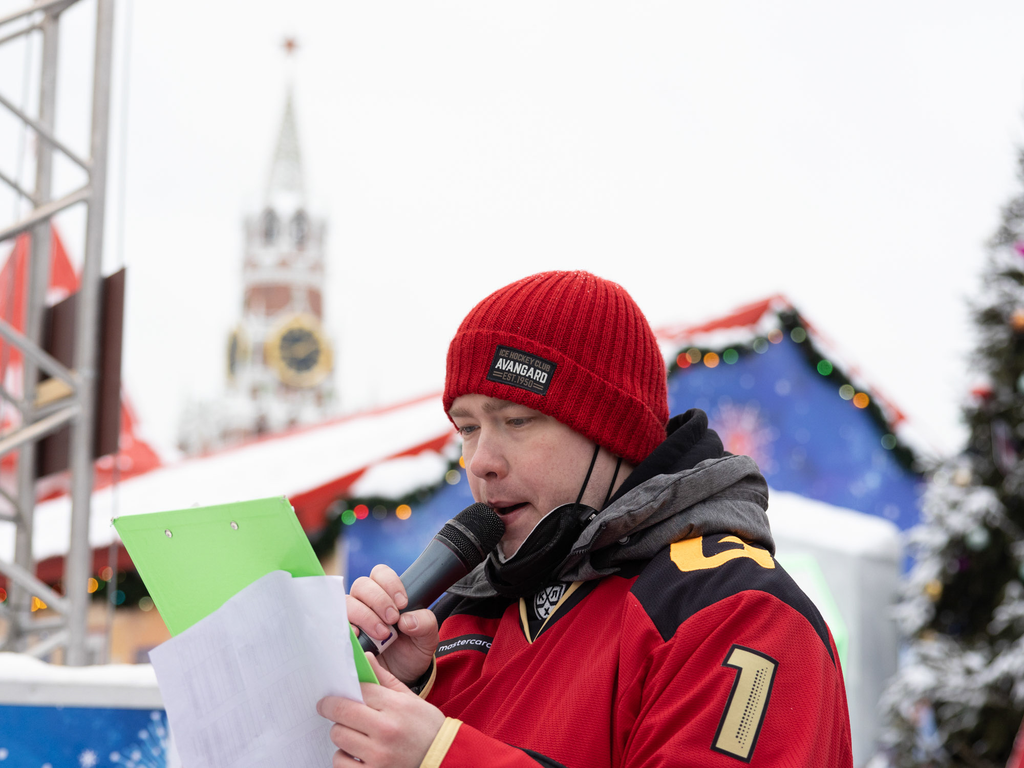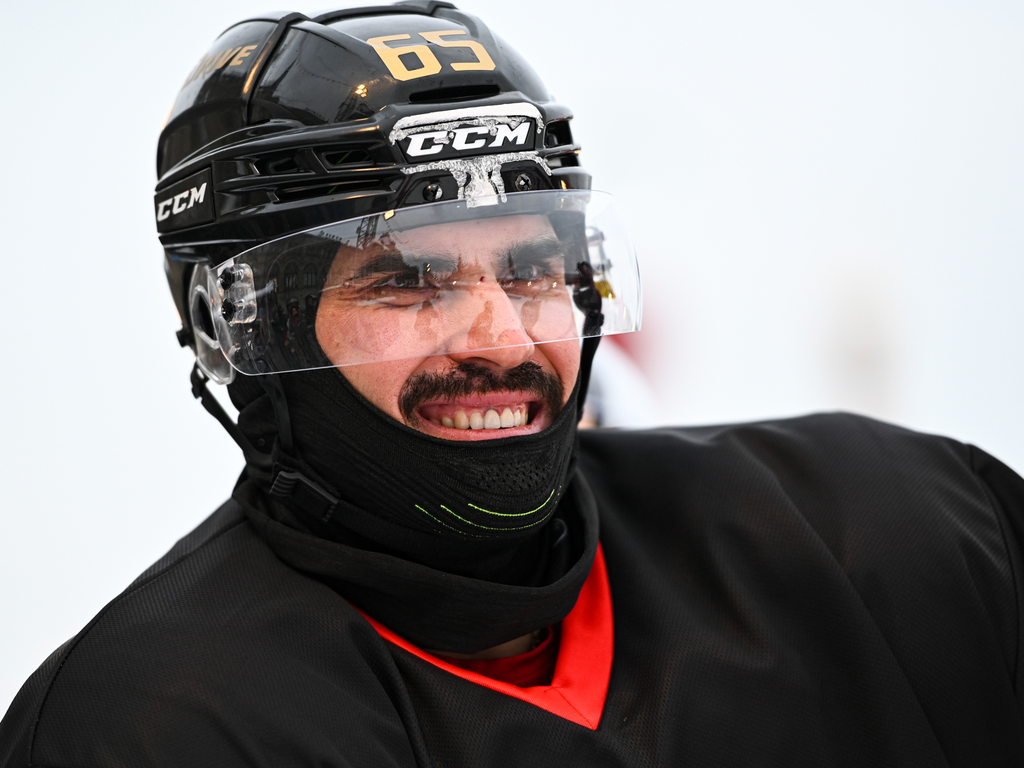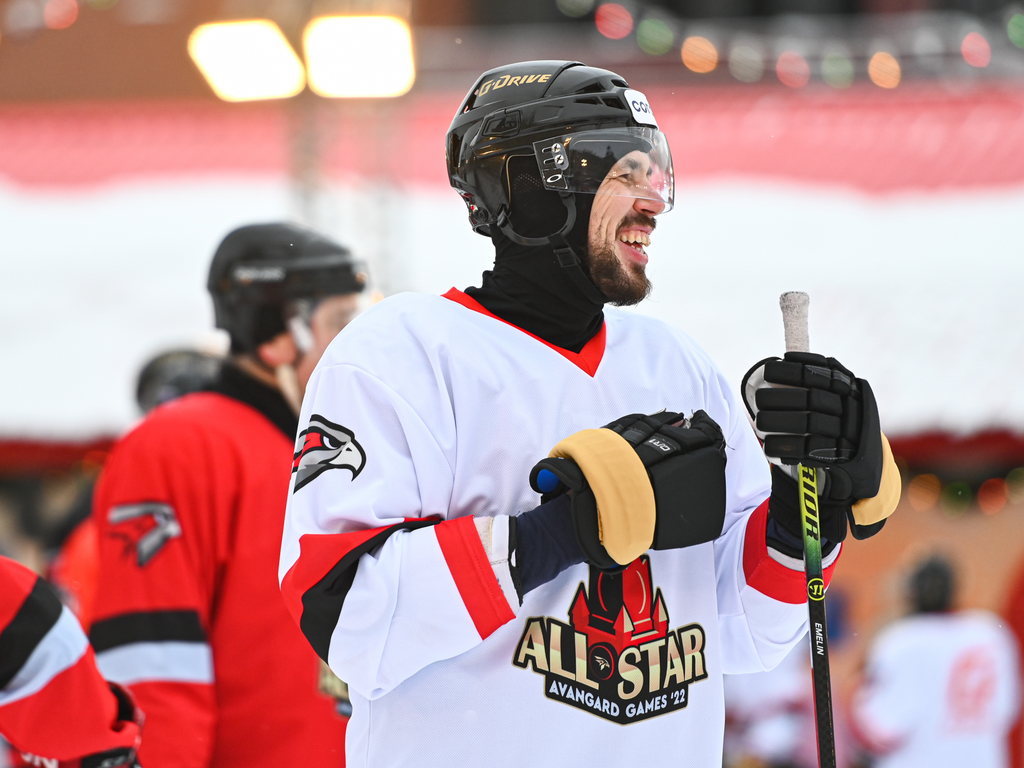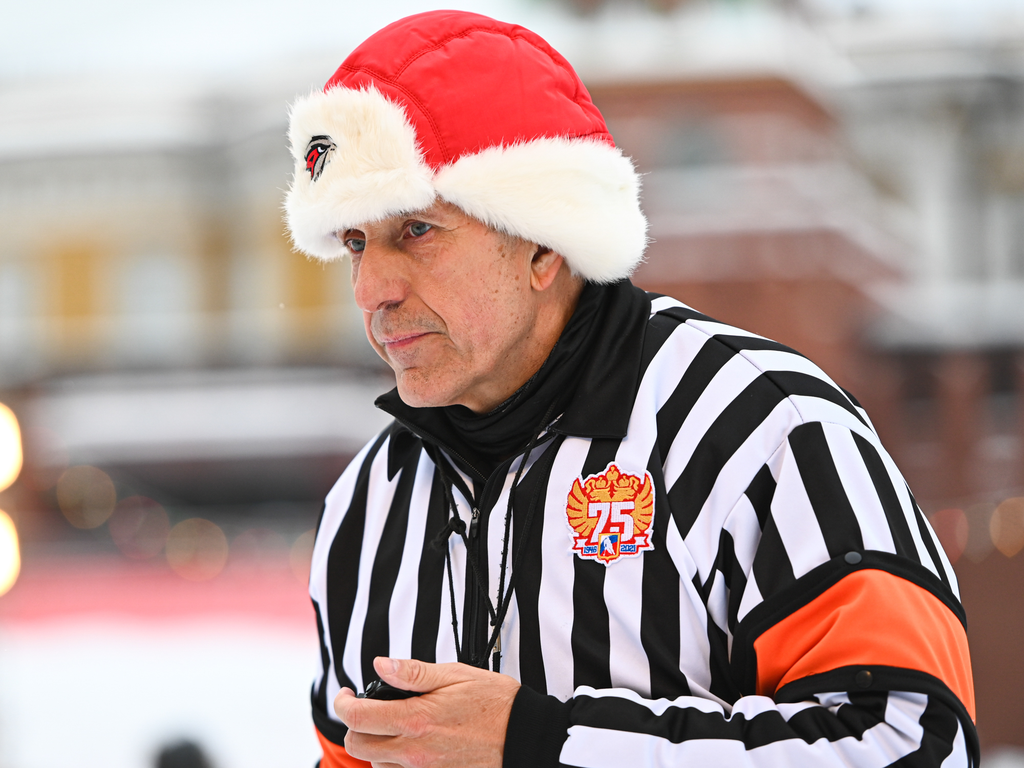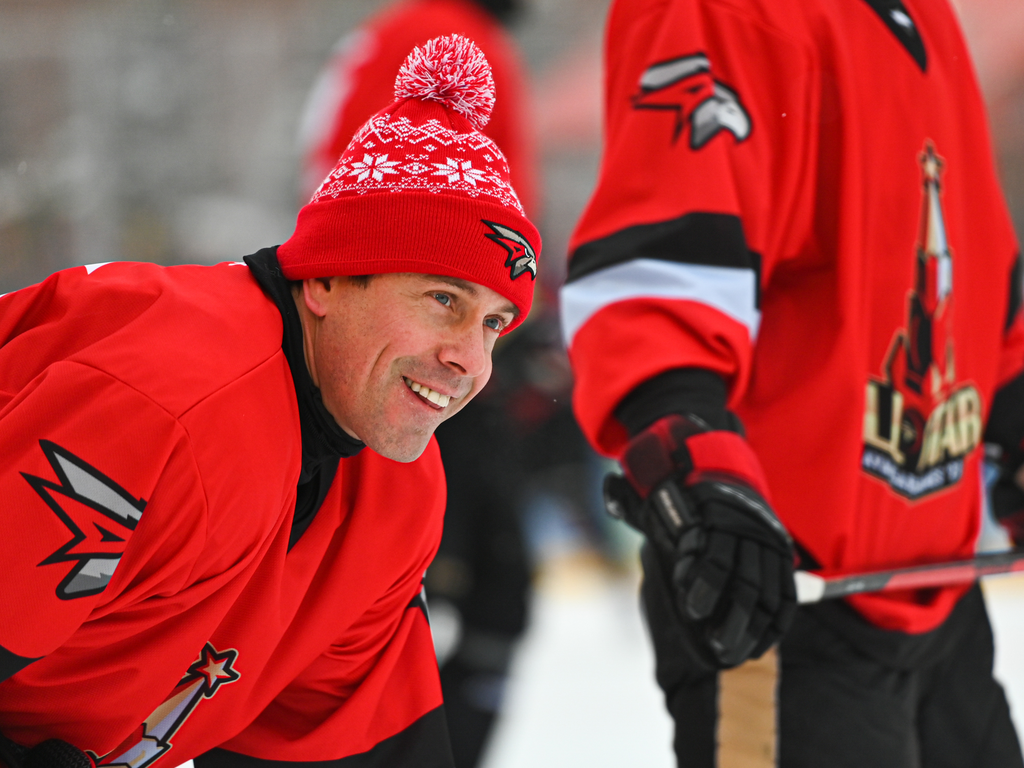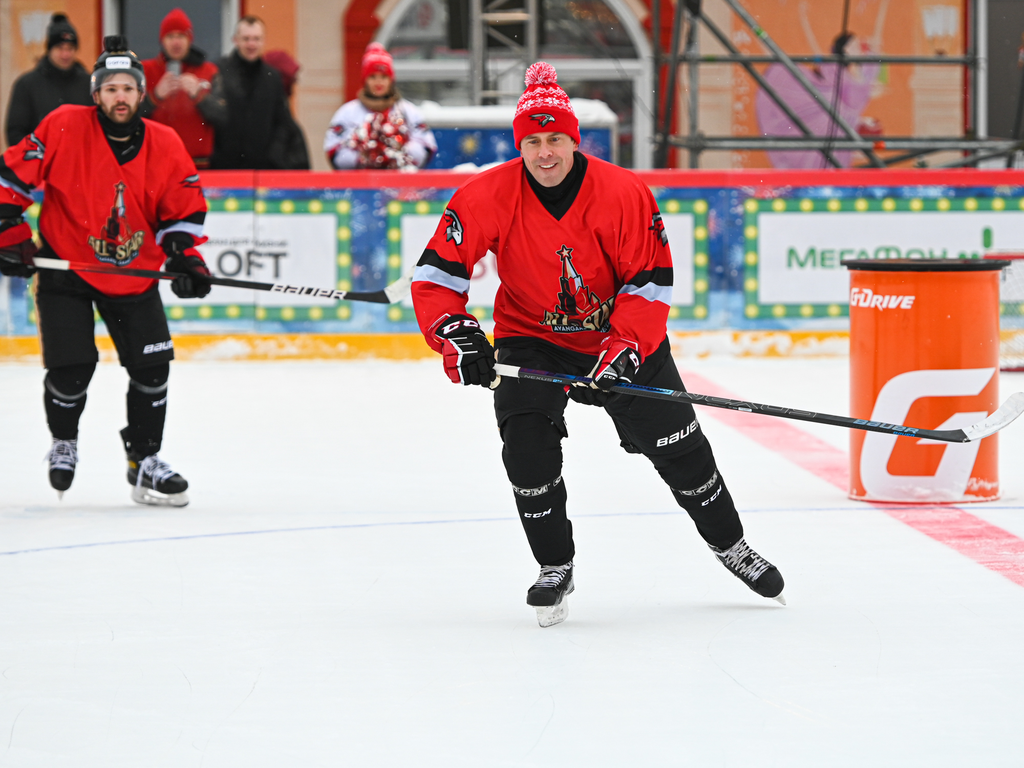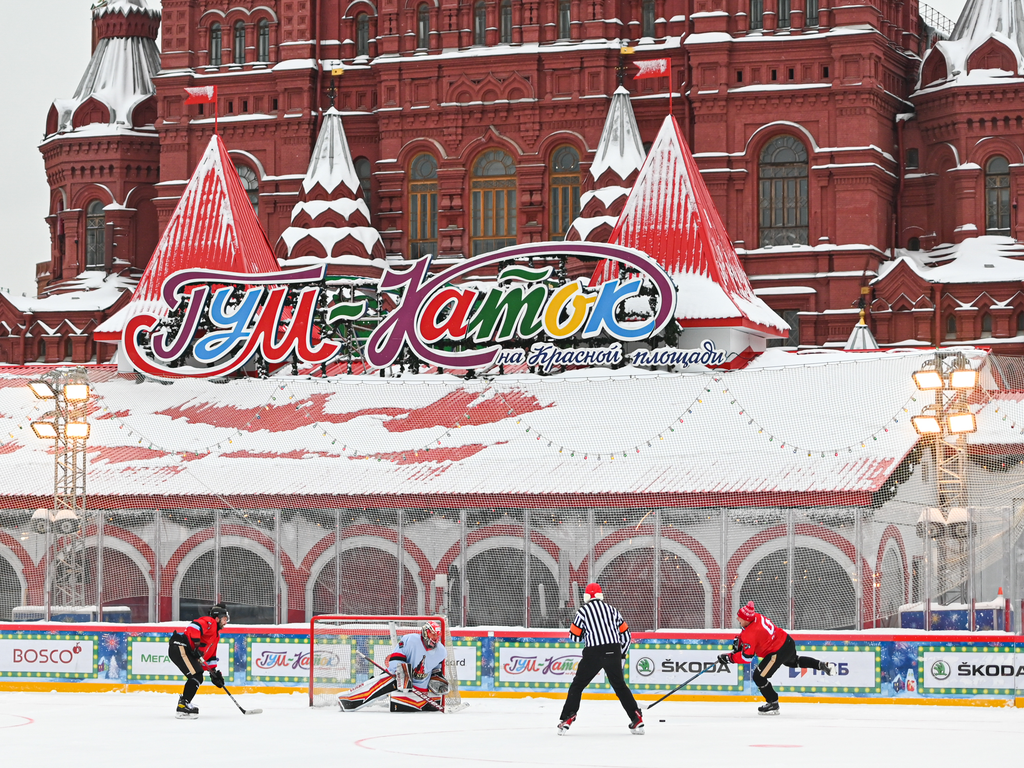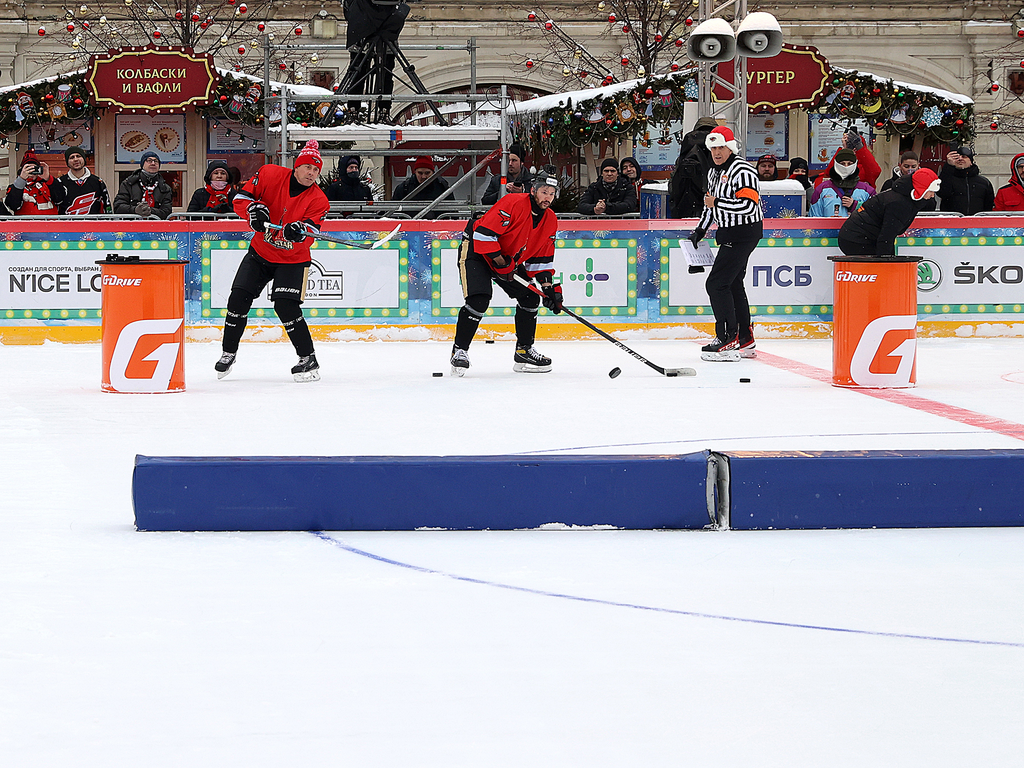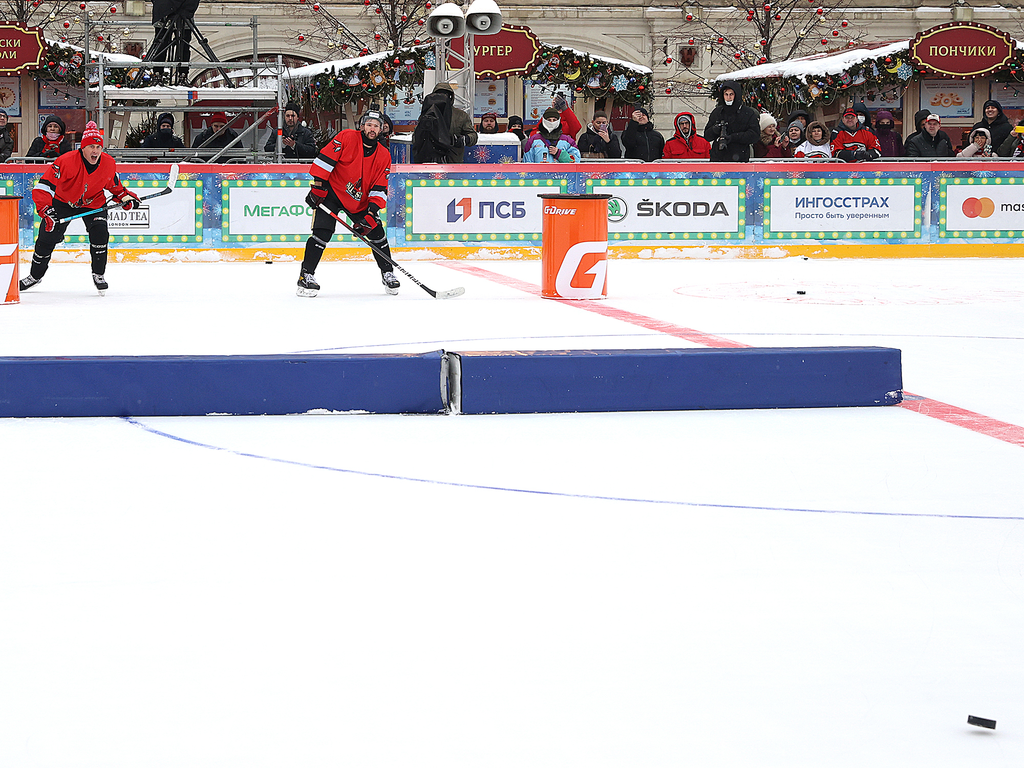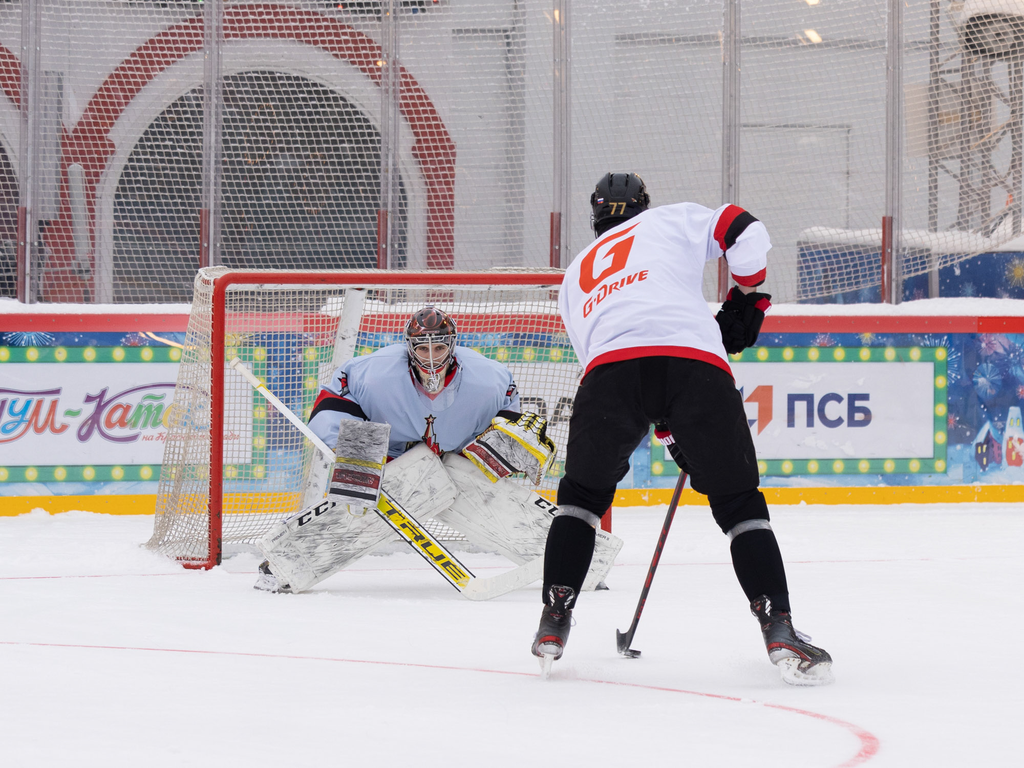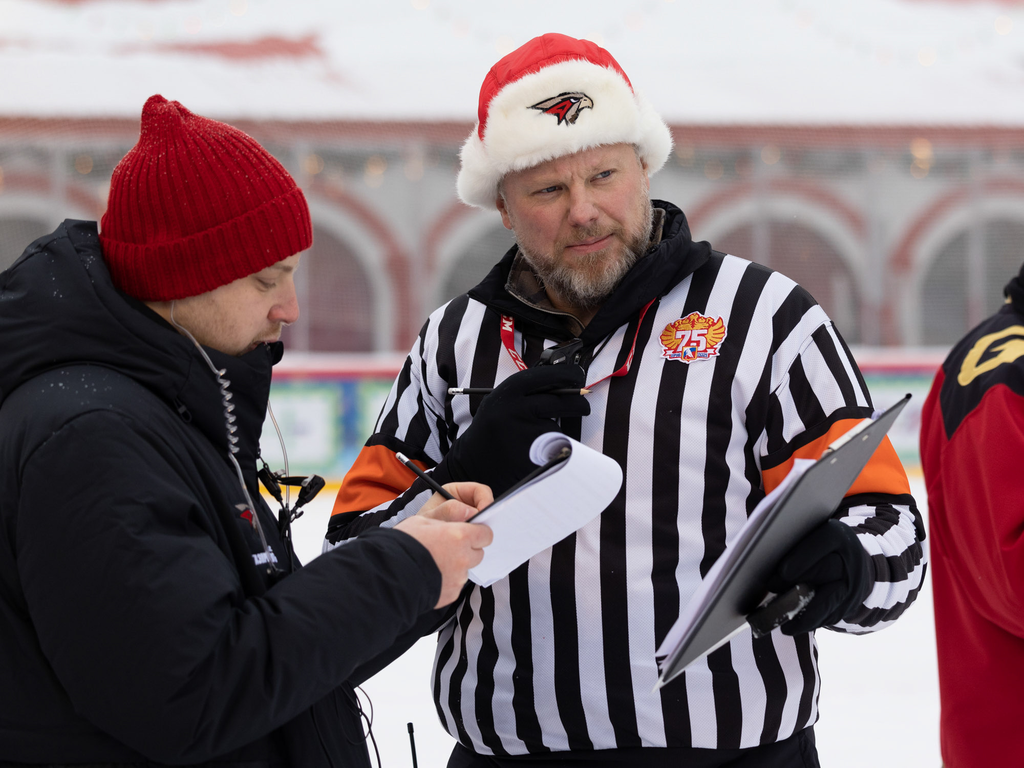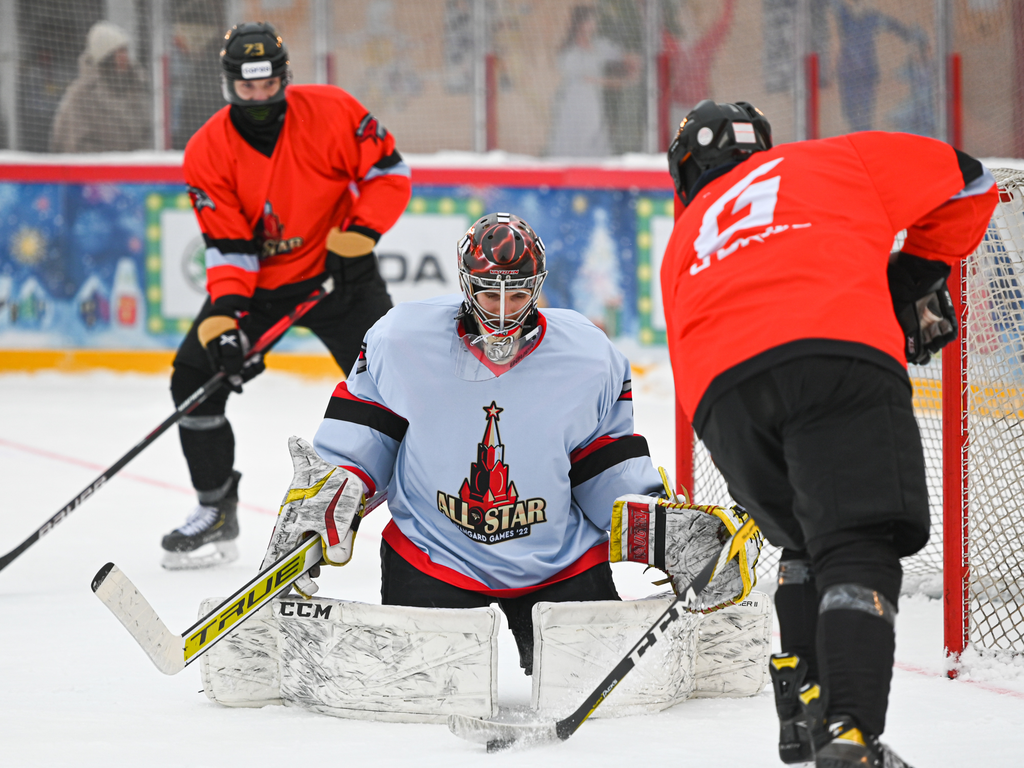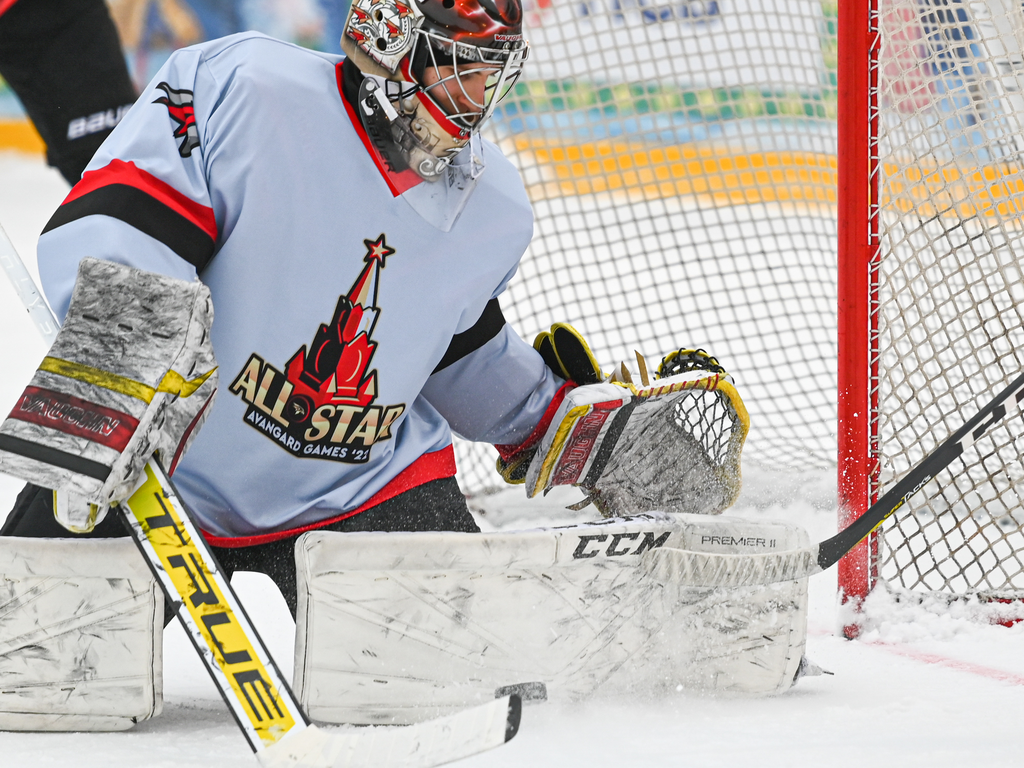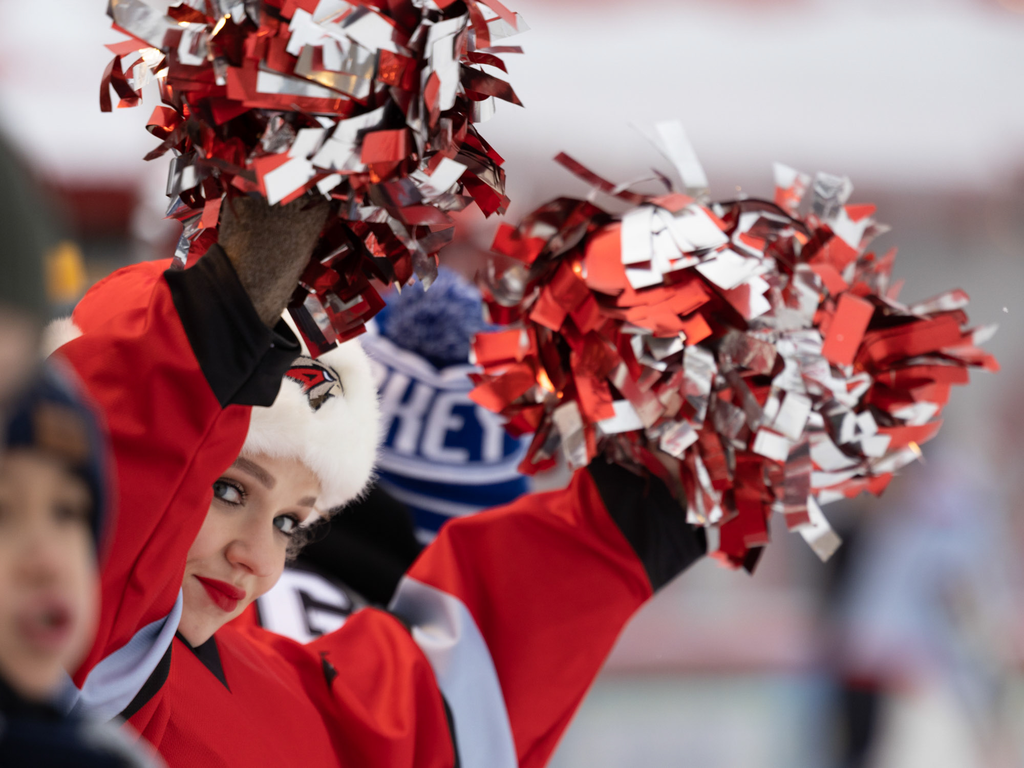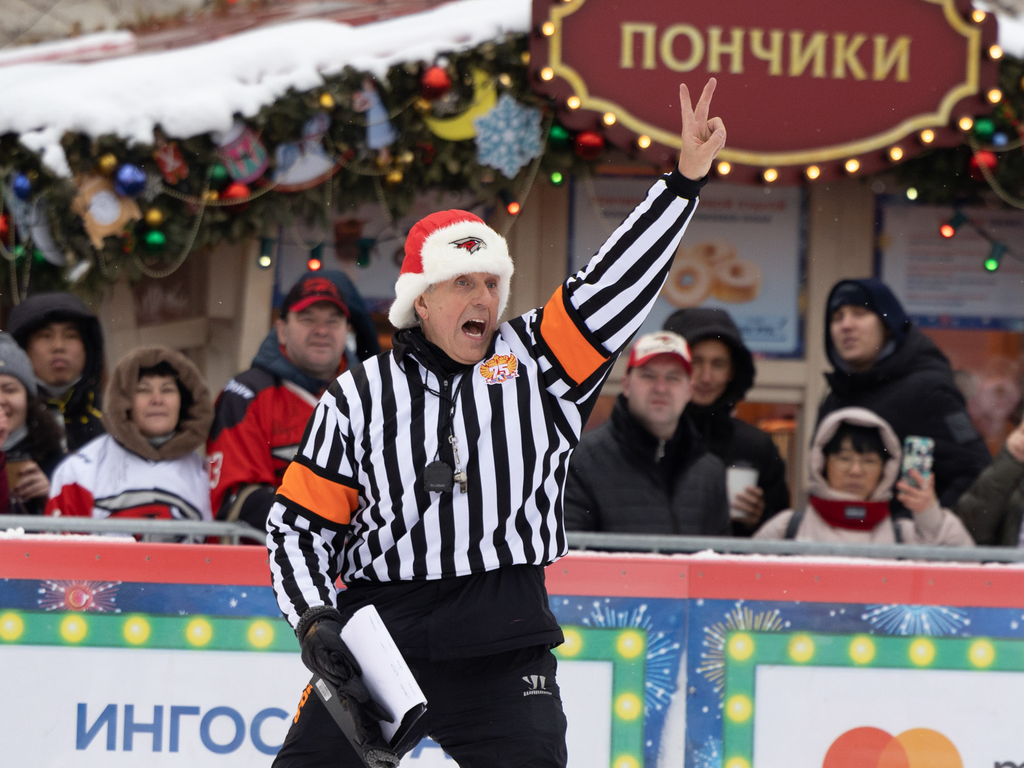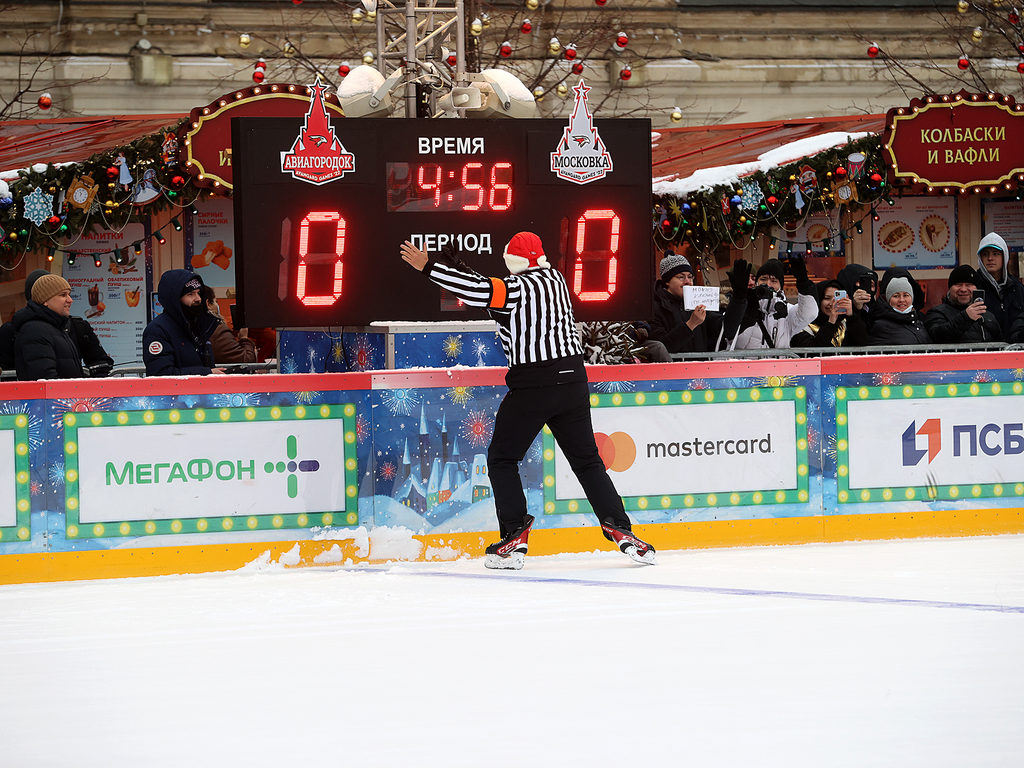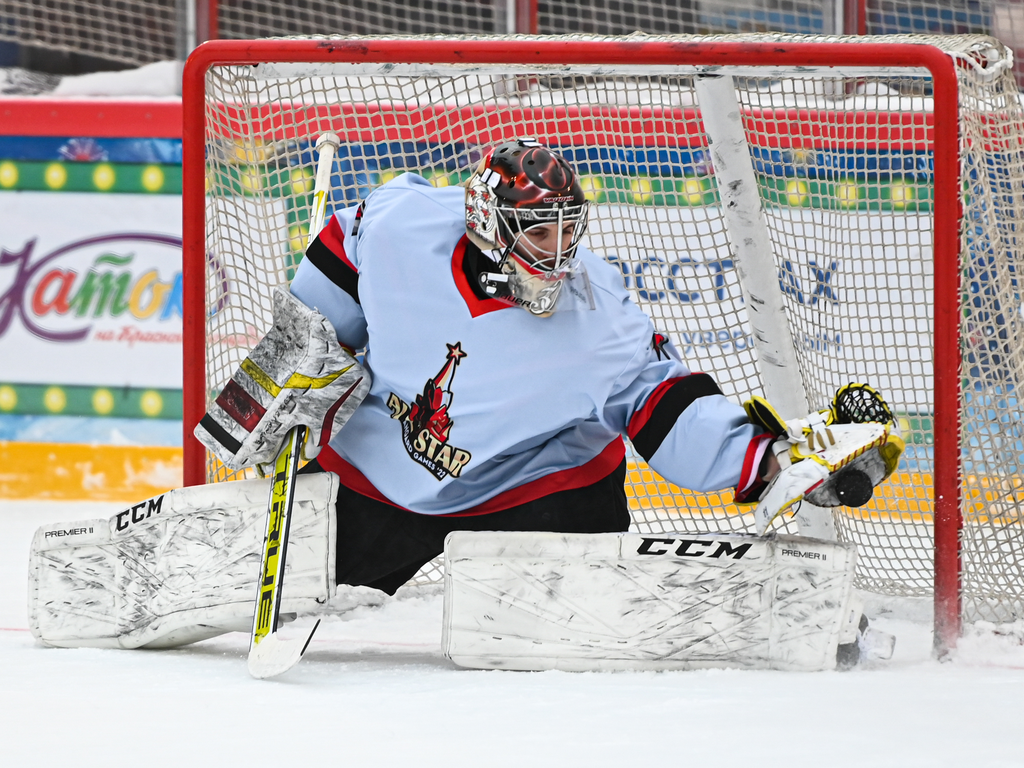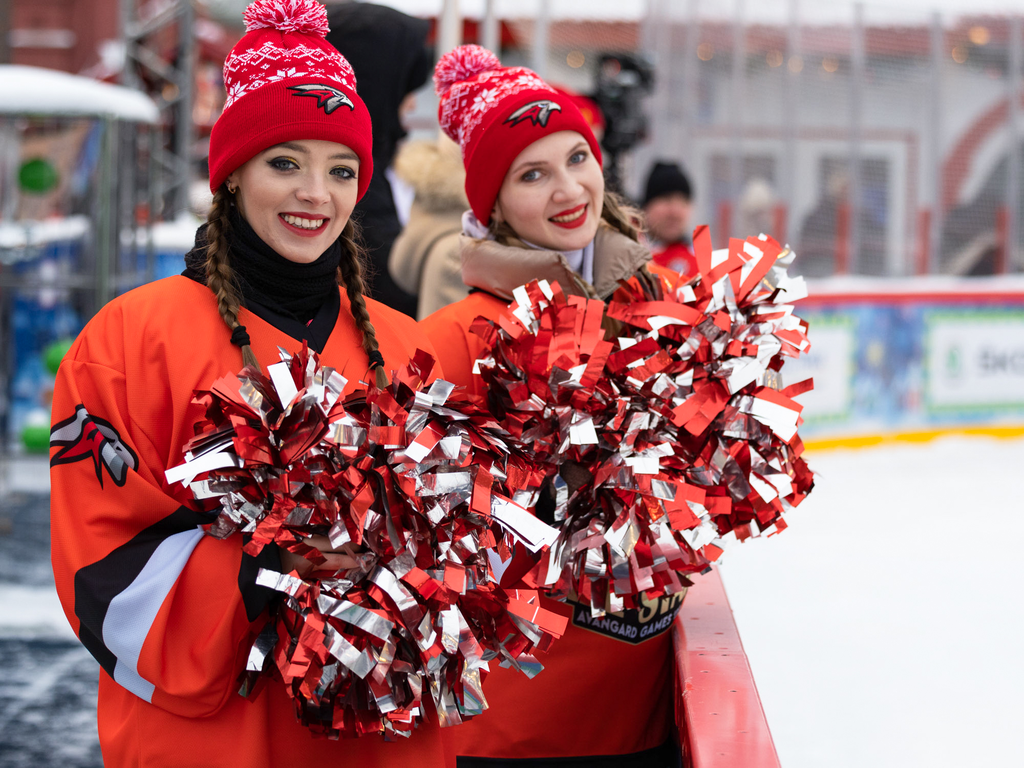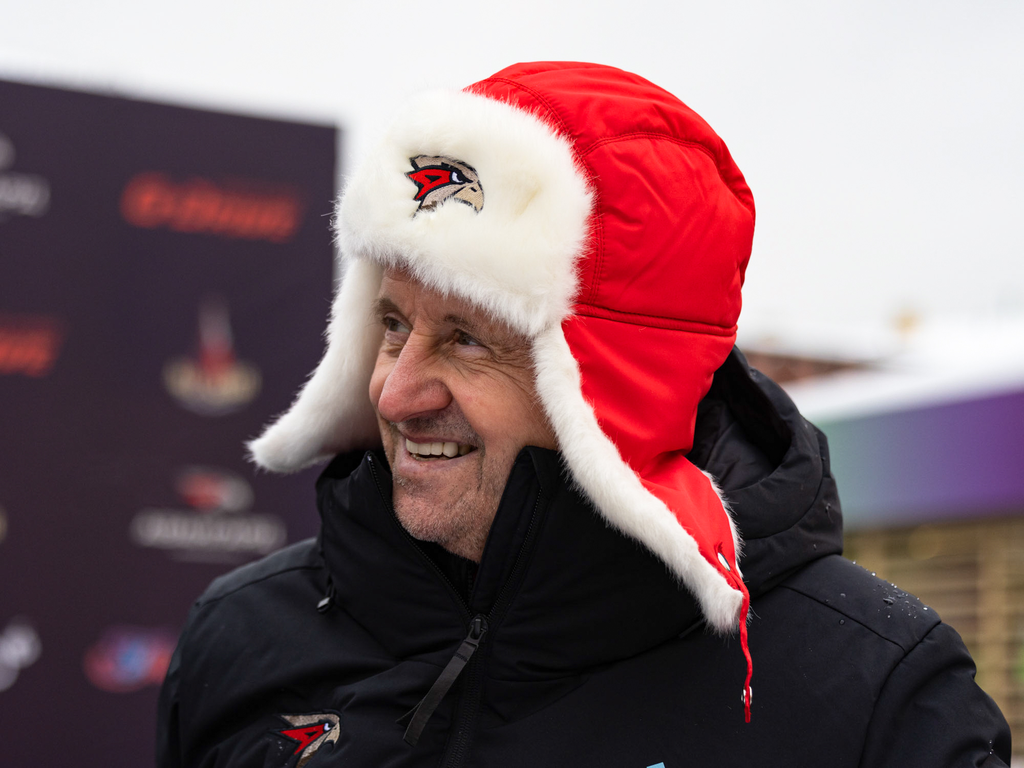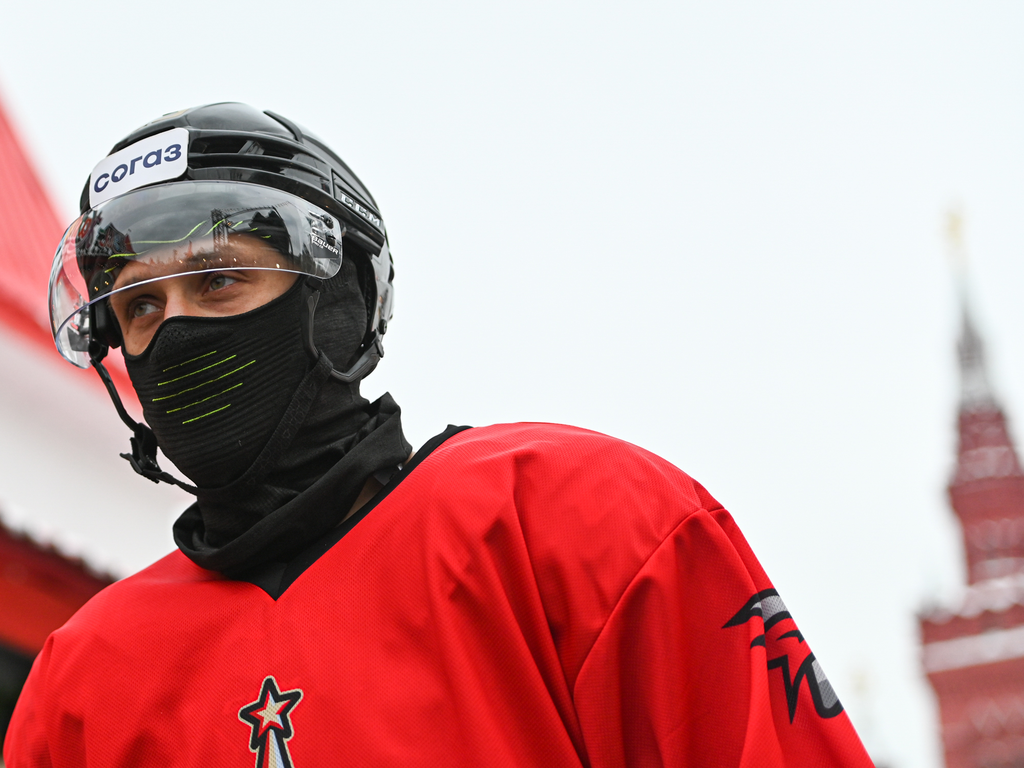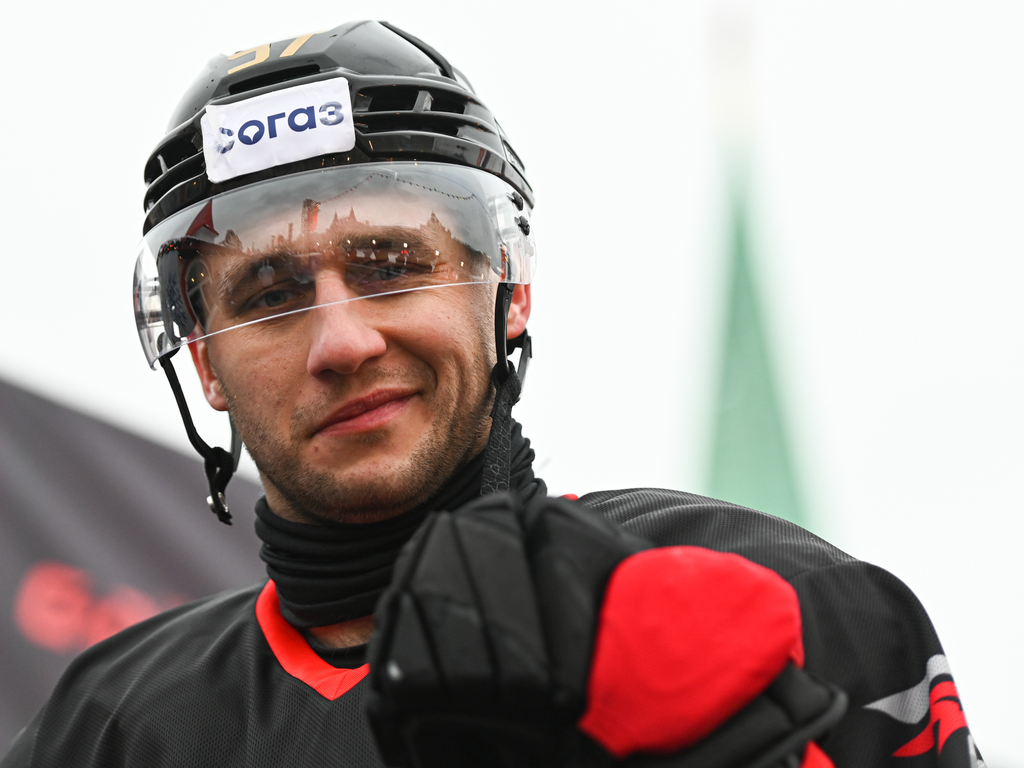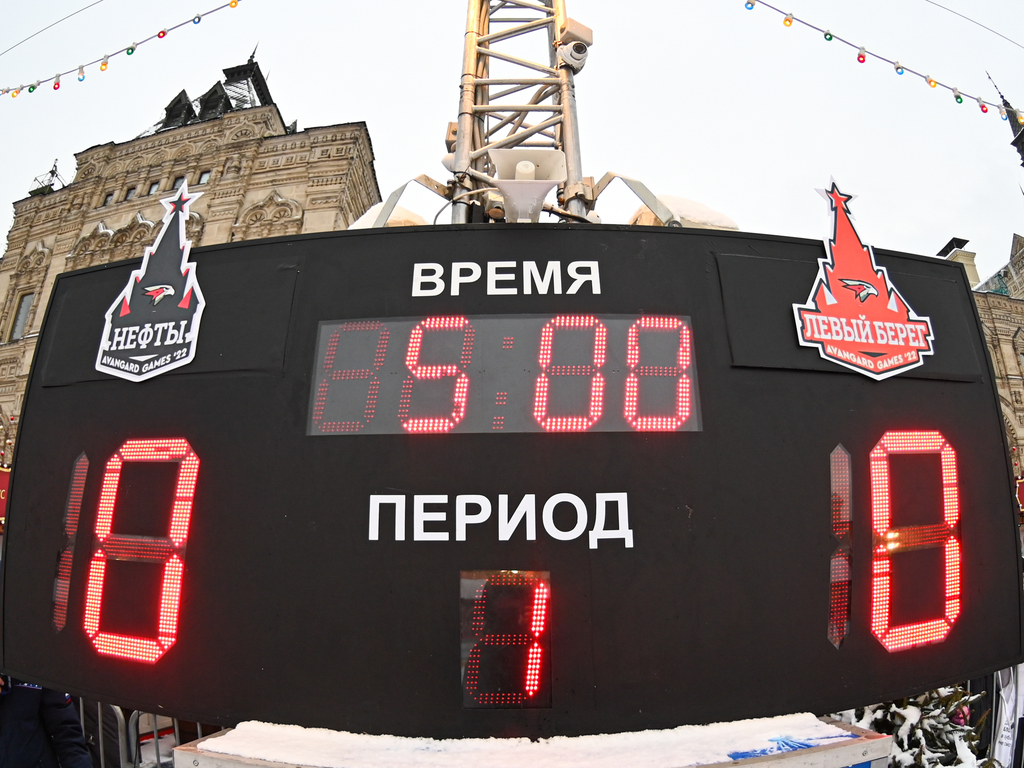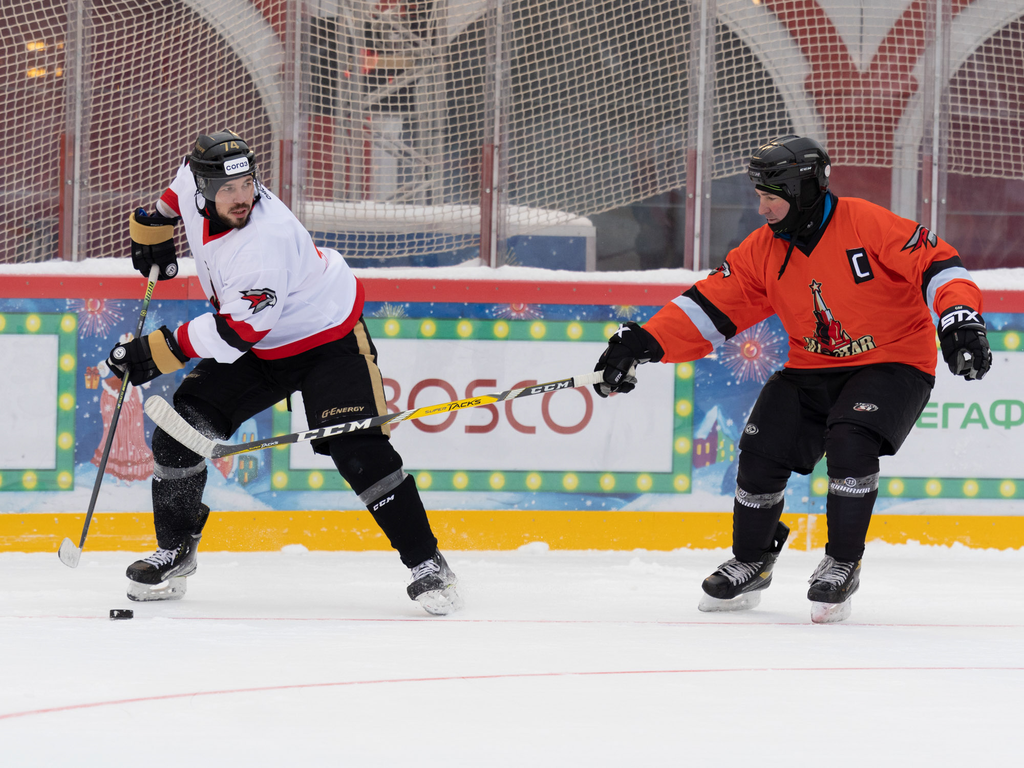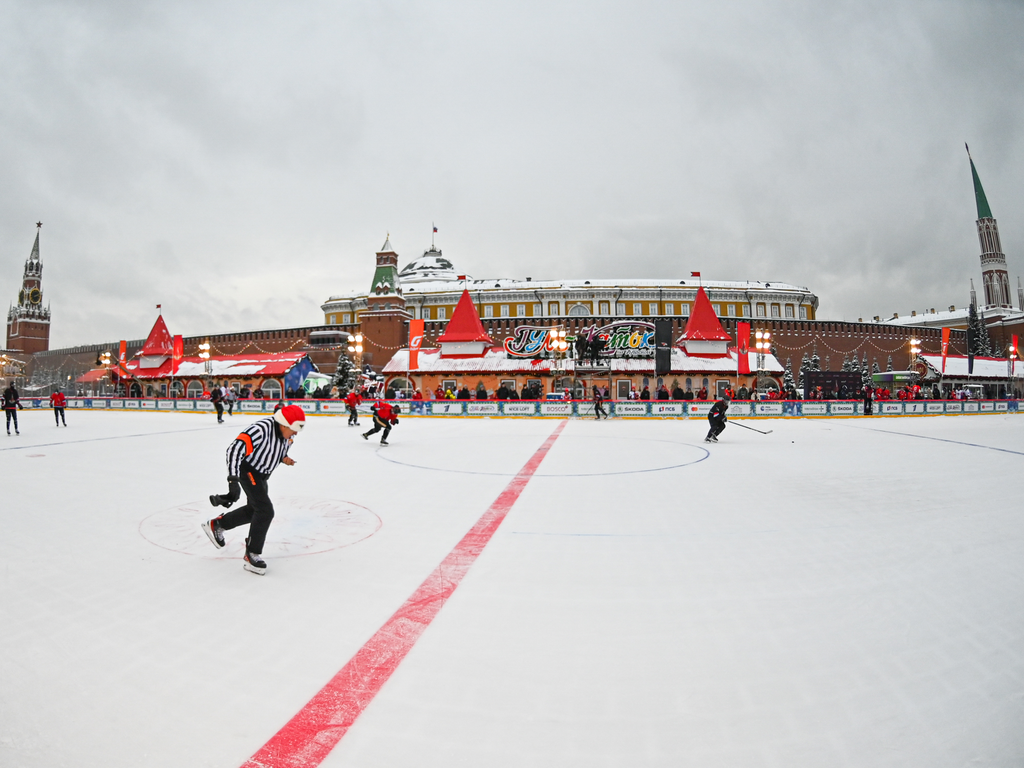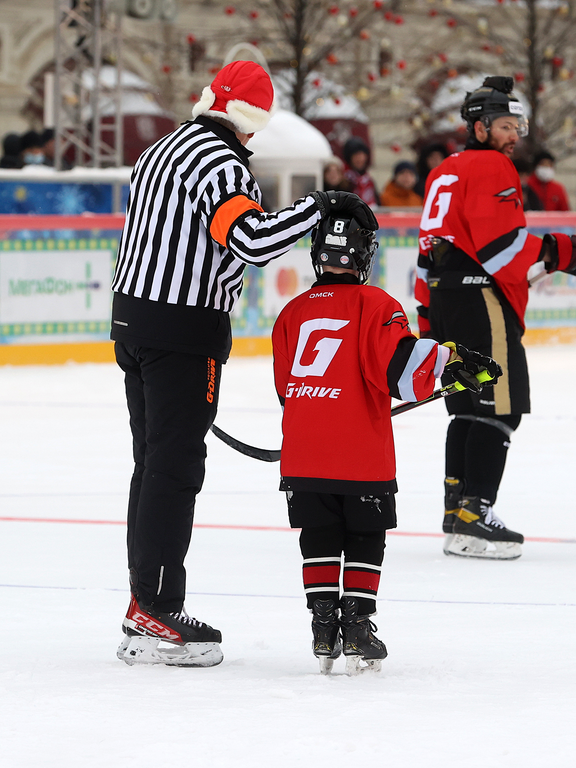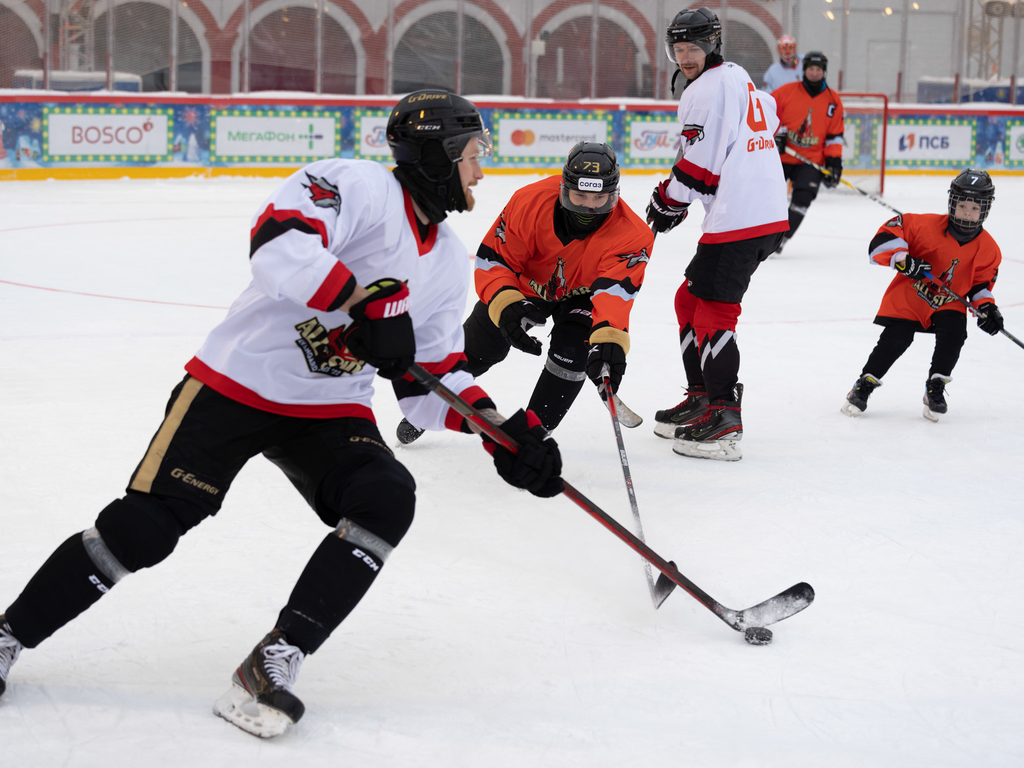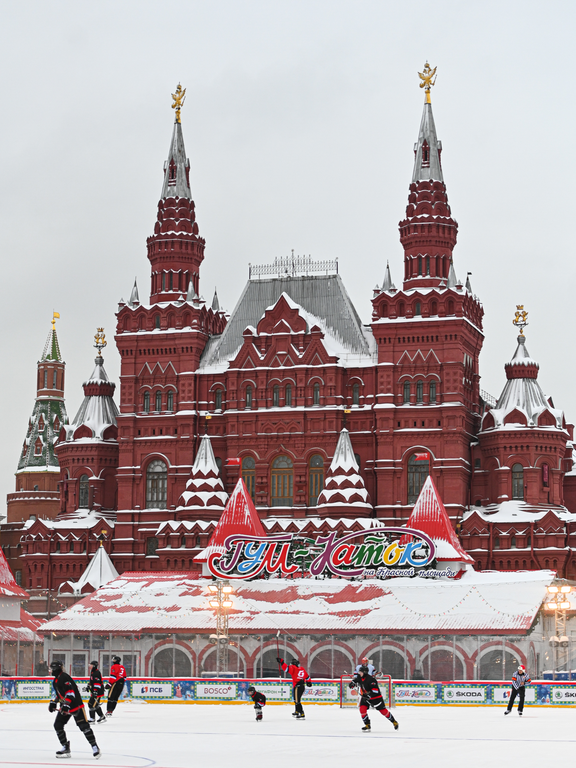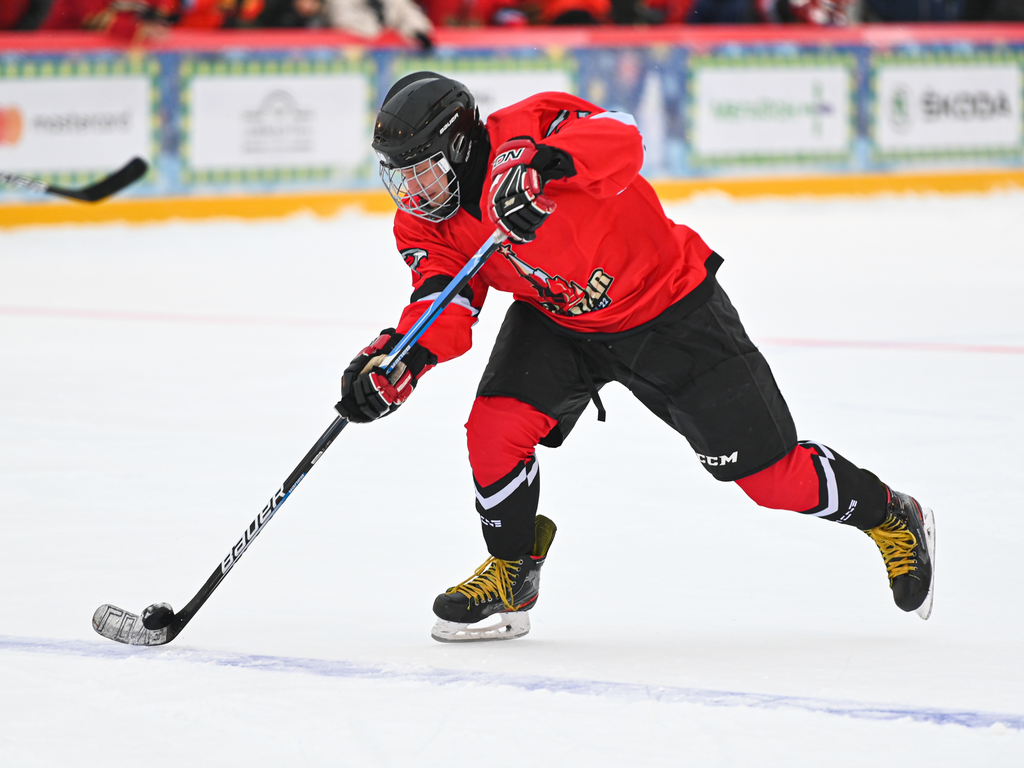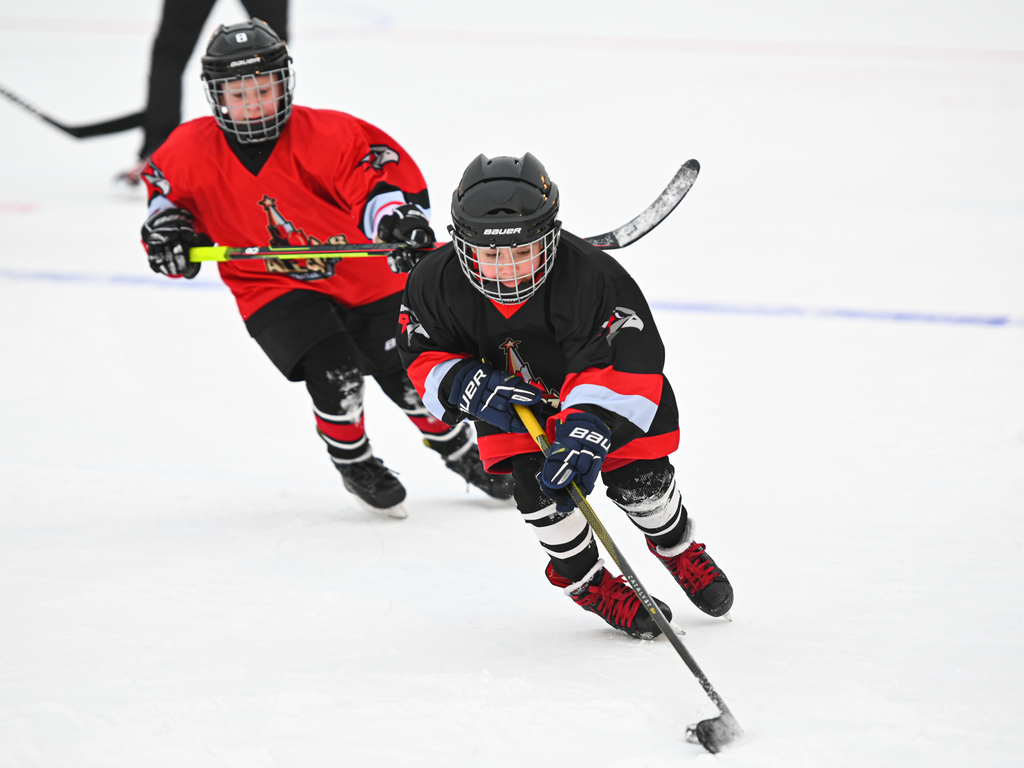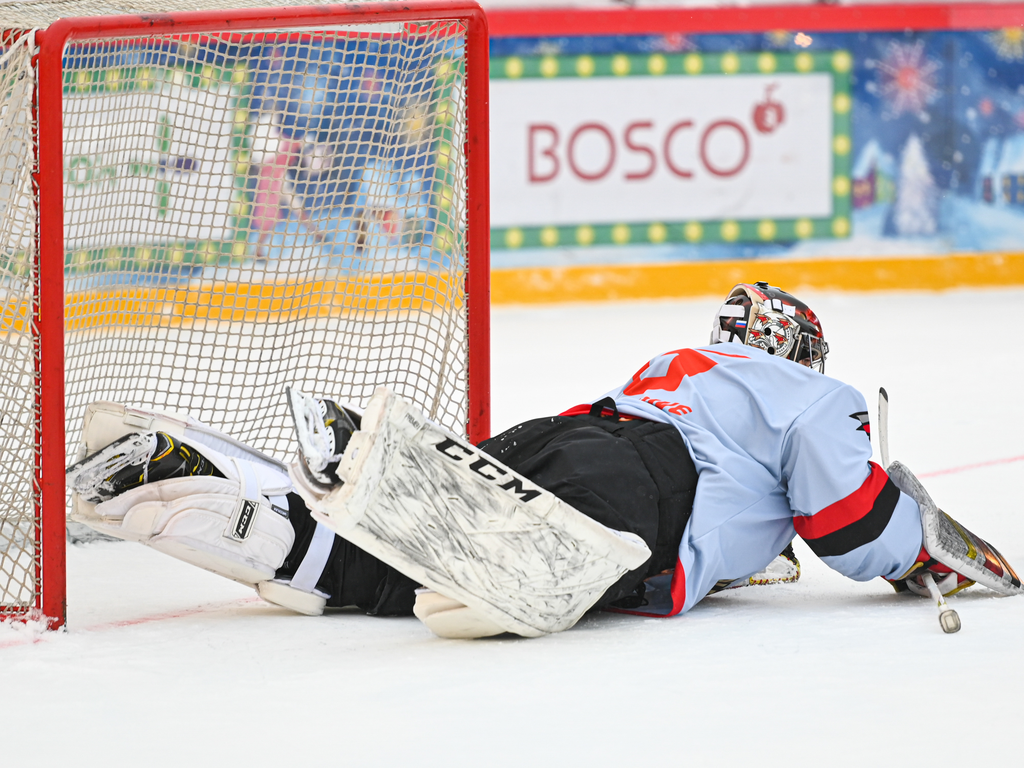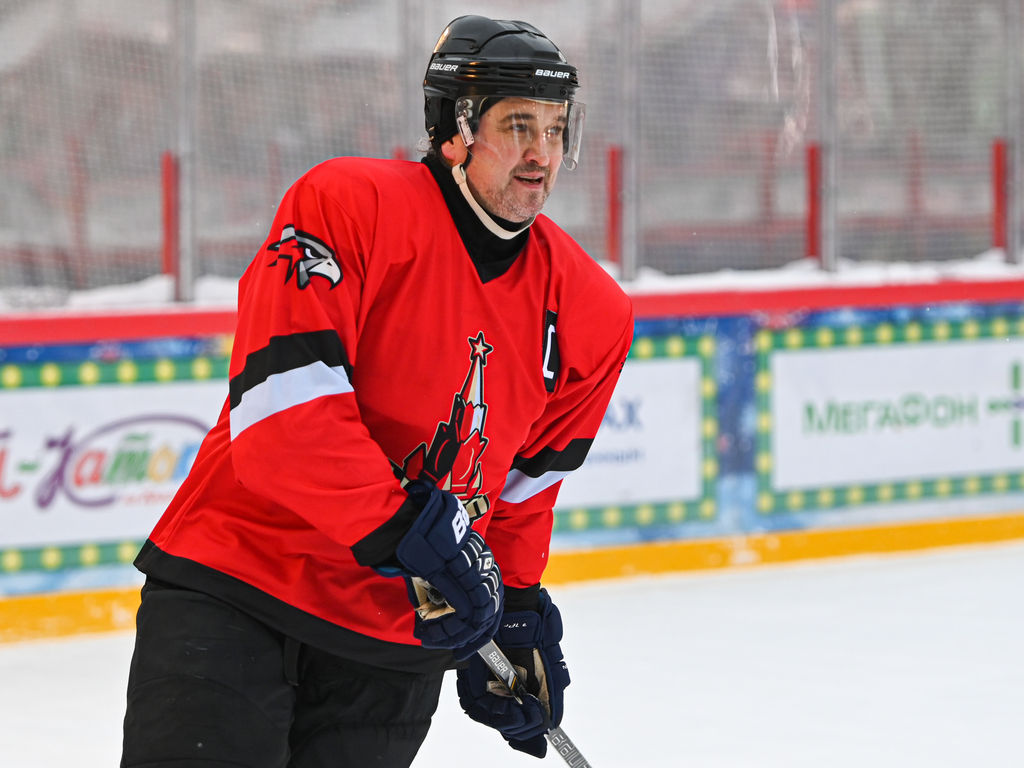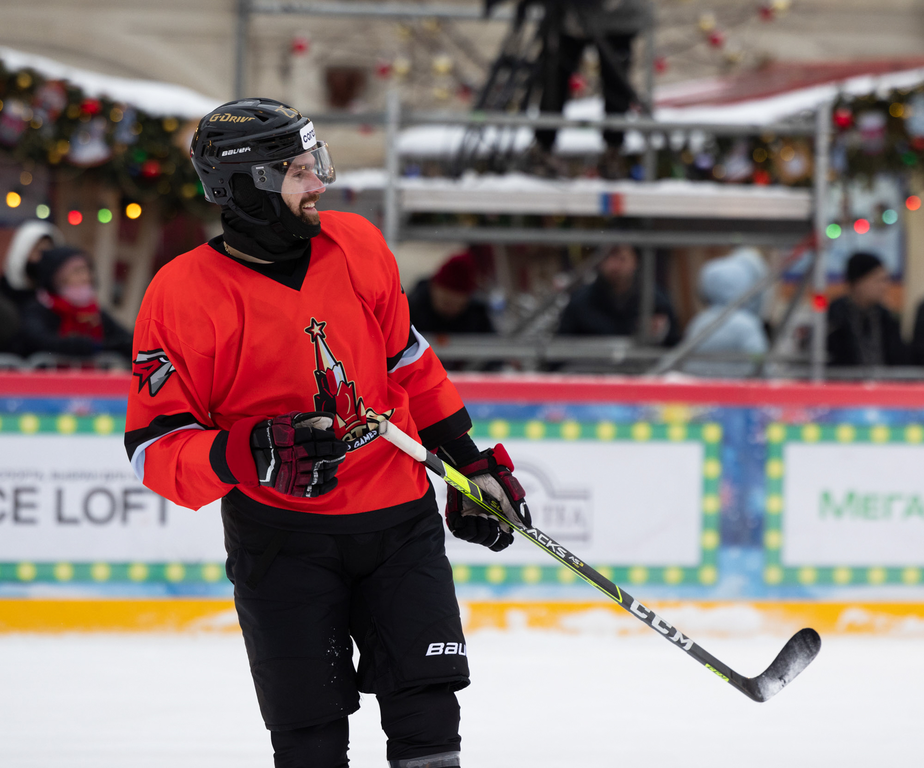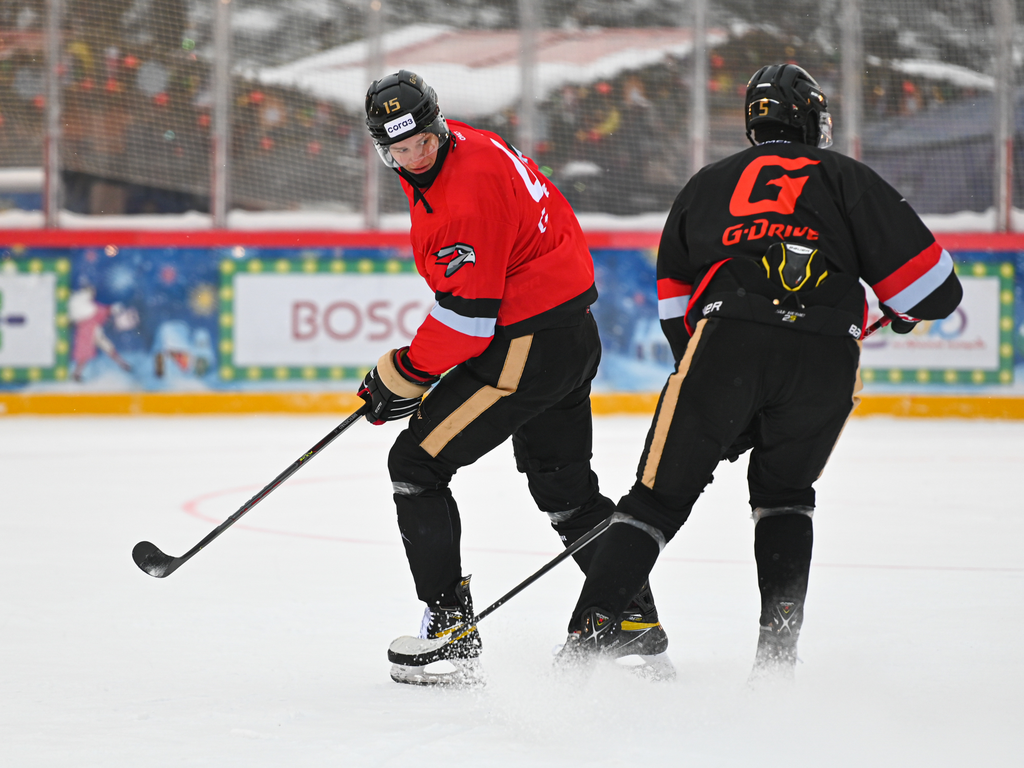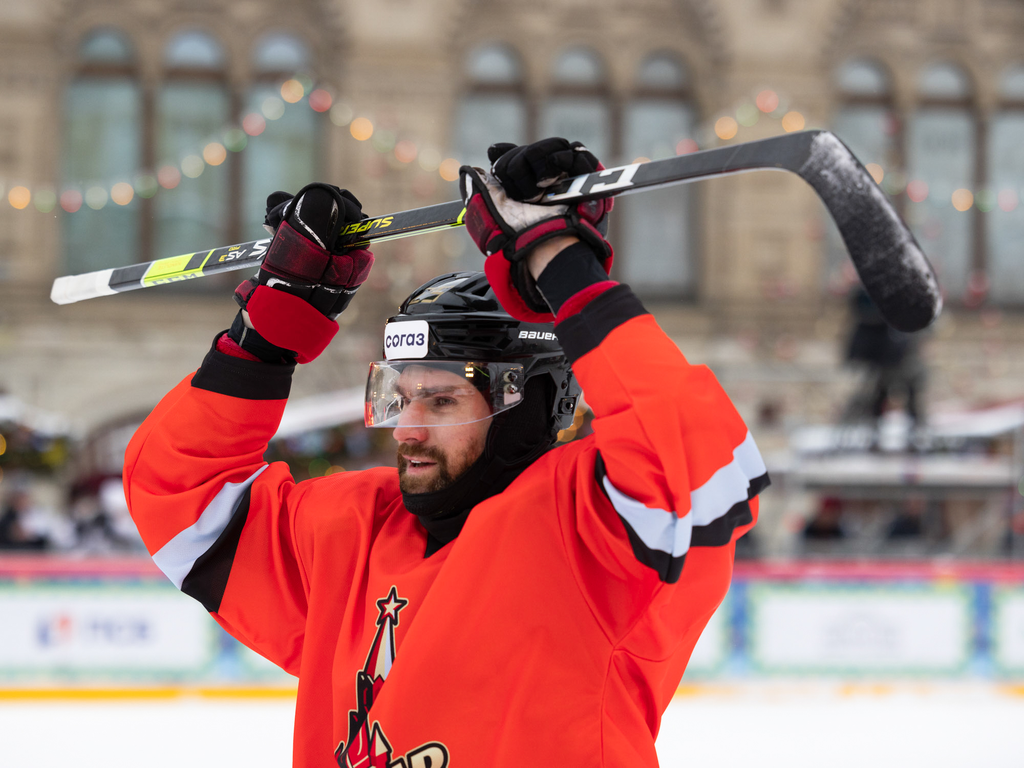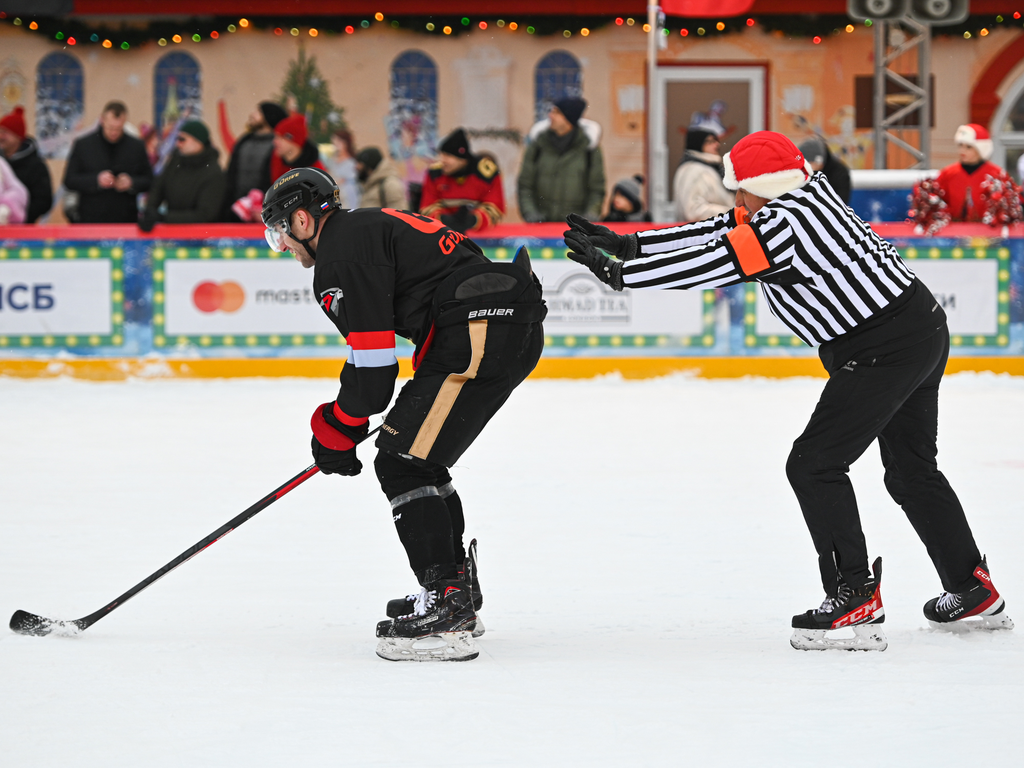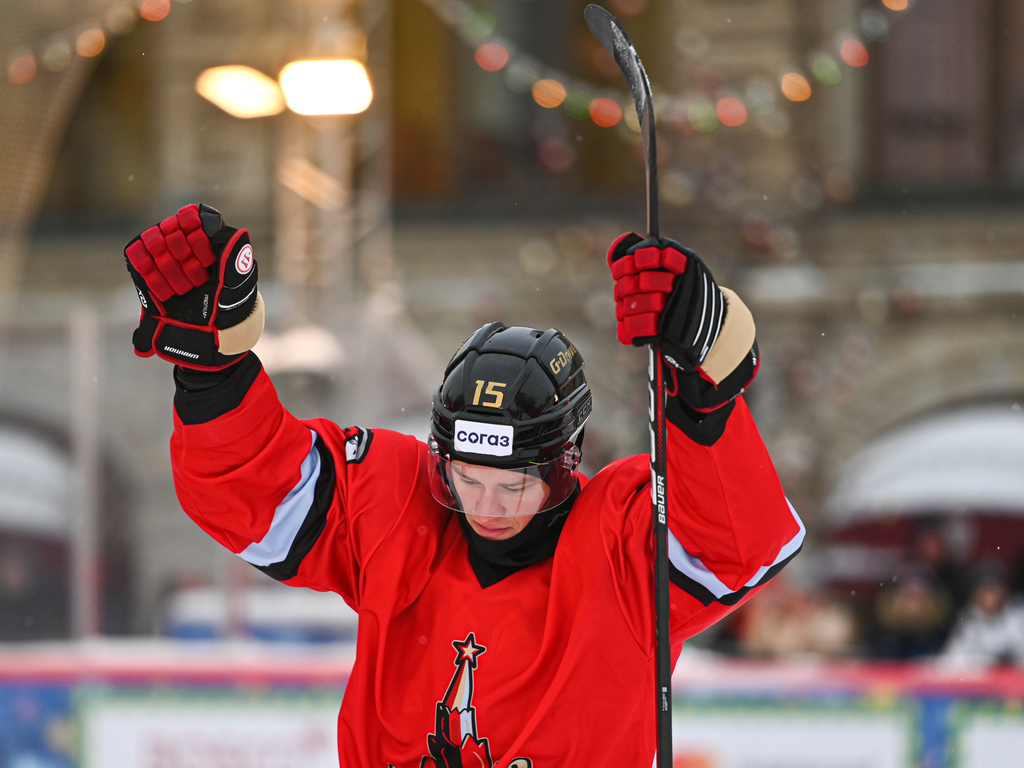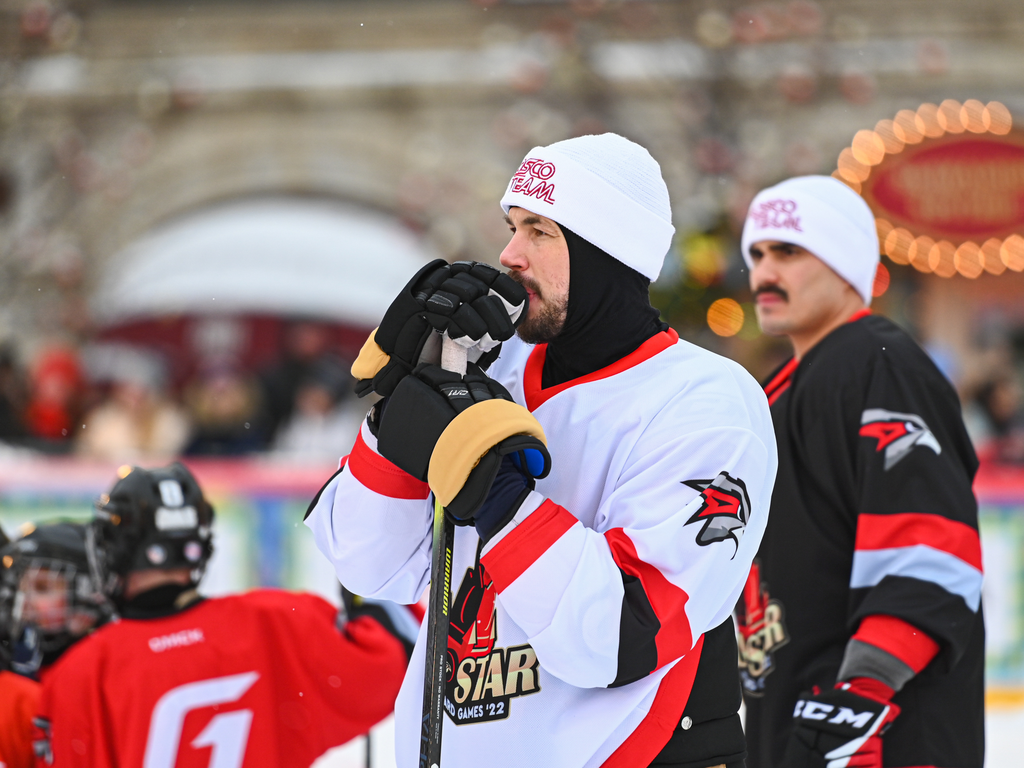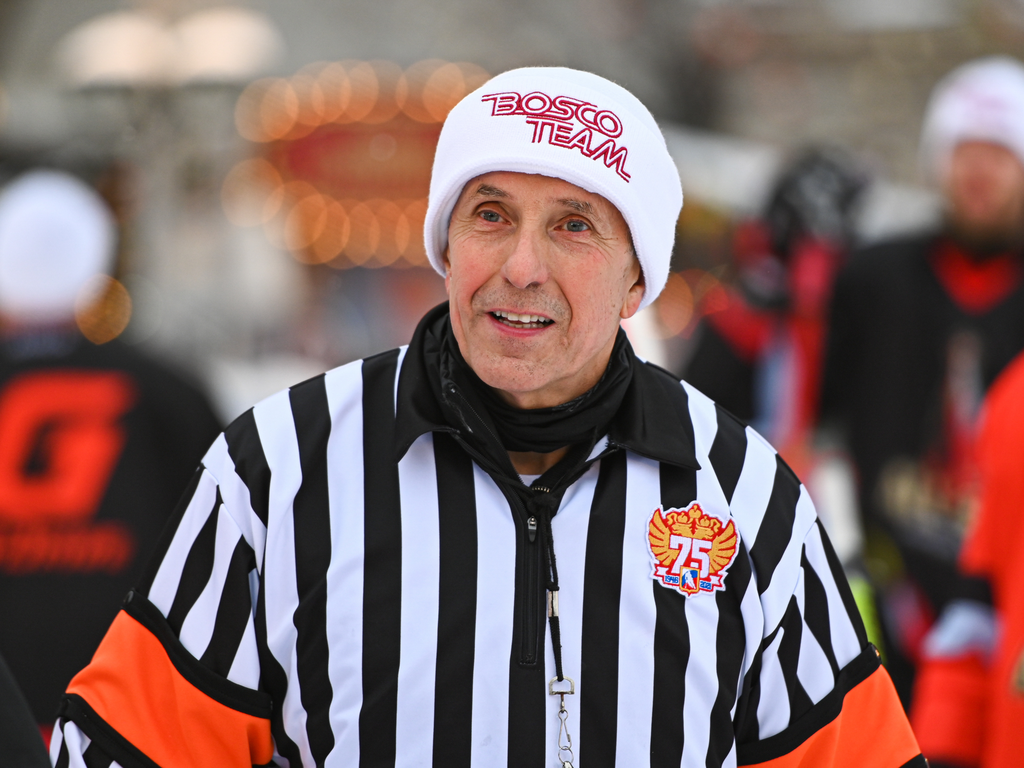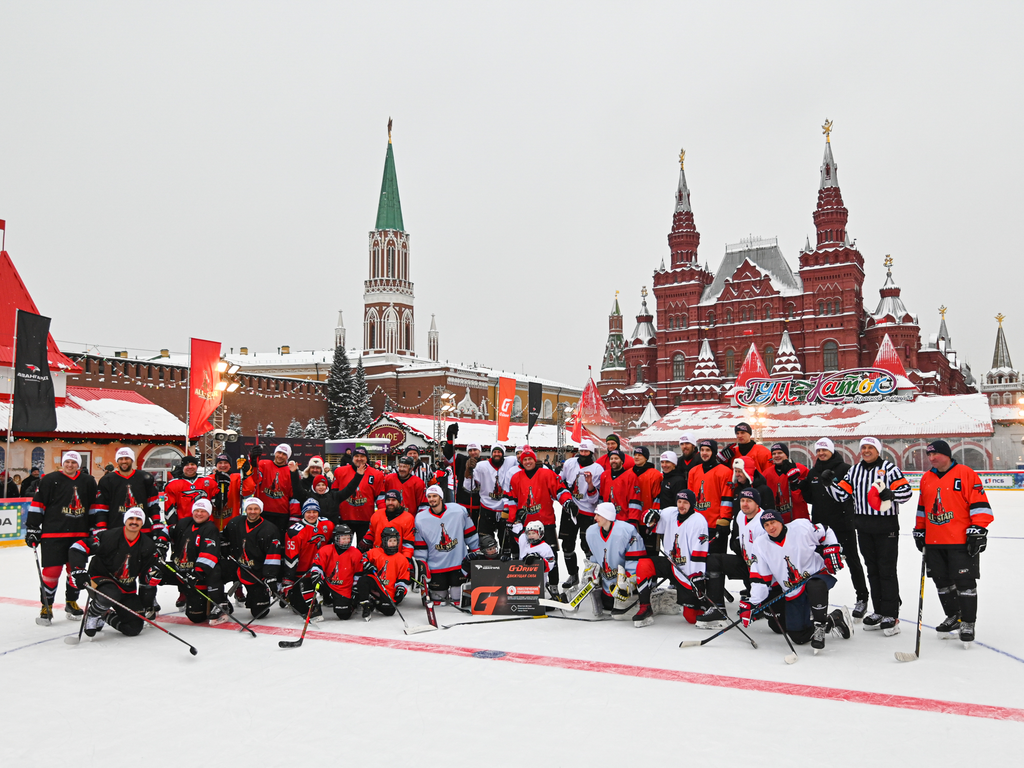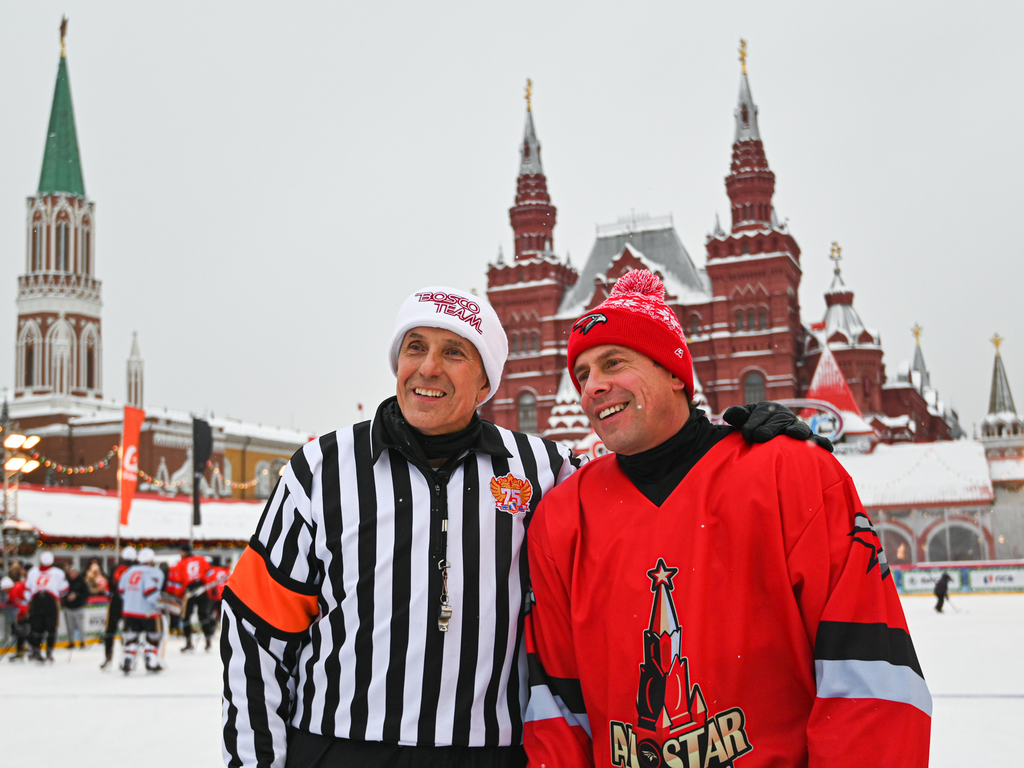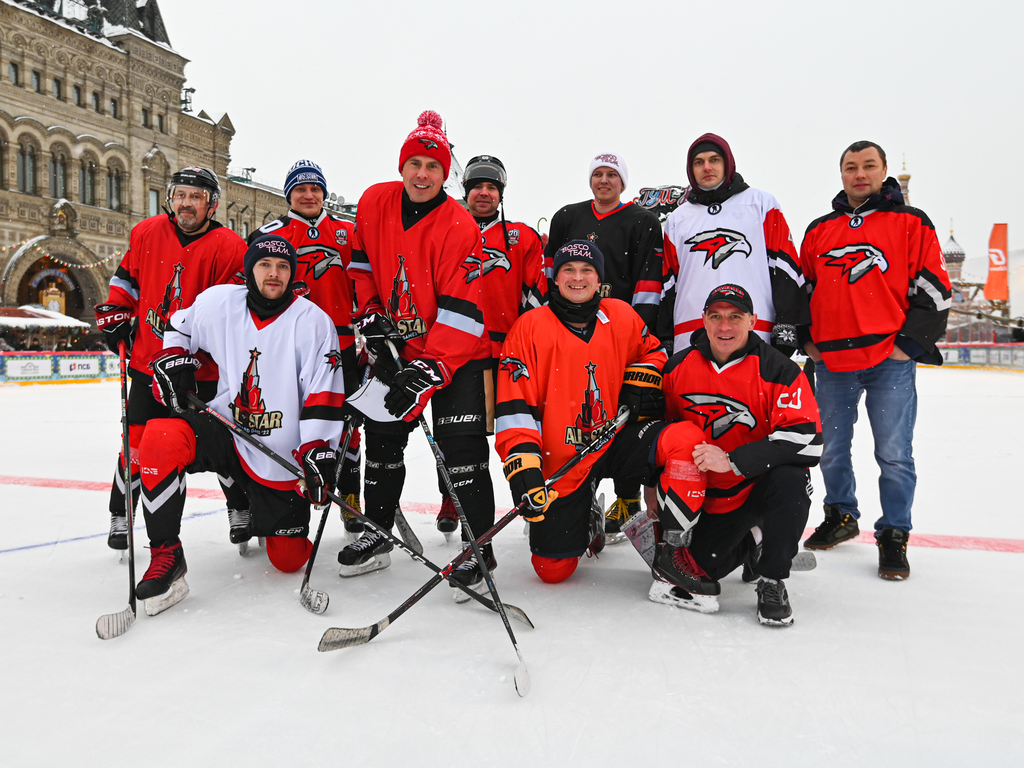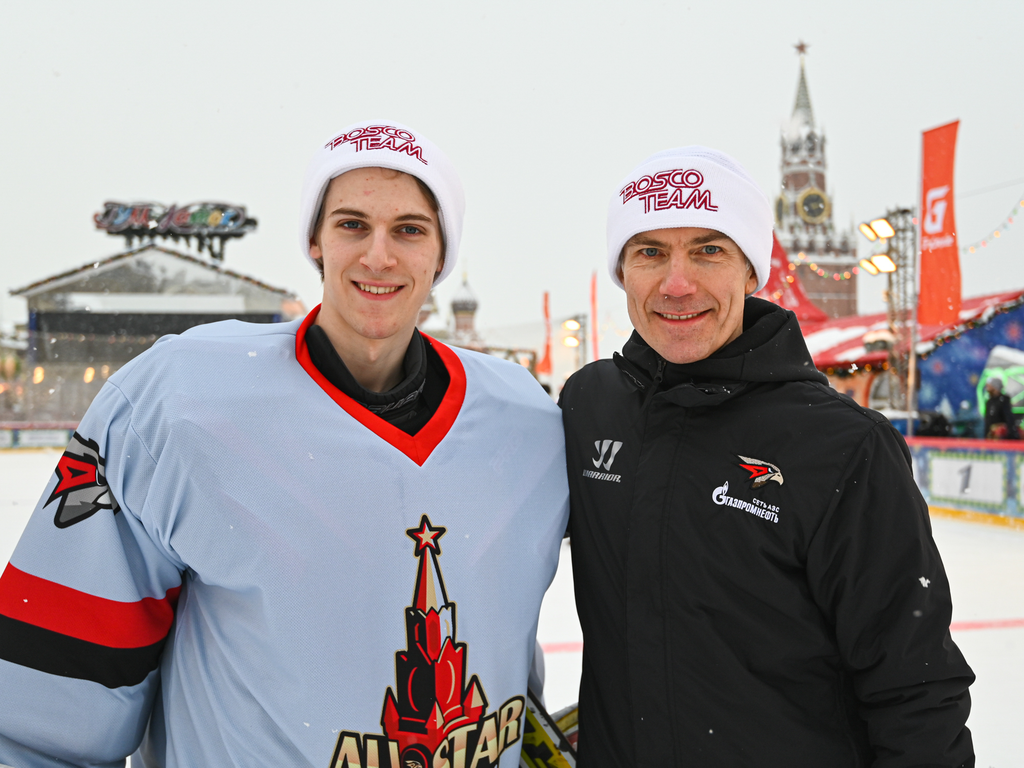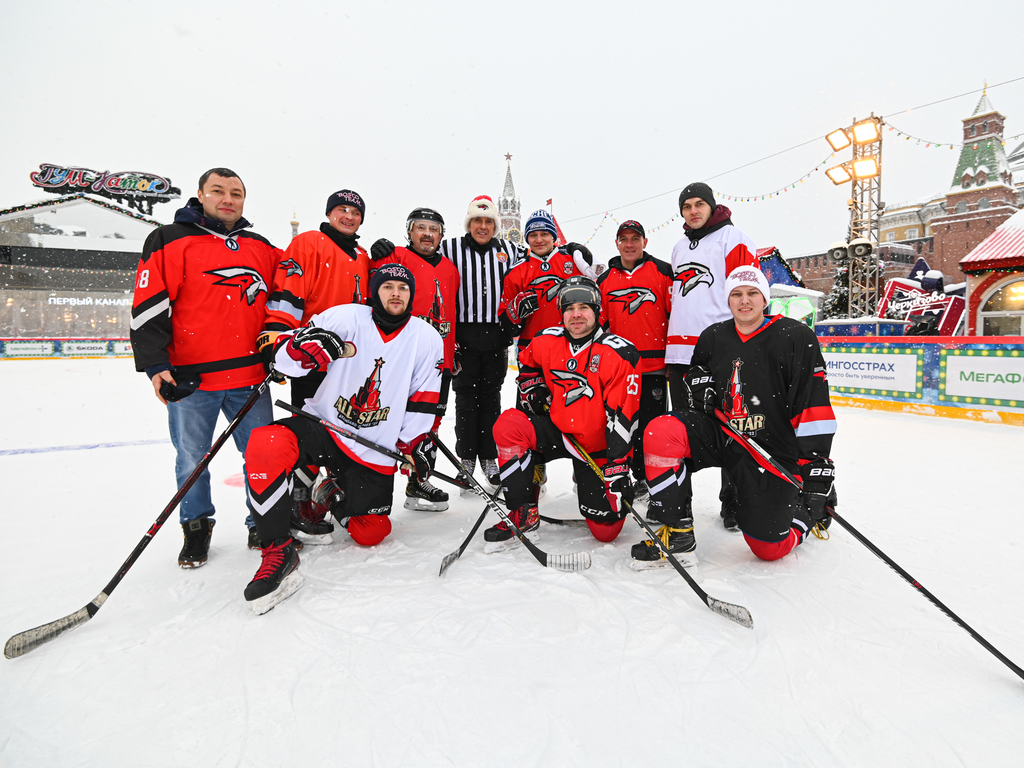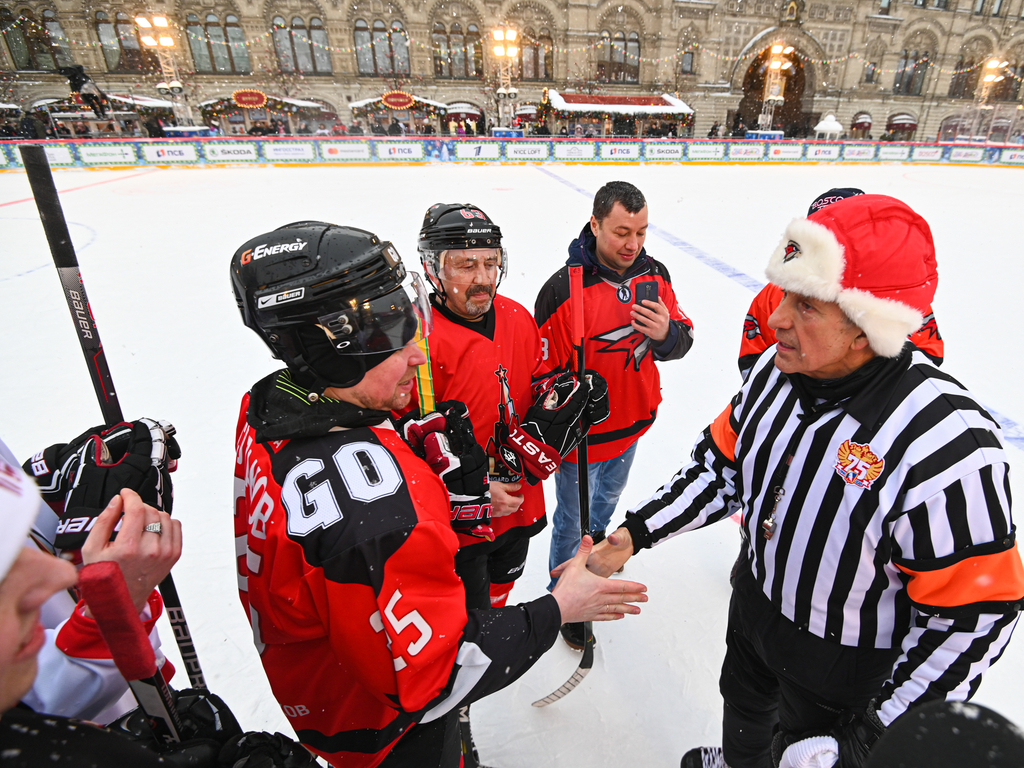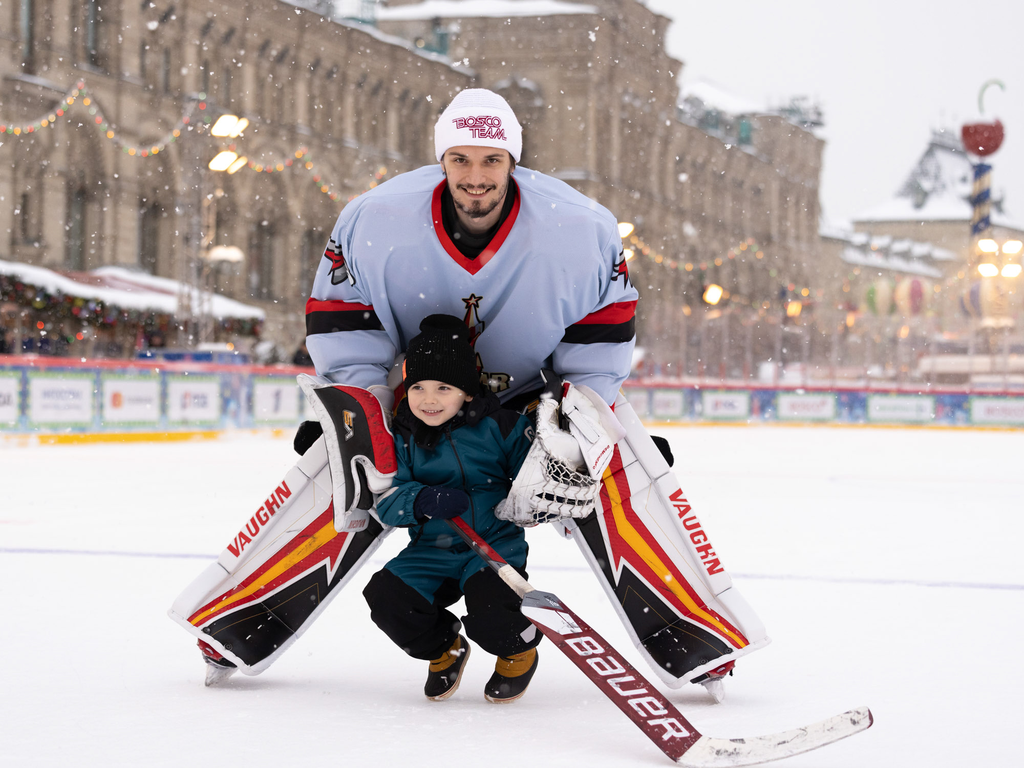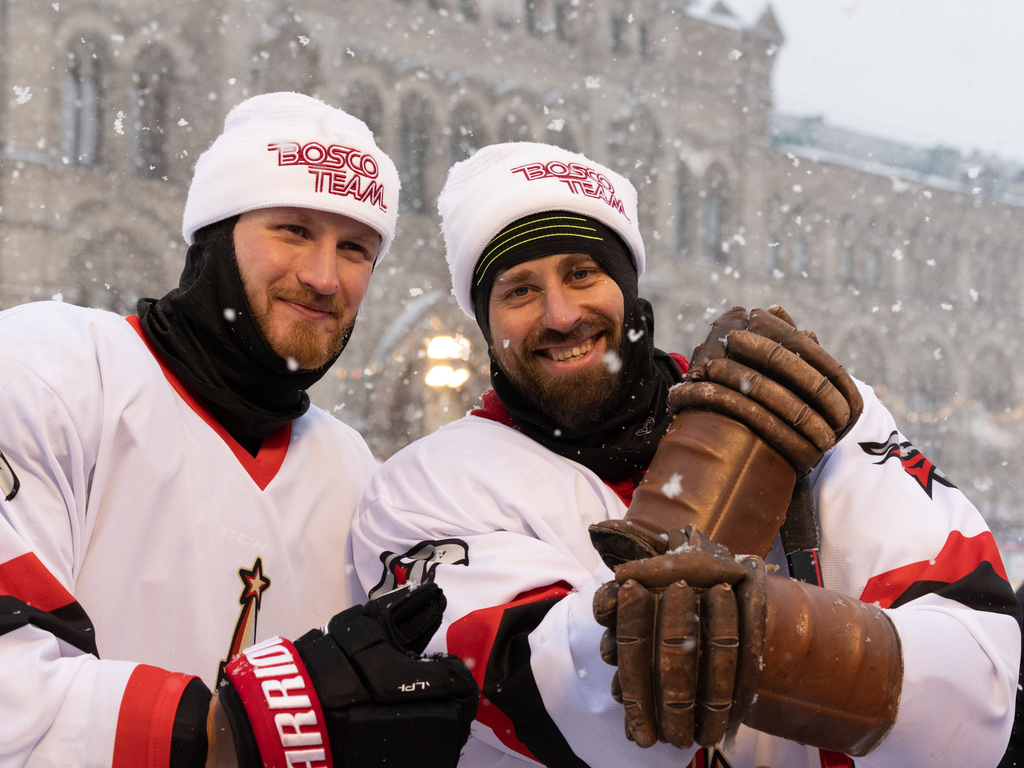 Photo album: Avangard All-Star Game on Red Square
154 Photo
Show