Club
Avangard announces coaching staff for the 2023/24 season
Avangard Hockey Club has announced the coaching staff for the 2023/24 KHL season.
Mikhail Kravets, head coach – one-year contract
Alexander Svitov, coach – two-year contract
Ramil Saifullin, coach – one-year contract
Sergei Zvyagin, goalie coach – two-year contract
Vyacheslav Makritsky, strength and сonditioning сoach – one-year contract
Oleg Novitsky, video coach – one-year contract
Ilya Ustymchuk, assistant video coach – two-year contract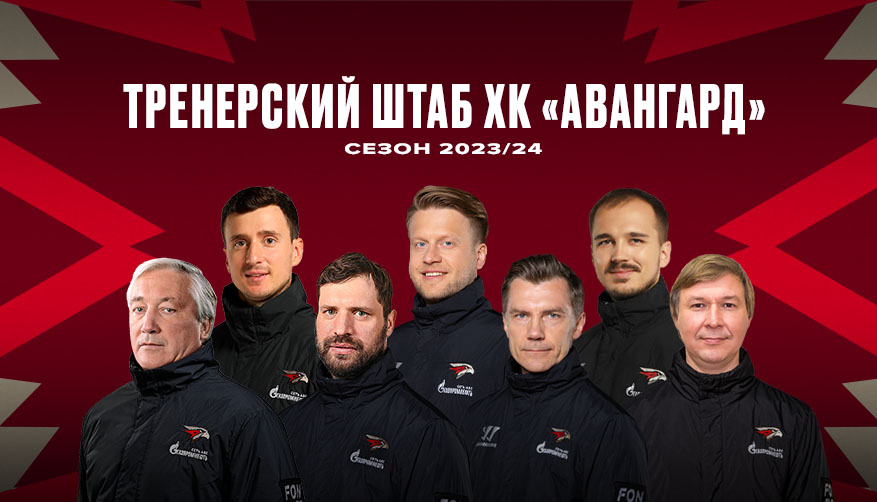 Anton Kuryanov, Avangard General Manager:
- After the end of the season, we decided to take our time and analyze everything carefully. We considered different candidates and came to the conclusion that it would be right to maintain cooperation with Mikhail Kravets. The minimal goal for the season – getting into the conference finals – had been achieved, so there was every reason to offer a new contract to Mikhail Grigorievich. His desire to work for Avangard was very important for us, although, as far as I know, he had several offers from other KHL clubs. He had said that he would like to stay in Omsk, and he held to his promise, what we are grateful to him for. Of course, corrections of mistakes are required in order to become stronger before the upcoming season. We have already discussed them briefly, a more detailed joint analysis and new additions to the team lie ahead.
Ramil Saifullin also joins the coaching staff. He is well known to our fans from playing for Avangard. He approved himself in the VHL and became one of the most progressive coaches of the previous season. In our team, Saifullin will be responsible for power play.
Goalie coach Sergei Zvyagin is with us for two more years, which we are very happy about, as Zvyagin is currently one of the best goalie coaches in the league. The progress made by Vasily Demchenko last season is a further proof of that.
Alexander Svitov also remains the coaching staff member. He made a positive contribution in the 2022/23 season and is a true Avangard glue guy. Vyacheslav Makritsky will be responsible for players' conditioning. He has learnt a lot from Brandon Bovee, worked with Avangard for the last few seasons, started in Balashikha, and it's time for him to take a step forward.
The position of defensemen development coach is still vacant, we hope to fill the slot shortly and bring up the team to full strength for it to start the preseason in mid-July.
We thank Brandon Bovee and Vyacheslav Uvayev for their work and wish them much success in their further career!
Avangard press service